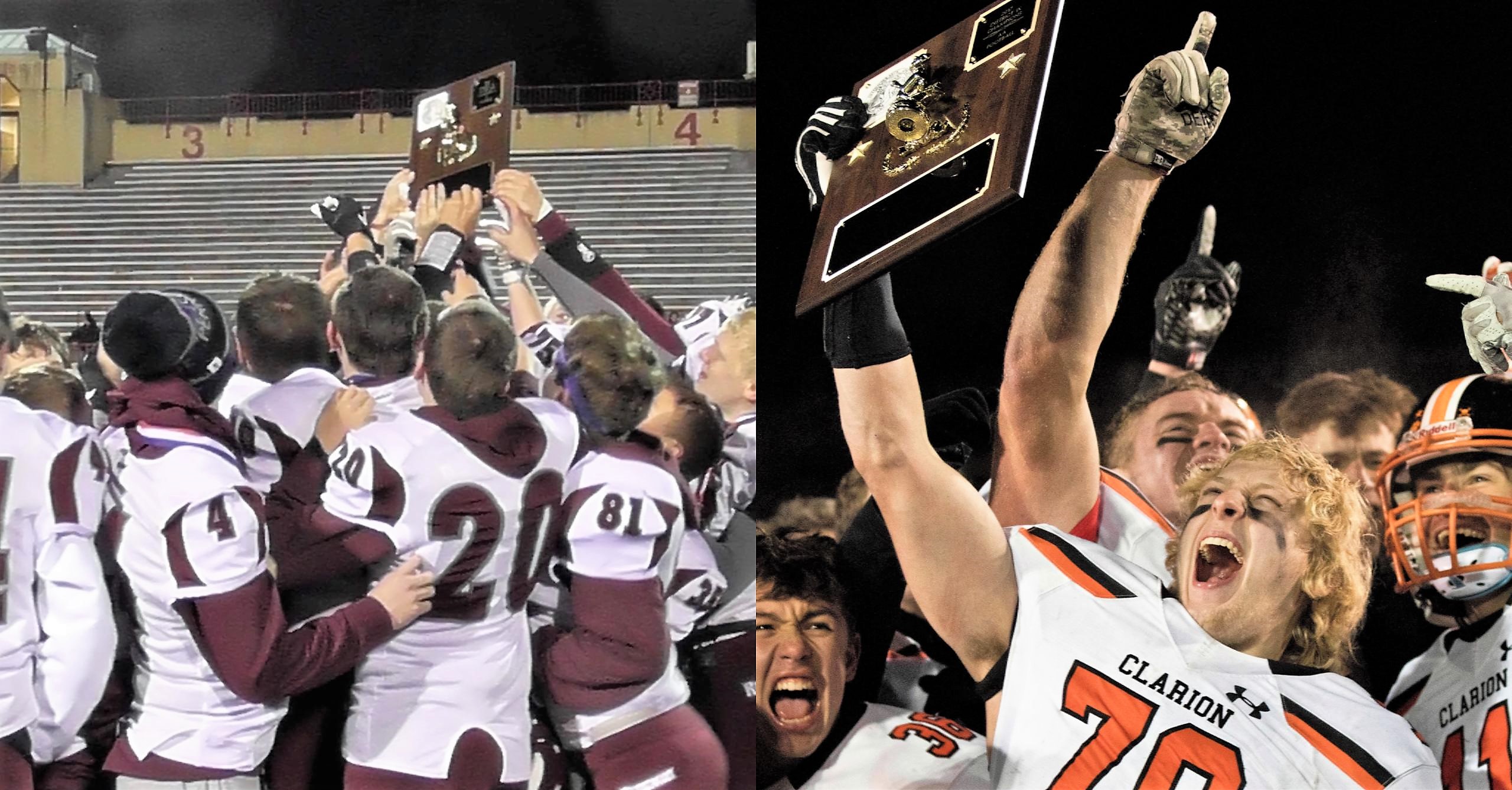 MECHANICSBURG, Pa. – Ridgway and Clarion will play their PIAA Class 1A quarterfinal football games at Clarion University's Memorial Stadium. 
PIAA Class 1A Bracket • PIAA Class 2A Bracket
Ridgway will take on Farrell at 7 p.m. Friday, while Clarion will play Wilmington at 1 p.m. Saturday.
Clarion playing at Memorial Stadium is a bit of a surprise considering the Bobcats play their home games there – they don't practice at the stadium. But there is also PIAA precedent for teams playing on home fields in the PIAA Championships with District 8 (Pittsburgh City League) teams playing PIAA games at Cupples Stadium in Pittsburgh, which serves as the home field for all City League teams and at Veterans Stadium in Erie, which has served as the home facility for various Erie-based schools over the years and also been a PIAA location for those teams. This will be the second time Clarion has played a playoff game that wasn't a home-site game, at Memorial Stadium, as the Bobcats lost to Coudersport in the 2005 District 9 title game at Memorial Stadium.