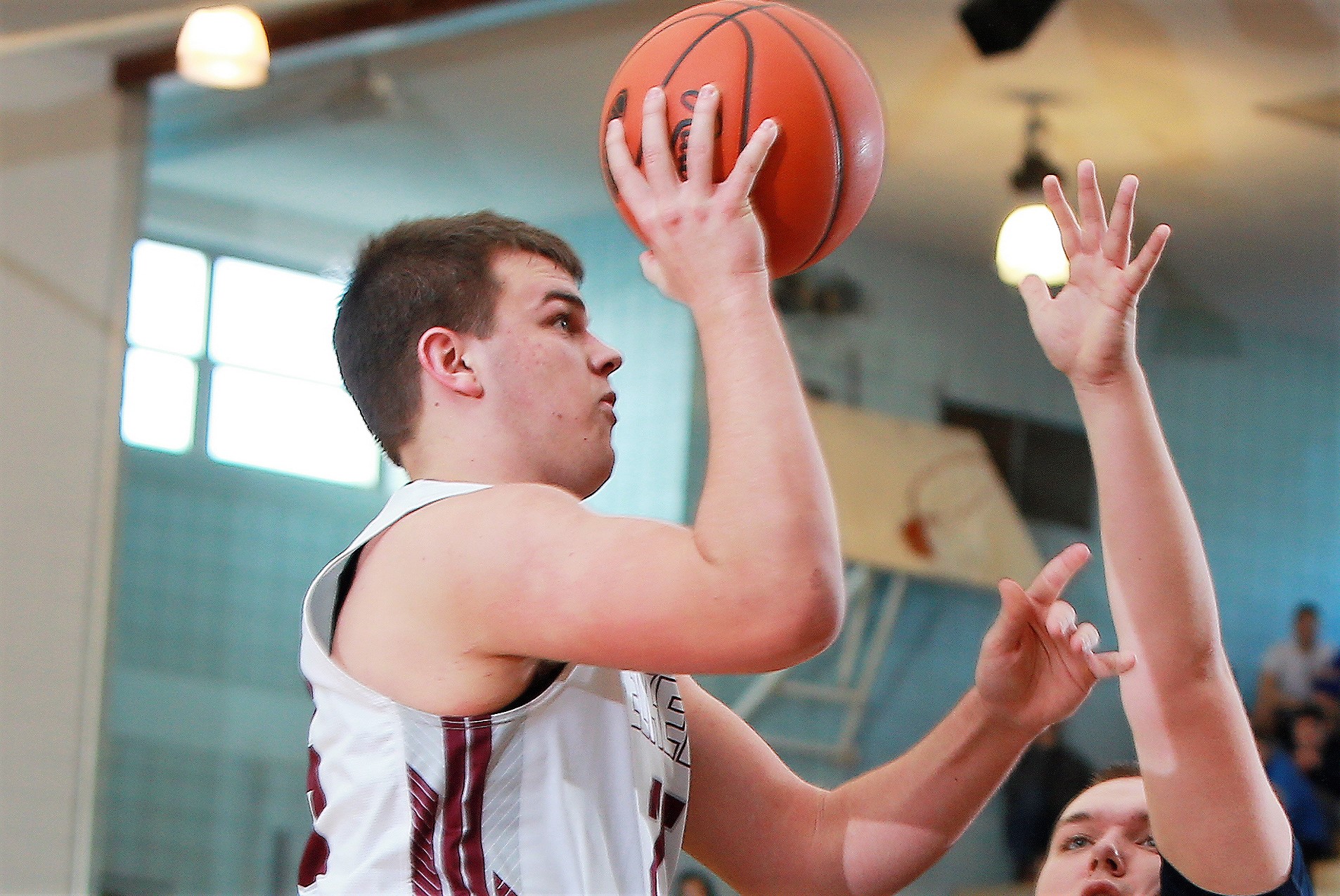 DANVILLE, Pa. – After getting a pair of traditional rural public high schools in the opening two rounds of the PIAA Class 2A playoffs, Ridgway is stepping into a whole new world at 3 p.m. Sunday at Danville High School when it takes on Constitution, a powerhouse magnet school from Philadelphia.
(Photo by Paul Burdick. Check out more of Burdick's work here)
The Generals (18-9) were the second-place team out of District 12 losing out to another powerhouse Math, Civics & Science and have won three state championships (two in Class 1A and one in Class 2A) since 2012 while advancing to either the 1A or 2A quarterfinals in each year since 2011 with five semifinal appearances during that span including in last year's 1A bracket when it lost to MCS in the semifinals after winning the 1A PIAA title in 2015 and the 2A title in 2014 – Constitution also won the 1A title in 2012.
In the PIAA tournament this season, Constitution knocked off District 1 champion Church Farm, 53-49, in the first round and then beat District 2 champion Holy Cross, 63-53, in a game that was originally scheduled for Wednesday but was pushed back to Friday because of the weather that it the eastern side of the state this week.
The Generals are led by a pair of recently crowned 1,000-point scorers in 6-foot-6 senior Maurice Waters and 5-foot-7 Tamir Green. Green had an unbelievable game Feb. 7 in a 95-37 win over Creative and Performing Arts scoring 52 first-half points (he didn't play in the second half), which is a Philadelphia Public League record for points in a half.
But Green's availability for Sunday is unknown. According to CityofBasketballLove.com, the senior, who claims offers from Georgian Court and the District of Columbia, didn't play in the win over Church Farm and then didn't score in the contest against Holy Cross.
It didn't matter, as junior Raquan West, a 5-foot-11 shooting guard, netted 17 points in the PIAA opener and then added 16 more Friday while Waters had 13 points in the PIAA opener and freshman KeShaun Hammond chipped in 13 in the second-round win.
Ridgway (23-5), the third-place team out of District 9 despite possessing the district's fourth-best overall record regardless of classification (the Elkers were upset by Brockway in the D9 semifinals), had a favorable draw in the opening two rounds of the PIAA playoffs "eastern" half of the bracket getting fellow rural public schools North Penn-Mansfield and Berlin Brothersvalley in the opening two rounds.
The Elkers knocked off District 4 champion North Penn-Mansfield, 54-50, at Mansfield University in the opening round and then took down District 5 champion Berlin Brothersvalley, 42-28, Thursday at the Altoona Fieldhouse.
Expect Ridgway to try to slow the game to a snail's pace against Constitution, something they have a history of doing under head coach Tony Allegretto when matched up against a more talented powerhouse in the state playoffs. Heck, even in the win over Berlin Brothersvalley, the Elkers slowed the game down to the point that they led 14-6 at halftime.
That was a drastic change from the winner-move-one, loser-goes-home District 9 consolation game against C-L that was played at a much higher pace than one usually sees from Ridgway with the Elkers coming out on top 65-62 in overtime.
The 65 points in the D9 consy game were a season high for the Elkers, who average 50.9 ppg while allowing 38.5.
Ridgway, which is looking for its first PIAA semifinal appearance since falling to Lincoln Park in the semifinals in 2012, is paced by senior Justin Kasmierski at 12.9 ppg while junior Neil MacDonald adds 11.2 ppg and fellow junior Andy Breier 10.0 ppg.
The winner meets either District 12 champion MSC or District 12 third-place finisher Masterman, who were playing Saturday afternoon in Philadelphia, in the semifinals Tuesday at a site and time to be determined.