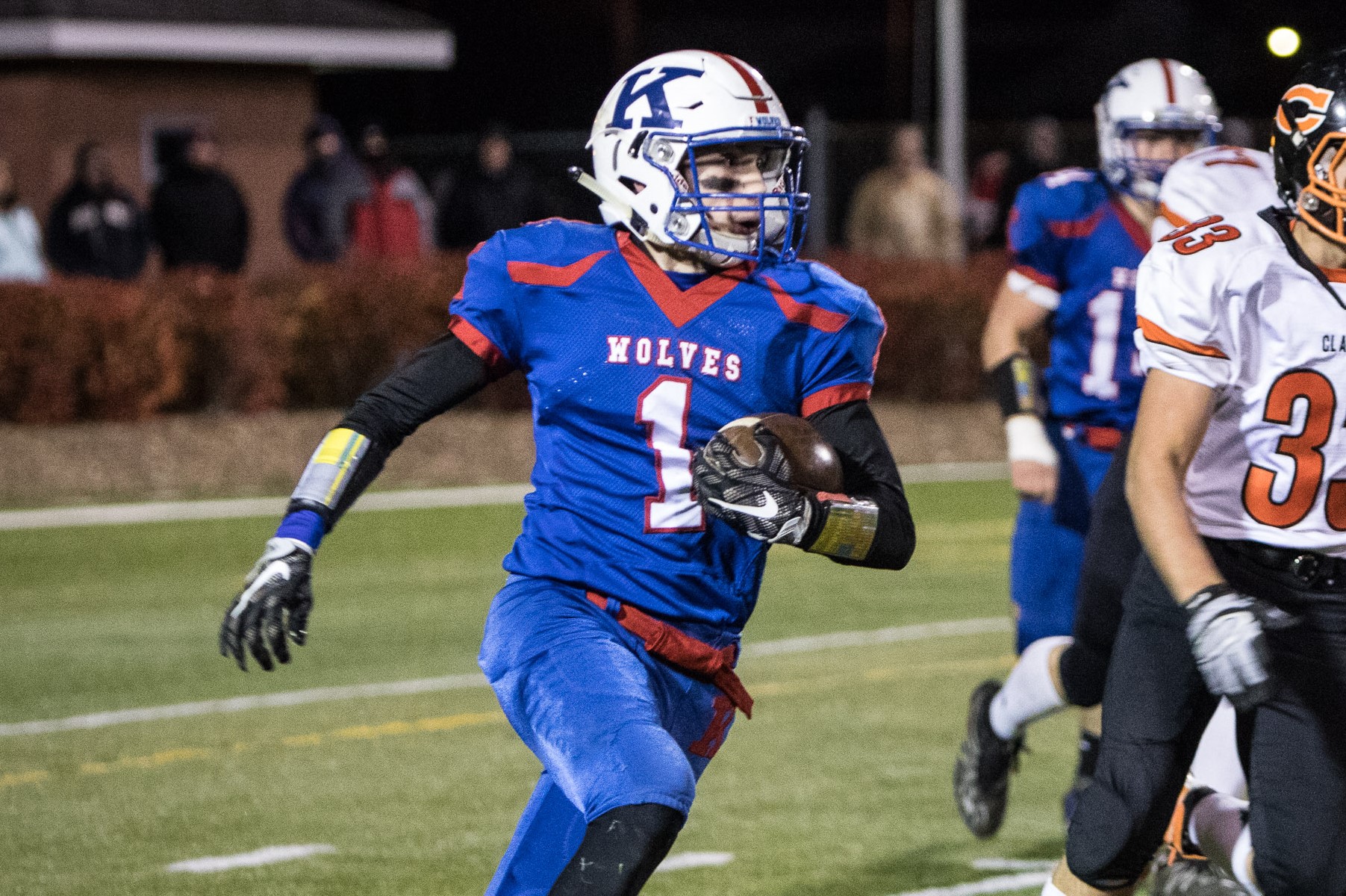 Brockway, Pa. – The second annual Frank Varischetti All-Star game will take place at 7 p.m. Friday, June 30, at Brockway's Varischetti Field.
The game pits the KSAC vs. the AML with Clarion head coach Larry Wiser leading the KSAC squad and Kane head man Todd Silfies coaching the AML team.
Last year's inaugural game saw the AML pull out a 27-20 win.
Graduated seniors from the Class of 2017 will participate in the game. They were nominated and selected by the coaches of their respective leagues. Players from Bradford are eligible for the first time, as the Owls joined the AML for the 2016 season.
The Frank Varischetti Foundation, with support from the Brockway Gridiron Association and the Brockway Area School District, is hosting the event. In addition to showcasing the best football talent in District 9, the game will award scholarships to a number of players.
The game coincides with Brockway's annual Old Fashioned Fourth of July Celebration. Kickoff time is 7 p.m. Friday, June 30. Tickets are $5 for adults and $2 for children.
AML TEAM
Alex Daughenbaugh – Bradford
Mitch Vleminckx – Bradford
Jarrett Esposito – Brockway
Quade Lundberg – Brockway
Andrew Trunzo – Brockway
Hunter Miller – Brockway
Jake Gorham – Brockway
Brian Elias – Brockway
Hunter Antonuccio – Brockway
Derek Rieder – Cameron County
Tristan Reed – Cameron County
Aaron Wolfinger – Coudersport
Eli Jacobs – Curwensville
Zach Marshall – Curwensville
Tanner Lezzer – Curwensville
Dylan Warrick – Curwensville
Joe Kucenski – Elk County Catholic
Doug Schatz – Elk County Catholic
Jared Braun – Elk County Catholic
Keaton Rounsville – Kane
Davis Gardner – Kane
Issac Walters – Kane
Frank Truden – Kane
Austin Labesky – Kane
Grant West – Otto-Eldred
Seth Drummond – Otto-Eldred
Nate Shroyer – Otto-Eldred
Justin Kasmierski – Ridgway
Colton McClain – Ridgway
Josh Raubenstrauch – Ridgway
Ryan Kilhoffer – Ridgway
Jacob Anderson – Ridgway
Akete Kindle – Smethport
Head Coach: Todd Silfies – Kane
KSAC TEAM
Seth Ray – Brookville
Seth Snyder – Brookville
Michael Fraccola – Brookville
Ty Burford – Clarion
Jay Remmick – Clarion
Kyle Patterson – Clarion
Mike Macefe – Clarion-Limestone
Sam Leadbetter – Clarion-Limestone
Cullen Williams – Karns City
Kaiden Powers – Karns City
Dalton Jones – Karns City
Carter Dunmyre – Karns City
Eric Dodd – Karns City
Jesse Allen – Karns City
Aaron Hutchison – Karns City
Dalton Anderson – Moniteau
Dillin Anderson – Moniteau
Tyler Kerr – Moniteau
Jared Kespelher – Redbank Valley
Pat Crawford – Redbank Valley
Scott Toth – Redbank Valley
Colten Mohney – Redbank Valley
Seth Downs – Redbank Valley
Matt Marconi – St. Marys
Nick Williams – St. Marys
Parker Smith – St. Marys
Dana Logue – Union/A-C Valley
Kody Wolfe – Union/A-C Valley
Brad Armagost – Union/A-C Valley
Leroy Cratty – Union/A-C Valley
Quintin Crissman – Union/A-C Valley
Head Coach: Larry Wiser