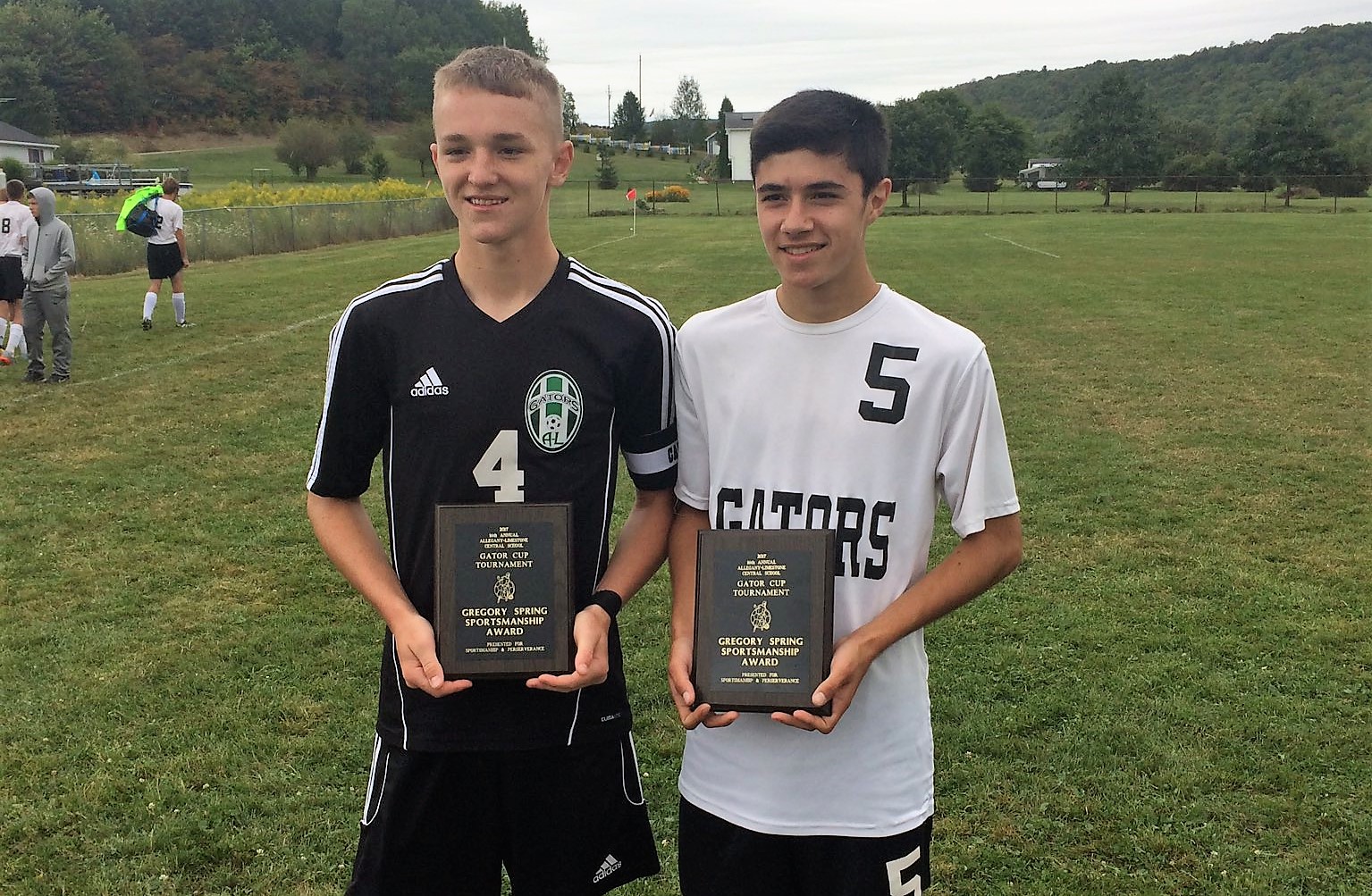 Sept. 1 and Sept. 2 volleyball and soccer recaps.
(Note to coaches: E-mail sports@d9sports.com or editor Chris Rossetti at chris.rossetti@eyt.media to find out how to submit your recap information)
VOLLEYBALL
PORT ALLEGANY 3, OLEAN (N.Y.) 1
In volleyball action Saturday, Port Allegany knocked off Olean (N.Y.) 3-1 (19-25, 25-21, 25-16, 25-13).
For the Lady Gators, Jenna Sprankle had 21 set assists, Hannah Lathrop added seven kills and six locks, Kenzie Burr had seven kills and 11 service points, Kierra Keck added eight kills and Erin Stauffer 16 digs.
BOYS' SOCCER
GALETON TOURNAMENT
Northern Potter lost both of its contests in the Galeton Tournament.
Saturday saw the Panthers drop a 6-3 decision in the consolation game to Sayre.
Sayre took a 4-1 halftime lead on a pair of Jordan Rockwell goals plus tallies by Cody VanBenthuysen and Samuel Vandermark. Rebecca Morgan had the lone NoPo goal assisted by Ricky Kunselman with five minutes left in the half.
The lead went to 5-1 on another goal by Vandermark, but Kunselman tallied an unassisted marker for Northern Potter in the 44th minute to make it 5-2. Dawson Coates then took a feed from Kunselman to make it 5-3, but Rockwell completed the hat trick to close out the scoring for Sayre.
Nicholas Bentley made 11 saves in net for Sayre, while Holden Cowburn was able to stop 10 shots including a penalty kick.
On Friday, the Panthers fell 6-0 to host Galeton.
Julian Martinez had had a goal and two assists for the Tigers, while Dawson Rinehart, who scored on a penalty shot, added a goal and an assist.
Cowburn made 19 saves for NoPo, while Brandon Ruef had three saves for Galeton.
ALLEGANY-LIMESTONE (N.Y.) TOURNAMENT
Port Allegany took second in the Allegany-Limestone (N.Y.) Tournament beating Portville (N.Y.) 2-0 in the opening game Friday behind goals from Howie Stuckey and David Talkington with Tyler Lashway picking up a pair of helpers. Josh Mealy made five saves.
In Saturday's championship match vs. host Allegany-Limestone (N.Y.), the visiting Gators came up on the short end of a 3-1 score. Payton Caden scored on a penalty kick for Port Allegany.
Lashway received the tournament's Sportsmanship Award.
BRADFORD 9, COUDERSPORT 0
Bradford opened its season Saturday with a 9-0 blanking of Coudersport.
Brent Kennedy had four goals for the Owls while Rob Jimmerson, Mike Bosworth, Ian Grady, Isaiah Pingie and Alex Marrone each added a tally. Colton Swanson and Brennan Grady each chipped in two assists with Cadyn Sutherland, Jason French, Ian Grady and Colton Nichols all adding one helper.
Evan Schmidt (seven saves) and Gavin Piscitelli (three saves) combined on the shutout in goal.
GIRLS' SOCCER
KARNS CITY 5, FREEPORT 4, OVERTIME
Hannah Knoll recorded a hat trick, and Karns City topped rival Freeport, 5-4, in overtime to open the season with a victory.
Freeport knocked off Karns City, 2-1, in the opening round of the PIAA 2A playoffs last year after the Lady Gremlins beat the Yellowjackets, 3-2, in the regular season.