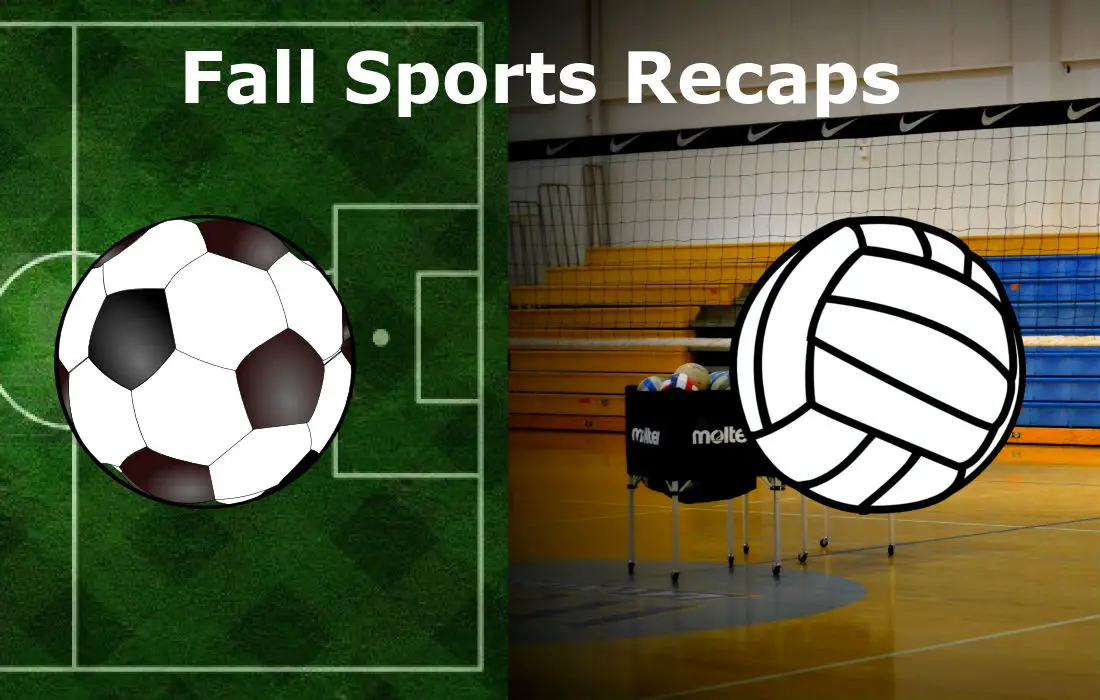 Volleyball
Redbank Valley 3, Grove City 0 
Redbank Valley beat Grove City tonight in 3 sets: 25-23, 25-23, 25-21. Becca Dougherty had 12 kills 4 digs and 4 aces. Heather Traister has 5 kills 3 aces and 2 blocks. Emilee Kunselman had 25 assists and 3 aces.
Kane 3, DuBois Central Catholic 0 
The Kane Lady Wolves defeated the DCC Lady Cardinals 3-0. 25-12, 25-13, 25-20. Both teams were strong from the service line, but Kane dominated at the net to stay in control for most of the match according to DCC head coach Doug Hanes.
Union 3, North Clarion 2
Union defeated North Clarion 3-2 (12-25, 25-19, 25-22, 19-25, 15-10).
Kali Flick led Union with 13 kills and nine digs, while Lexey Shick had seven kills and 17 digs, Hannah Atzeni had 16 assists.
Abby Karg had 20 service points for North Clarion, while Tori Obenrader had 14. Cassie Wagner had 39 digs and 17 kills, while Tori Obenrader added 34 kills and 30 digs.
Girls' Soccer
Redbank Valley 5, St. Marys 2
The Redbank Valley Lady Bulldogs moved to 2-0 on the season with an impressive 5-2 win over St. Marys. Scoring for the Bulldogs were Kalyn Kunselman with 2 goals and Jasmine Adams with 3. Adams also chipped in 2 assists, with Raegen Neiswonger and Alexa Smith also picking up assists. Samantha Landers made 9 saves in goal in the win. Box Score: http://www.maxpreps.com/games/girls-soccer-fall-15/redbank-valley-vs-st-marys/9-10-2015-Wcz_pXdS_kGoJDU-0imxAA.htm
Keystone 3, Kane 1
The Kane Lady Wolves soccer team traveled to Keystone for a Thursday afternoon contest against the Lady Panthers. The Lady Wolves fell behind a goal that was deflected inside the 18 yard box just seven minutes into the match. The Panthers extended their lead right before half on a beautiful long distance goal by senior captain Kelly Daugherty. Just five minutes into the second half Daugherty proved that her first goal was not a fluke as she scored on a shot that went in off the post. The Lady Wolves were able to cut the deficit to 3-1 as junior Alexis Lima-Lopez made a couple of defenders miss to score. Alexis Lima-Lopez, Kane's most experienced defensive player, was moved to the offensive end of the field in the second half to try to give the offense a spark. Her versatility on the field is a major asset and will greatly assist the Wolves this season. The Lady Wolves were unable to generate any further goal scoring opportunities and suffered a 3-1 defeat. After the shaky start the defense really stepped up during a second half that featured an offensive mindset. Shannon Todd, Raejonna Pascarella, Alyssa Lima-Lopez, Brandi Wheatley, Danielle Tyger, and Courtney Peters played solid defense in the back. Unfortunately, the offense just had a difficult time putting together consistent scoring opportunities. Coach Mosier and Coach Johnson were impressed with the second half surge that the Lady Wolves put on. However, falling behind by three goals is something that very few teams overcome. Kane will have a chance to regain some momentum on Saturday afternoon at 2:00 as they travel to Elk County Catholic to take on a stingy Crusader team.
BOYS' SOCCER
Northern Potter 3, Troy 1
Info from asst. coach Dalton Grimes – Ryan Slawson gave us a lead going into half time with a goal 33:34 Conner Freeman(57:00)and Tucker Kosa (59:00)each helped out by converting on corner kicks to give Northern Potter a 3-0 lead J.Williams scored for Troy in the 63 minute Frankie Gardner made 5 saves in the net Northern Potter out shot Troy 18-11 We played very well and hard we knew Troy was gonna be tough and we would have to play a full 80 minutes if we wanted to come out victorious. We pulled together and played some great soccer and capitalized in the scoring end when we needed to. And the defense help strong when troy put on a full attack. next game is Tuesday vs Galeton at home.
Brockway 5, Brookville 0 
Brockway Boys won 5-0 over Brookville on Thursday. The Rovers improved to 2-0. Jarrett and Anthony Esposito each had 2 goals and Zane Puhala had 1. Assists went to Jarrett Esposito, Anthony Esposito, Carter Adams, and Mason Lindemuth. Mitchell Overbeck anchored a strong defensive effort that helped Austin Moore record his second shut out of the year.