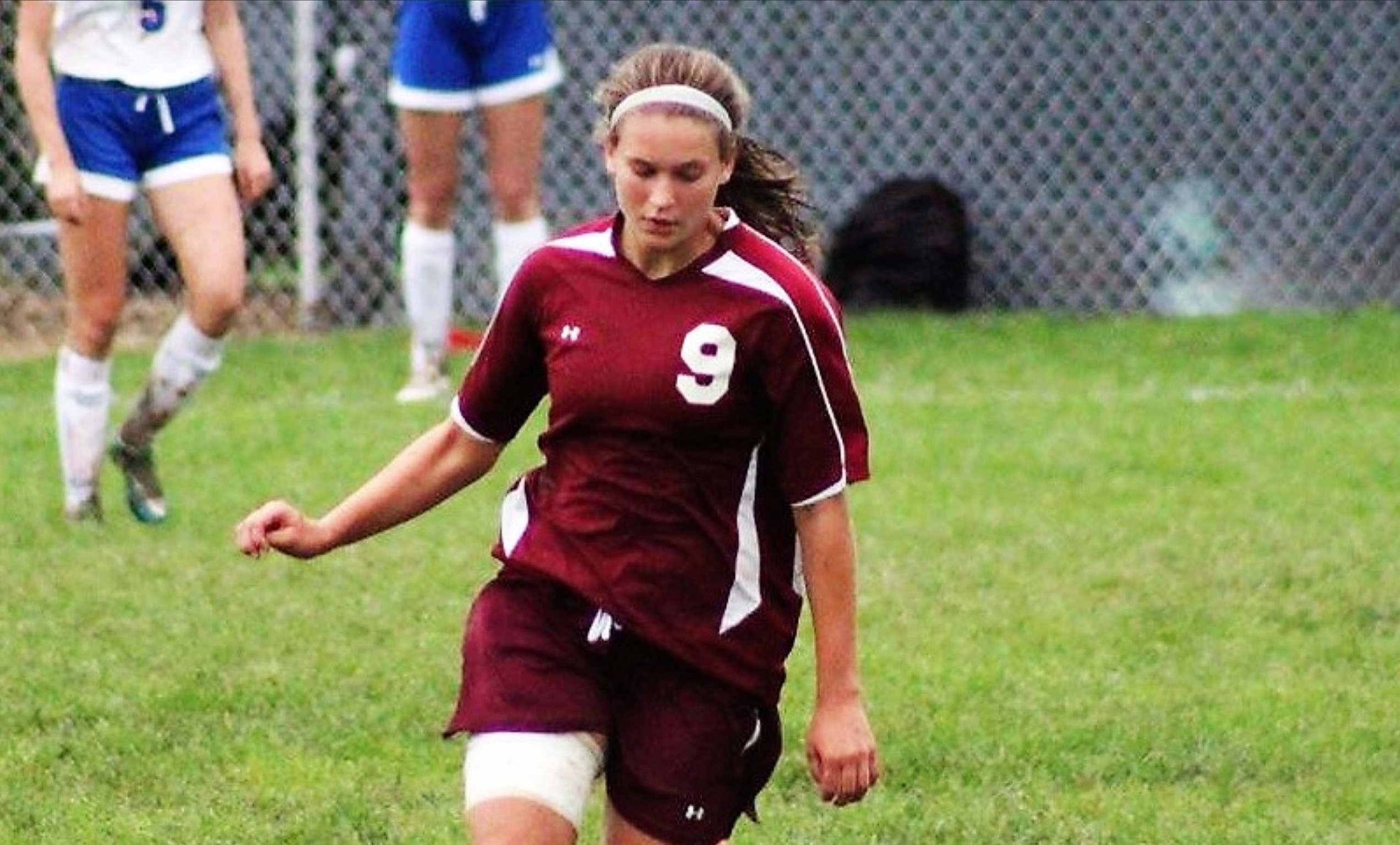 Sept. 12 volleyball and soccer recaps.
(Photo of Maddie Cowan of Ridgway, who had two goals in a loss to St. Marys Wednesday. Photo by Kerrie Cowan)
GIRLS SOCCER
BROCKWAY 4, CURWENSVILLE 1
CURWENSVILLE, Pa. – A pair of goals from Chanell Britten help lift visiting Brockway over Curwensville, 4-1.
Morrigan Decker and Emily Botwright tallied a goal each for the Lady Rovers.
Chloe Davis netted the lone goal for Curwensville.
ST. MARYS 5, RIDGWAY 4
RIDGWAY, Pa. – Kyla Johnson and Lauren Eckert led St. Marys to a 5-4 victory over Ridgway.
Eckert had a game-high three goals with Johnson chipping in on the other two for the Lady Dutch.
Rylee Casilio and Maddie Cowan paced Ridgway with two goals apiece.
BROOKVILLE 4, PUNXSUTAWNEY 0
BROOKVILLE, Pa. – Four different Brookville players scored to lead the visiting Lady Raiders to a 4-0 win over Punxsutawney.
Madison McAninch, Madisyn Wolfe, Cassidy Kemmer and Leila Heagy all tallied goals for Brookville.
Avery Gilhousen had the shutout in net.
BOYS SOCCER
TROY 2, NORTHERN POTTER 1, 2 OTS
ULYSSES, Pa. – Kris Howland scored in the second overtime to help lift Troy over Northern Potter 2-1 in Ulysses.
Kane Hart scored the first goal for Troy in the first half. JT Landis assisted on the Hart goal and Will Dibble assisted on the game-winning goal.
AJ Lehman scored the lone goal for Northern Potter.
BROOKVILLE 6, FOREST AREA 1
BROOKVILLE, Pa. – Thanks to four goals and two assists from Jace Miner, Brookville cruised to a 7-1 victory over visiting Forest Area.
Jon Wonderling and Jacob Cable netted a goal apiece, both assisted by Miner, in the first half for Brookville with Tim Steele assisting on the Logan Oakes goal in the second.
For Forest Area, Jarrett Kahle scored the lone goal on a direct free kick and Daniel Schwab made 14 saves.
VOLLEYBALL
GLENDALE 3, CURWENSVILLE 0
CURWENSVILLE, Pa. – Glendale used a balanced effort to defeat Curwensville 3-0 (25-11, 25-16, 27-25).
For Curwensville, Raylee Sunderlin recorded one ace, one block and seven kills, Liz Matthews had seven kills and three aces and Tarah Jacobson tallied three kills and two blocks. Emma Caldwell had a game-high 18 assists.