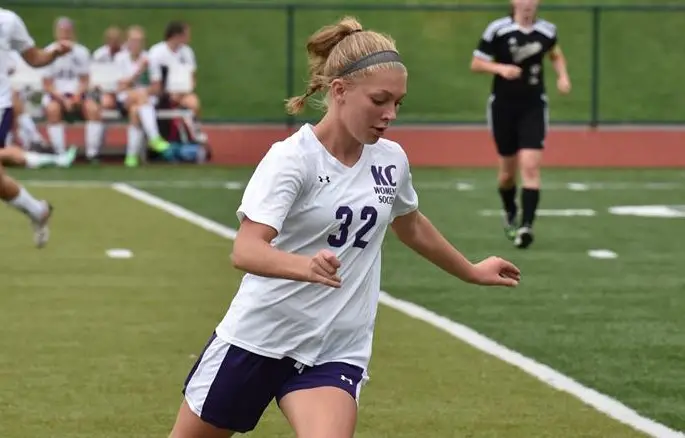 Soccer and volleyball recaps from Sept. 16-17.
(Cover photo of Karns City's Kailyn Behrens during the Lady Gremlins 12-0 win over Keystone Saturday. Photo by Scott Dittman)
BOYS' SOCCER
FRANKLIN, Pa. – Ian Grady had a goal and two assists to lead Bradford to a 3-1 victory at Franklin Saturday.
Colton Swanson added a goal and a helper for the Owls (4-2), while Rob Jimmerson also scored.
Danny Dinh tallied the lone Franklin goal, as Bradford keeper Jack Kellam made nine saves.
KARNS CITY 11, KEYSTONE 0
KARNS CITY, Pa. – Three different Karns City players recorded hat tricks Saturday, as the Gremlins blew past visiting Keystone, 11-0.
Jace Ebbitt, Spenser Myers and Noah Pollack all had three goals each for Karns City, while Ian McElroy and Noah Claypoole each scored their first goals of the season for the Gremlins.
PORT ALLEGANY 4, ST. MARYS 1
ST. MARYS, Pa. – Behind Leo McDowell and Payton Caden, Port Allegany went on the road and got a 4-1 victory over St. Marys Saturday.
McDowell and Caden each scored a goal and had an assist for the Gators, who also got goals from MacKenzie Elliott and Adam Doan.
Noah Crissman scored for the Dutch, but Josh Mealy stopped the other six shots against hit in net.
WELLSBORO 7, NORTHERN POTTER 2
MANSFIELD, Pa. – Behind Josiah Hill's hat trick, Wellsboro beat Northern Potter, 7-2, at Mansfield University Saturday.
Tanner Runyan added a pair of goals for the victory, while Devin Webster and Brett Rudy also scored.
For Northern Potter, Levi Kio and Forster Kosa scored with Kosa assisting on Kio's marker and Rebecca Morgan on Kosa's.
GIRLS' SOCCER
PORT ALLEGANY 2, KANE 0
PORT ALLEGANY, Pa. – Autumn Buchsenschutz and Leah Garzel both scored to lift Port Allegany to a 2-0 win over visiting Kane Saturday.
Brianna Roys got the shutout for the Lady Gators.
KARNS CITY 12, KEYSTONE 0
KARNS CITY, Pa. – Homestanding Karns City scored early and often in beating Keystone, 12-0, Saturday.
Eight different Lady Gremlins scored led by Haley Scherer's three goals and an assist. Megan McCartney and Chelsea Dodds each scored twice with McCartney adding an assist, and Collette Stahlman, Hannah Knoll, McKenna Lavella, Brooke Stahlman and Alexis Fennell each found the back of the net once.
VOLLEYBALL
PORTVILLE, N.Y. 3, OTTO-ELDRED 1
DUKE CENTER, Pa. – Despite 11 kills from Camryn Thomas, Otto-Eldred dropped a 3-1 (25-23, 14-25, 25-13, 25-18) decision to visiting Portville (N.Y.) Friday.
Thomas added two blocks and two aces, while Alyssa Shelander chipped in four kills and two aces and Emily Smith 25 set assists and an ace.
ROCKY GROVE 3, VENANGO CATHOLIC 0
FRANKLIN, Pa. – Brooke Deeter had five kills to help Rocky Grove to its first win of the season, 3-0 (25-16, 25-15, 25-20) over visiting Venango Catholic.
Corrin Toscano added five aces for the Orioles.
Brooke Barnitz paced Venango Catholic with four kills, while Lauren Male chipped in with three kills. Shannon Goreczny had nine set assists.