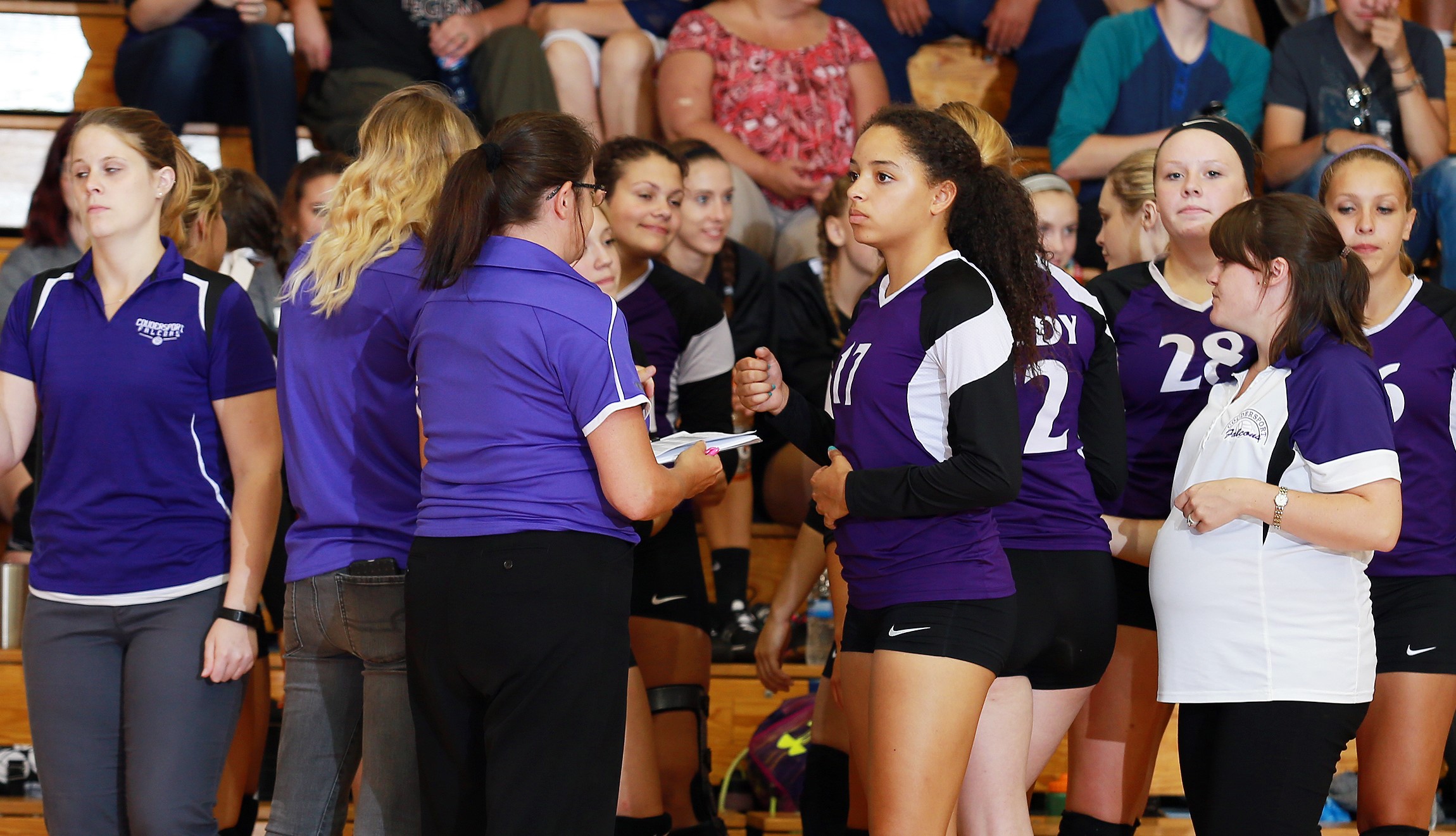 Volleyball and soccer recaps from Monday, Sept. 19.
(Cover Photo by Paul Burdick. See more of Burdick's work here)
VOLLEYBALL
COUDERSPORT 3, SMETHPORT 0
SMETHPORT, Pa. – Kiara Perkins had 11 kills to lead visiting Coudersport to a 3-0 (25-11, 25-23, 25-23) win over Smethport.
Ally Easton added eight kills and five blocks for the Lady Falcons, while Emma Rae Easton chipped in seven kills and three blocks.
Haley Keck ran the offense with 24 set assists and added four aces and three kills, Macy Gleason (23 digs, 4 kills), Joplin Osgood (25 digs) and Adrian Page (22 digs) led the defense.
Katie Treat had a double-double with 14 kills and 12 blocks while adding nine digs for Smethport. Abbey Woodard chipped in nine kills and three blocks, Olivia Goodwill had six kills, seven blocks, 11 digs and three aces, Emily Treat 10 digs and Faith Button 13 digs for Smethport.
BROOKVILLE 3, CLEARFIELD 1
BROOKVILLE, Pa. – Brookville used a balanced effort to knock off visiting Clearfield, 3-1 (26-24, 19-25, 25-22, 25-10), for its second win of the season.
Elliette Park had seven aces and two blocks for the Lady Raiders, while Kira Powell added four aces, Rachael Gardner three kills, Olivia Pearson three kills and three blocks and Caitlyn Park two kills.
For Clearfield, Aspen Bishop had nine kills and eight digs, Briana Luzier eight set assists, Maci Coleman 16 digs and Sammy Carnes 12 digs.
CRANBERRY 3, OIL CITY 1
SENECA, Pa. – Malliah Schreck and Bree Swartzfager each reached double digits in kills, as Cranberry toppled visiting Oil City, 3-1 (25-14, 25-18, 21-25, 25-22).
Schreck led the Berries with 14 kills while adding six digs, and Swartzfager had 10 kills and six digs.
The offense ran through Erin Merryman, who had 29 set assists and six aces, Lauren Conkle added six kills and Laykn Vonda chipped in four kills and four aces.
HOLLIDAYSBURG 3, DUBOIS 0
HOLLIDAYSBURG, Pa. – Visiting DuBois dropped a 3-0 (25-13, 25-18, 25-15) decision at Hollidaysburg.
Danessa Allison led the Lady Beavers with six kills, Erin Crawford chipped in four kills. Lexi Ray had a team-best three blocks for DuBois, and Kylee Bundy added eight digs.
REDBANK VALLEY 3, MERCER 0
NEW BETHLEHEM, Pa. – Behind a balanced offensive effort, Redbank Valley cruised to a 3-0 (25-12, 25-14, 25-16) win over visiting Mercer.
Heather Traister had four kills and four blocks, Josie Rupp four kills and an ace, Emily Gourley three kills, Hannah Adams three kills and five aces, Macy King two kills and four aces and McKenna Shirey two kills and an ace for the Lady Bulldogs.
Over the weekend, Redbank Valley also won the Brockway Tournament topping DuBois Central Catholic in the semifinals and Sheffield in the championship.
Rupp led the Lady Bulldogs Saturday with 38 kills. Traister added 19 kills, 11 aces and 11 blocks, King had 35 kills, McKenna Shirey nine kills and five aces, Gourley 15 kills and Carissa Rearick 107 set assists and 21 aces.
GIRLS' SOCCER
BRADFORD 3, CORRY 2, OVERTIME
BRADFORD, Pa. – Morgan Shade's goal in the 77th minute broke a 2-all tie and gave Bradford a 3-2 victory over visiting Corry.
KARNS CITY 8, FOREST AREA 1
KARNS CITY, Pa. – Megan McCartney and Haley Scherer each scored twice to pace Karns City to an 8-1 win over visiting Forest Area.
Hannah Knoll, Hunter Dittman, Chelsea Dodds and Alexis Fennell also scored for the LAdy Gremlins.