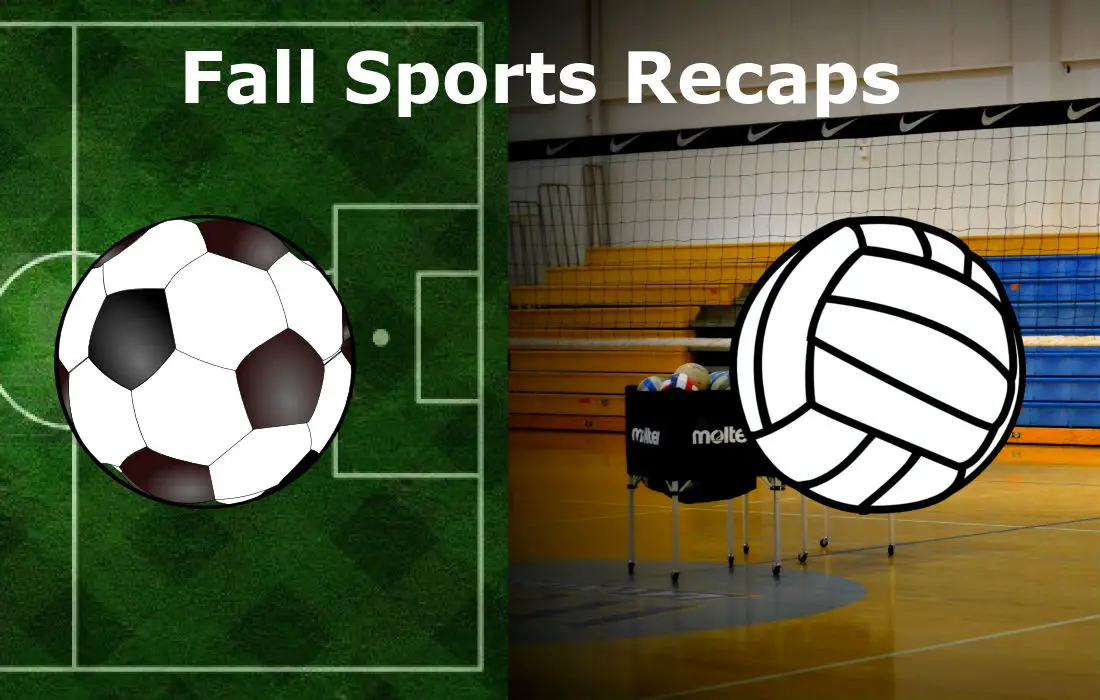 Coaches – You can submit information for the fall recaps to sports@d9sports.com 
GIRLS' SOCCER
Redbank Valley 8, Kane 0 
NEW BETHLEHEM – Jasmine Adams, Samantha Landers and Zoie Stewart each scored twice to lead Redbank Valley over visiting Kane 8-0 Thursday.
Adams and Stewart also each had two assists, while Raegan Neiswonger and Lizzy Robinson also found the back of the net for the Lady Bulldogs. Mackenzie Pence and Marissa Hageter added helpers.
"We were missing five experienced starters," Kane head coach Robert Mosier said. "This allowed for some valuabe experience for a number of first-year players. Freshmen Caitlyn Zampogna and Dessa Gentile did a nice job playing defense and midfield. First year sophomores Ally Peterson, Danielle Tyger, Caitlyn O'Hara, and Kamryn Greenawalt all got valuable playing time, primarily at the midfield position. Juniors Sydney Huntzinger and Laurel West played on the offensive end of the field. "
Despite the one sided score, Mosier was pleased with the effort from the Kane girls.
"Missing half of the starting line up is something that is incredibly difficult to overcome," Mosier said.  "But we have the "next girl up" approach and are confident in all the girls on the team contributing."
The Wolves will look to get healthy over the weekend as they prepare to play a stout Ridgway team on the road Tuesday before heading to Brockway to take on the Rovers Thursday.
Ridgway 2, Clarion 0 
Caitlin Viglione scored twice as Ridgway (10-0) topped Clarion 2-0 Thursday. Clarion keeper Wendy Beveridge had a heck of a game with 22 saves.
Elk County Catholic 6, Brockway 1
Maddie Sorg scored four goals to lead ECC past Brockway 6-1 Thursday. Grace Bobby and Jenna Labant also scored for the Lady Crusaders.
BOYS' SOCCER
DuBois 3, Bradford 2
Jeremy Sawey, Jared Hawkins and Brent Mazary all scored to lead DuBois (5-2-1) to a 3-2 win over Bradford (5-3) Thursday.
Todd Smith scored twice for the Owls off assists from Jake Johnson and Brett Kennedy. Jack Kellam made 10 saves for Bradford.
Taylor Rutherford got the win for DuBois in net making five saves.
Port Allegany 5, Kane 0
Behind a pair of MacKenie Elliott goals, Port Allegany blanked Kane 5-0 Thursday.
Also scoring for the Gators were Brandon McCaslin, Tyler Lashway, and Josh Mealy. Mealy teamed with Garrett Talkington for the shutout, as the duo combined to make three saves.
Athens 8, Northern Potter 0 
Shane Colegrove had the hat trick with three goals as Athens blanked Northern Potter 8-0 Thursday.
Ethan Lane added two tallies for the victors, while Ryan Segar, Erik Erickson and Gavin Stein also found the back of the net.
Frank Gardner made 13 saves for NoPo, which will take on Coudersport Saturday.
Brockway 2, Elk County Catholic 1
Jarrett Esposito scored on  penalty kick and Mitchell Overbeck netted his first goal of the season off a direct kick to lead Brockway to a 2-1 win over Elk County Catholic Thursday.
Karns City 10, Keystone 0
Spencer Myers scored four goals, Noah Pollock had two goals and four assists and Jace Ebbitt netted two tallies to lead Karns City to a 10-0 win over Keystone Thursday.
Also scoring for the Gremlins was Conrad Snyder and Nolan Riley.
VOLLEYBALL
Redbank Valley 3, Cranberry 0 
Redbank Valley topped Cranberry 3-0 (25-18, 25-15, 25-12) in volleyball Thursday.
Macy King led the Lady Bulldogs with nine kills, while Becca Dougherty had seven kills, three digs, two blocks and two aces.
The Redbank JV team won 2-0 (25-18, 25-13) behind 10 kills from Emily Gourley and 16 assists and three aces from Carissa Rearick.
Elk County Catholic 3, Ridgway 0 
ECC beat Ridgway 3-0 Thursday winning by scores of 25-14, 25-20 and 25-20.
Jenna Weisner led ECC with 15 service points, while Reilly Herzing had six kills.
Hannah Park had 11 service points and Abby Fullem six kills for Ridgway.
Kane 3, Johnsonburg 1
After dropping the first set 25-18, Kane roared back to take the final three sets 25-23, 25-19, 25-17 to top Johnsonburg Thursday.
Marcie Stanisch had 13 digs to lead the Lady Wolves.
Bradford 3, St. Marys 0 
Kamryn Piscitelli hit .421, Abby Burges hit .400 and Leila Sosic had 11 digs to help Bradford sweep past St. Marys 3-0 (25-23, 25-20, 25-13) Thursday. Also for the Lady Owls, Brinya Moffett hit .222 and Rachel Borland hit .200.
Bradford's JV team also won 2-0 (25-20, 25-18)