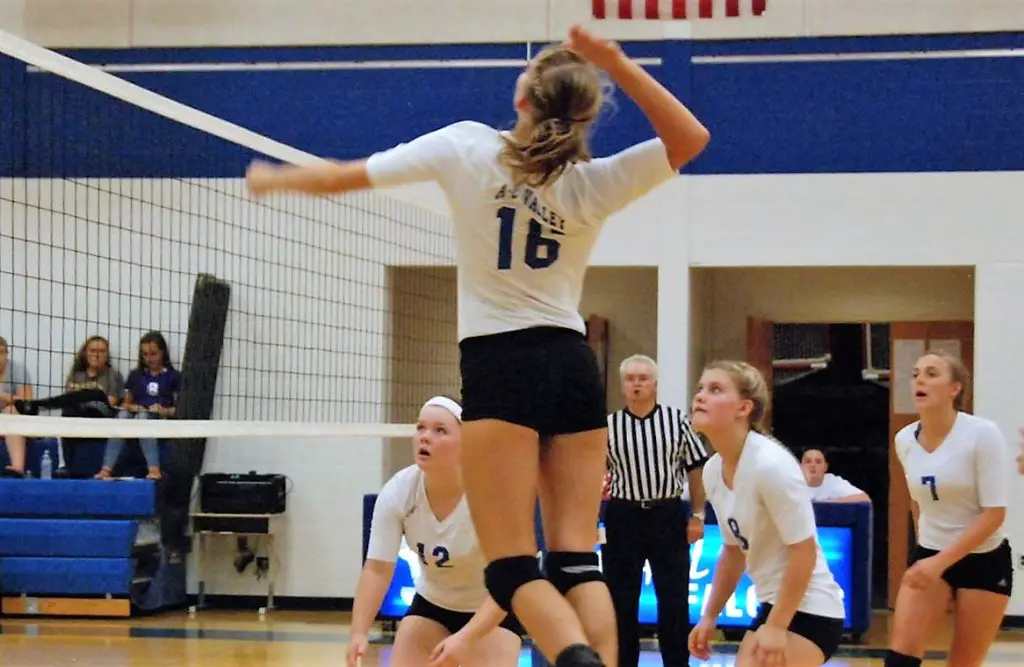 Sept. 27 volleyball and soccer recaps.
(Cover photo: Josey Terwilliger, A-C Valley)
VOLLEYBALL
FOXBURG, Pa. – After a spirited first-set battle from Clarion-Limestone, A-C Valley was able to regain its footing and sweep past the visiting Lions, 3-0 (27-25, 25-8, 25-10).
Josey Terwilliger paced A-C Valley with 14 kills and 17 digs. Emily Wetzel added six kills and 18 digs, while Kylie Merwin had 18 set assists and 11 digs and Syd Rankin eight set assists, five aces and 16 digs. Kylie Eaton added four kills and 22 digs
For C-L, Erica Hetrick and Madison Craig each had five kills with both adding seven digs and a block. Madi Griffith had seven set assists and Keara Henry four, while Nikki Shumaker chipped in 14 digs and Rachel Greeley four blocks.
BOYS' SOCCER
PORT ALLEGANY 3, DUBOIS CENTRAL CATHOLIC 0
PORT ALLEGANY, Pa. – Payton Caden scored twice and assisted on a third goal to lead Port Allegany to a 3-0 win over visiting DuBois Central Catholic.
Tyler Lashway also scored for the Gators, while Josh Mealy recorded his fifth shutout of the season and 15th of his career in goal.
SAYRE 5, NORTHERN POTTER 1
SAYRE, Pa. – Sam Wheeler and Jordan Rockwell each scored twice to lead Sayre to a 5-1 win over visiting Northern Potter
Nicholas Bentley also scored for Sayre.
Foster Kosa scored for Northern Potter.
GIRLS' SOCCER
REDBANK VALLEY 4, FOREST AREA 0
TIONESTA, Pa. – Four different Redbank Valley players scored to help the visiting Lady Bulldogs to a 4-1 win over Forest Area at West Forest.
Carley Shick, Kaylyn Kunselman, Emma Reddinger and Zoie Stewart all scored for Redbank Valley with Stewart adding an assist.
WILMINGTON 4, KARNS CITY 3
NEW WILMINGTON, Pa. – Down 4-0 with 12 minutes to go, Karns City rallied within a goal before falling 4-3 to the Lady Greyhounds.
Haley Scherer scored twice for the Lady Gremlins, while Hannah Knoll also scored. Hunter Dittman nearly tied the game but saw her header go off the post.