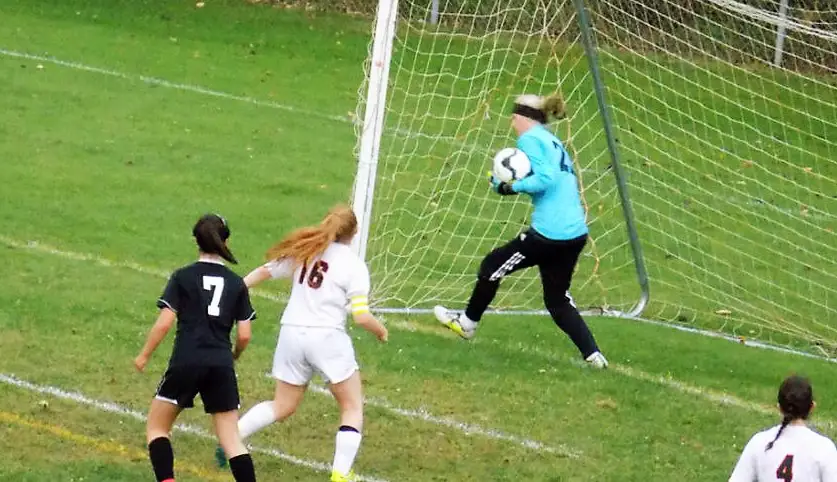 Sept. 29 and Sept. 30 soccer recaps.
GIRLS' SOCCER
CLARION 6, FOREST AREA 2
TIONESTA, Pa. – Wendy Beveridge scored five times to lead visiting Clarion to a 6-2 win over Forest Area Friday.
Also scoring for the Lady Cats was Emily Grabiak.
CLEARFIELD 3, DUBOIS 2
HYDE, Pa. – Alayna Ryan scored twice to lead Clearfield to a 3-2 win over visiting DuBois.
Kylee Mitchell also scored for the Lady Bison, while Jaclyn Freeman added an assist.
BOYS' SOCCER
KARNS CITY 3, FOREST AREA 1
KARNS CITY, Pa. – On Saturday, Nate Rondinelli netted a pair of goals to help Karn City beat visiting Forest Area, 3-1.
Clay Garing added a goal and two assists for the Gremlins, who also got an assist from Dakota King on Senior Day.
Manny Tirado scored for the Fires.
BRADFORD 8, MEADVILLE 2
MEADVILLE, Pa. – Brent Kennedy scored twice to lead visiting Bradford to an 8-2 win over Meadville,
Mike Bosworth, Rob Jimerson, Cadyn Sutherland, Jake Johnson, Ian Grady and Alex Marrone also scored for the Owls while Colton Swanson had three assists. Grady, Johnson, Jimerson, Sutherland and Marrone also added assists as did Colton Nichols.
Evan Schmidt made 10 saves for Bradford including two penalty kick saves.