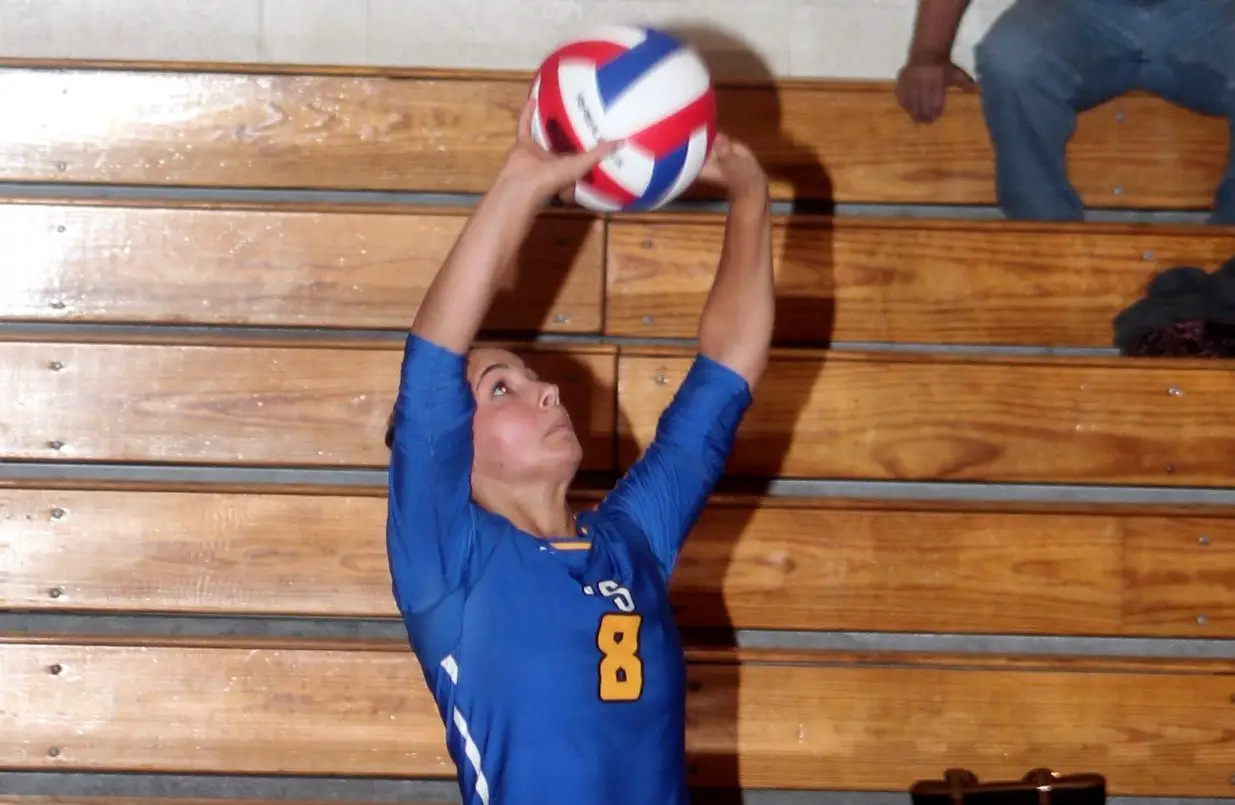 Sept. 6 fall sports recaps.
VOLLEYBALL
A-C VALLEY 3, NORTH CLARION 1
FRILLS CORNERS, Pa. – Behind 16 kills from Josey Terwilliger, A-C Valley topped North Clarion, 3-1 (25-15, 19-25, 25-13, 25-14) at North Clarion.
Kylie Eaton added 12 kills and nine service points for the Lady Falcons, while Olivia Boocks had 10 kills. Jaleigh Seigal had 10 service points with two kills, Sydney Rankin (19 assists) and Emily Wetzel (17 assists) ran the offense, and Cassie Schwalm added 11 service points.
North Clarion won the JV match 2-0 (25-18, 25-15).
DUBOIS CENTRAL CATHOLIC 3, MOSHANNON VALLEY 0
HOUTZDALE, Pa. – Macey Hanes had nine kills, two digs, eight service points and two aces to lead visiting DuBois Central Catholic to a 3-0 (25-19, 25-9, 25-16) win over Moshannon Valley.
Libby Maurer added six kills, three digs, 13 service points and three aces for the Lady Cardinals with Maddy Nasuti chipping in nine service points and three aces and Ashley Wruble 20 set assists.
Emma Hutton led Moshannon Valley with four service points, three kills, four digs and five blocks, and Emma Kitko added seven service points, four assists and two aces.
UNION 3, VENANGO CATHOLIC 0
RIMERSBURG, Pa. – Bryn Davis and Frankee Remmick combined for 11 kills, as Union topped visiting Venango Catholic, 3-0 (25-13, 25-16, 25-15).
Davis had a team-best six kills with Remmick adding five.
Serving was the difference for the Golden Damsels who had over 20 aces led by 14 from Taylor Adams. Remmick added five and Vanessa Reddick four.
Hannah Atzeni set the offense up with 16 set assists.
Union also won the JV match 2-0 (25-7, 25-7) with Jada Zitzman getting five aces and Karleigh Reinsel three aces.
REDBANK VALLEY 3, FOREST AREA 0
NEW BETHLEHEM, Pa. – Heather Traister had five kills, four aces and three blocks, as Redbank Valley rolled past visiting Forest Area, 3-0 (25-6, 25-4, 25-16).
Emily Gourley added four kills and a block for the Lady Bulldogs, while Josie Rupp had six aces and a kill and Carissa Rearick 14 set assists and eight aces. Redbank Valley had 28 aces as a team.
In the JV match, Redbank Valley won 2-0 (25-10, 25-12) as Frankie Dinger had six aces, Lauren Smith two kills and three aces and Tara Hinderliter five aces and five assists.
ELK COUNTY CATHOLIC 3, BRADFORD 0
ST. MARYS, Pa. – Cassidy Cunningham had 11 kills as Elk County Catholic dispatched of visiting Bradford 3-0 (25-23, 28-26, 25-9).
Kara Detsch set up the offense with 26 set assists, while Reilly Herzing added seven kills, Taylor Newton five and Jordyn Fox four. Herzing also had four service aces.
Kamryn Piscitelli led Bradford with seven kills. Ashton McGriff added six kills and Morgan Roggenbaum 16 set assists.
SMETHPORT 3, NORTHERN POTTER 0
ULYSSES, Pa. – Katie Treat and Abbey Woodard each had 14 kills, as visiting Smethport beat Northern Potter, 3-0 (25-21, 25-9, 25-19).
Meagan DeLuca ran the Lady Hubbers offense with 27 set assists. Treat added five blocks and Woodard two, while Faith Burton had 26 digs, Emily Treat eight kills and Olivia Goodwill five kills and 14 digs.
Kalie Cowburn paced NoPo with five kills, five points and two aces. Gracie Hamilton added five kills and three blocks and Jenna Hyde chipped in seven points and 11 set assists.
COUDERSPORT 3, PORT ALLEGANY 0
PORT ALLEGANY, Pa. – Ally Easton, Skyler VanWagensen and Kiarra Parks combined for 27 kills to lead visiting Coudersport to a 3-0 (25-14, 25-10, 25-13) win at Port Allegany.
Easton led the Lady Falcons with 12 kills, VanWagensen added nine and Perkins six. VanWagensen had a pair of aces and Perkins had three aces.
Haley Keck's 21 set assists helped in the victory, while Joplin Osgood had 21 digs and Macy Gleason 11 digs and four aces.
RIDGWAY 3, PUNXSUTAWNEY 1
RIDGWAY, Pa. – Emily Fullem had 14 kills to pace Ridgway to a 3-1 (25-20, 25-19, 15-25, 25-19) win over visiting Punxsutawney.
Toni Della and Casey Woodford each chipped in with three kills for the Lady Elkers, while Kylee Wall ran the offense with 62 set assists. Woodford added four aces with Fullem gathering three aces.
DUBOIS 3, CURWENSVILLE 0
CURWENSVILLE, Pa. -Danessa Allison had 12 kills to help DuBois to a 3-0 (25-7, 25-18, 25-12) win at Curwensville.
Ashley McCluskey ran the offense with 32 set assists, and Kelli Hoffer had six aces.
JOHNSONBURG 3, SHEFFIELD 2
JOHNSONBURG, Pa. – Johnsonburg won a hard-fought struggled with visiting Sheffield, 3-2 (25-12, 21-25, 25-4, 18-25, 15-11).
Nicole Meyers led the Ramettes with 19 kills, while Skyler Sherry had seven kills and 10 service aces. Jensen Furlong chipped in six kills.
Lexie Lyon had six kills and four blocks to lead Sheffield, while Claire Pierson had 18 service points and three kills and Rachel Lemay 13 set assists and six kills. Mya Grubbs added 12 set assists and two kills.
Johnsonburg won the JV match 2-1 (25-14, 24-26, 17-15).
BROOKVILLE 3, BROCKWAY 2
BROOKVILLE, Pa. – Brookville rallied from a 2-1 deficit to defeat visiting Brockway, 3-2.
The Lady Raiders trailed despite winning the first set, 25-18. Brockway won the next two, 25-20 and 25-23 to put the Lady Rovers on the verge of victory before Brookville rallied to force a fifth set with a 25-23 fourth-set victory. The Lady Raiders then took the match with a 15-12 win in the fifth set.
It was a balanced effort that earned Brookville the win.
Olivia Witherite and Caitlyn Park each had three kills with Elliette Park leading the way with four kills. Caitlyn Park added four blocks, Olivia Pearson had three blocks and Mikayla Atkins two blocks. Elliette Park chipped in three aces, as did Eden Craig with Caitlyn Park coming away with two aces.
CLARION 3, KARNS CITY 0
CLARION, Pa. – Behind 14 kills from Olivia Burns and 11 from Maya Thornton, Clarion topped visiting Karns City, 3-0 (25-12, 25-8, 25-13).
Gloria Kroh ran the offense with 23 set assists and added five digs, and Hailey Sintobin chipped in nine digs. With Thornton getting five digs and Alexis Constantino six digs.
For Karns City, Brooke Moore had seven set assists, while Emily Hegedus had a pair of kills.
CRANBERRY 3, CLARION-LIMESTONE 0
SENECA, Pa. – Cranberry topped Clarion-Limestone 3-0 (25-17, 25-9, 25-11).
Leading the way for the visiting Lady Lions were Erica Hetrick with nine digs and two blocks, Megan Schimp had a kills and an ace and Maddi Griffith an ace.
Cranberry statistics were not available.
KANE 3, ST. MARYS 1
KANE, Pa. – Behind a combined 39 kills from middle hitters Ella Marconi and Alyssa Zampogna, Kane rallied to beat visiting St. Marys, 3-1 (23-25, 25-23, 25-22, 25-21).
Marconi led the Lady Wolves with 22 kills with Zampogna adding 17. Sadie Tunall, Marcie Stanisch and Zampogna combined for 36 digs, and setter Ashley Jordan had 20 set assists and 10 digs.
BOYS' SOCCER
KARNS CITY, Pa. – Spencer Myers scored twice, as Karns City dispatched of visiting Elk County Catholic, 4-0.
Noah Pollock and Jace Ebbitt also scored for the Gremlins with Pollock also recording a pair of assists. Jake Weckerly recorded the shutout in the first soccer game of any kind he has played.
ERIE CATHEDRAL PREP 7, BRADFORD 0
ERIE, Pa. – Erie Cathedral Prep scored five first-half goals on their way to a 7-0 win over Bradford.
Brady Sittinger scored five times for CP, while Richard Blanchard scored twice.
Jack Kellam made eight saves for Bradford with Evan Schmidt adding four stops.
GIRLS' SOCCER
KANE 1, SMETHPORT 0
SMETHPORT, Pa. – Mackenzie Thayer scored the game's lone goal, as Kane topped Smethport 1-0.
ELK COUNTY CATHOLIC 3, CURWENSVILLE 1
ST. MARYS, Pa. – Behind goals from Bethany Feldbauer, Catherine Cerroni and McKayla Wilson, Elk County Catholic beat visiting Curwensville 3-1.