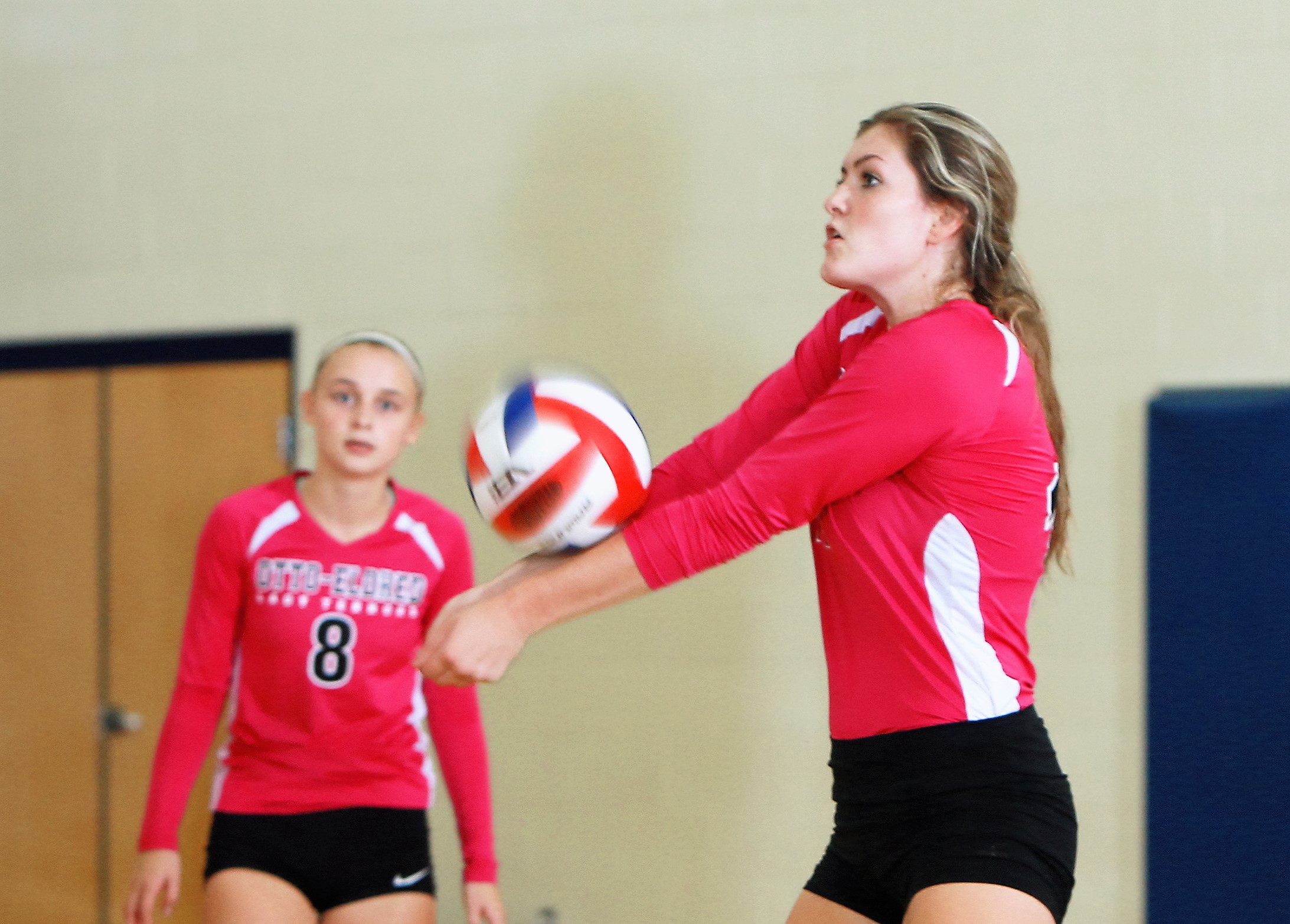 Sept. 8/9 volleyball and soccer recaps.
VOLLEYBALL
OTTO-ELDRED 3, ALLEGANY-LIMESTONE (N.Y.) 0
ALLEGANY, N.Y. – On Friday, Otto-Eldred overcame a tough first set to sweep past Allegany-Limestone (N.Y.) 3-0 (25-23, 25-10, 25-10).
Emily Smith had 26 set assists, 10 digs and four aces for the Lady Terrors, while Camryn Thomas added 14 kills and eight digs, Allison Cousins eight kills and eight digs and Alyssa Shelander nine kills and seven digs.
WELLSBORO 3, COUDERSPORT 1
WELLSBORO, Pa. – Visiting Coudersport won the first set but dropped the next three to fall for the first time in 2017, 3-1 (22-25, 25-21, 25-22, 25-22), at Wellsboro.
Haley Keck had 30 set assists, 26 digs and two blocks for the Lady Falcons. Adrian Page added 10 kills and 32 digs, while EmmaRae Easton had nine kills, 14 digs and six blocks. Joplin Osgood chipped in with 63 digs, and Jillian Updegraff had seven kills and six blocks.
BOYS' SOCCER
BROOKVILLE 2, KARNS CITY 1
KARNS CITY, Pa. – Visiting Brookville rallied for a pair of second-half goals, including a game-winning own goal, to top Karns City, 2-1, Saturday.
Scoring for the Gremlins was Dakota King. Jacob Cable netted the tally for Brookville.
ELK COUNTY CATHOLIC 2, ST. MARYS 0
RIDGWAY, Pa. – Elk County Catholic scored a pair of second-half goals, including the icebreaker from Erick Mader, to top St. Marys, 2-0, in the championship game of the Elk County Soccer Tournament in Ridgway.
It is the 10th consecutive tournament title for the Crusaders.
GIRLS' SOCCER
RIDGWAY 6, CURWENSVILLE 3
CURWENSVILLE, Pa. – Behind a Madeline Cowan hat trick, visiting Ridgway took a 6-3 decision from Curwensville Saturday.
Cassidy King added a pair of goals and two assists for the Elkers, who also got a goal from Jovana Marzella and two helpers from Josie Benninger.
KEYSTONE 4, SMETHPORT 1
KNOX, Pa. – Four different Keystone players scored, as the Lady Panther downed visiting Smethport, 4-1, Saturday.
Netting goals for Keystone were Rachel Riley, Carissa Janecek, Trinity Thompson and Jessica Cotton with Thompson recording a pair of assists and Janecek and Riley one each.
Abby O'Day scored for Smethport.
Jessi Phillippi made 12 saves in goal for Keystone, while Hailey Wright made 14 for Smethport.