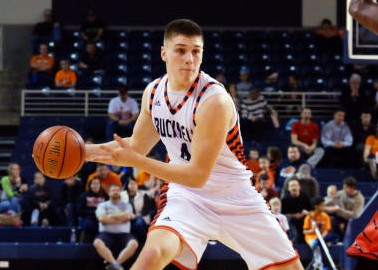 LEWISBURG, Pa. – Cameron County graduate Nate Sestina and his Bucknell teammates are going dancing after winning the Patriot League title with an 81-65 win over Lehigh Wednesday night.
Sestina scored eight points off the bench in 11 points for the Bison in the victory.
Kimball Mackenzie led Bucknell with 18 points with Nana Foulland and Zach Thomas each adding 17 points.