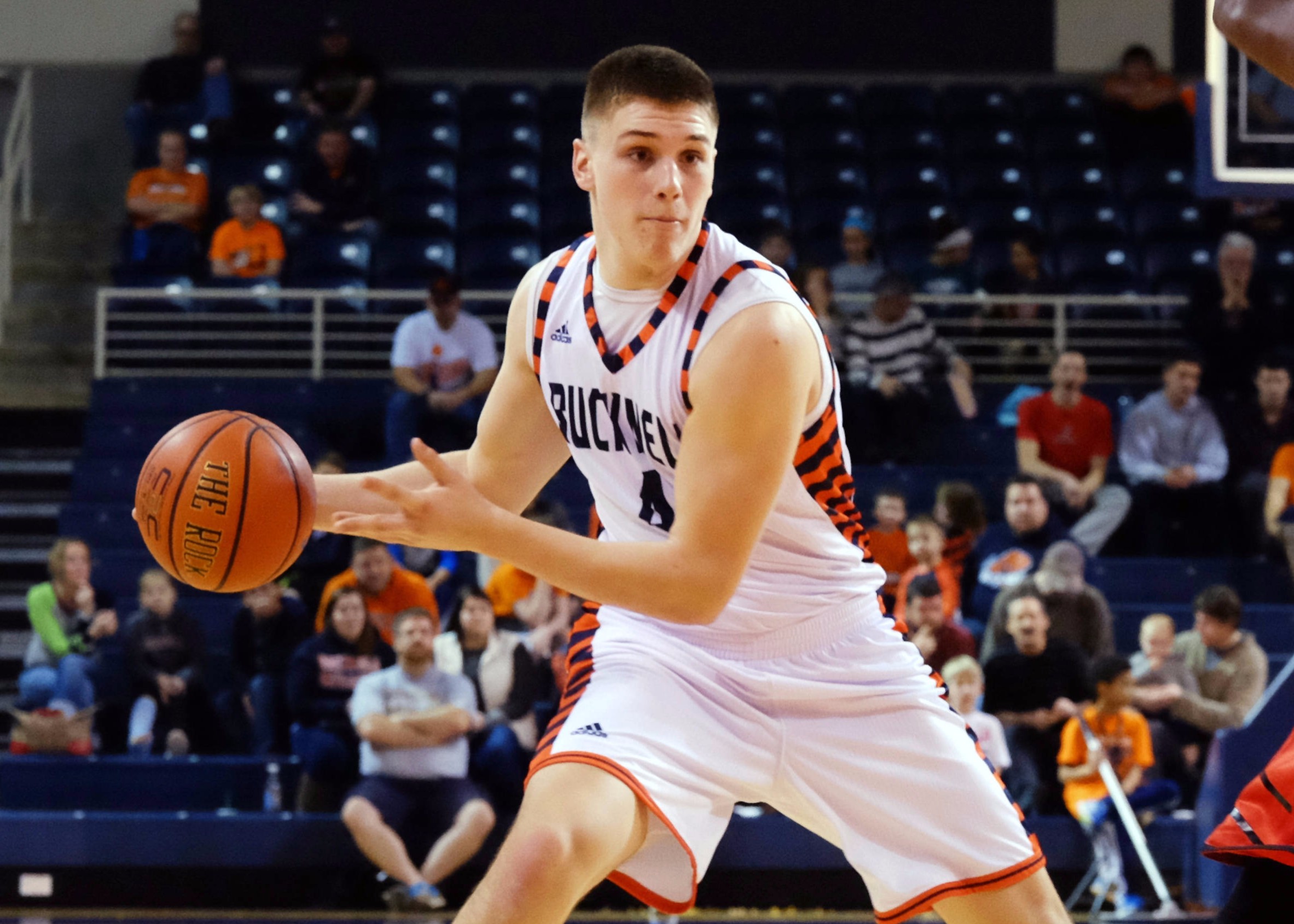 DETROIT – Cameron County graduate Nate Sestina had seven points and seven rebounds for Bucknell and the Bison held strong against higher-seeded Michigan State before falling 82-78 in the opening round of the NCAA Division I men's basketball tournament Friday night in Detroit.
Photo courtesy of Bucknell Athletics
Read more about the game here.
CAMERON COUNTY PROUD OF SESTINA
Sestina got a ton of support from his hometown going into the game with elementary students from the school district wishing him luck via Twitter.
@NateSestina23 "swishing" you the best from all you Little Red Raider Fans! We are so proud of you! ❤ pic.twitter.com/lcEtDdZt2O

— Heather Bauer (@hjb1123) March 15, 2018
Special thanks to Michael Bauer for letting us know about the well-wishers from Emporium.