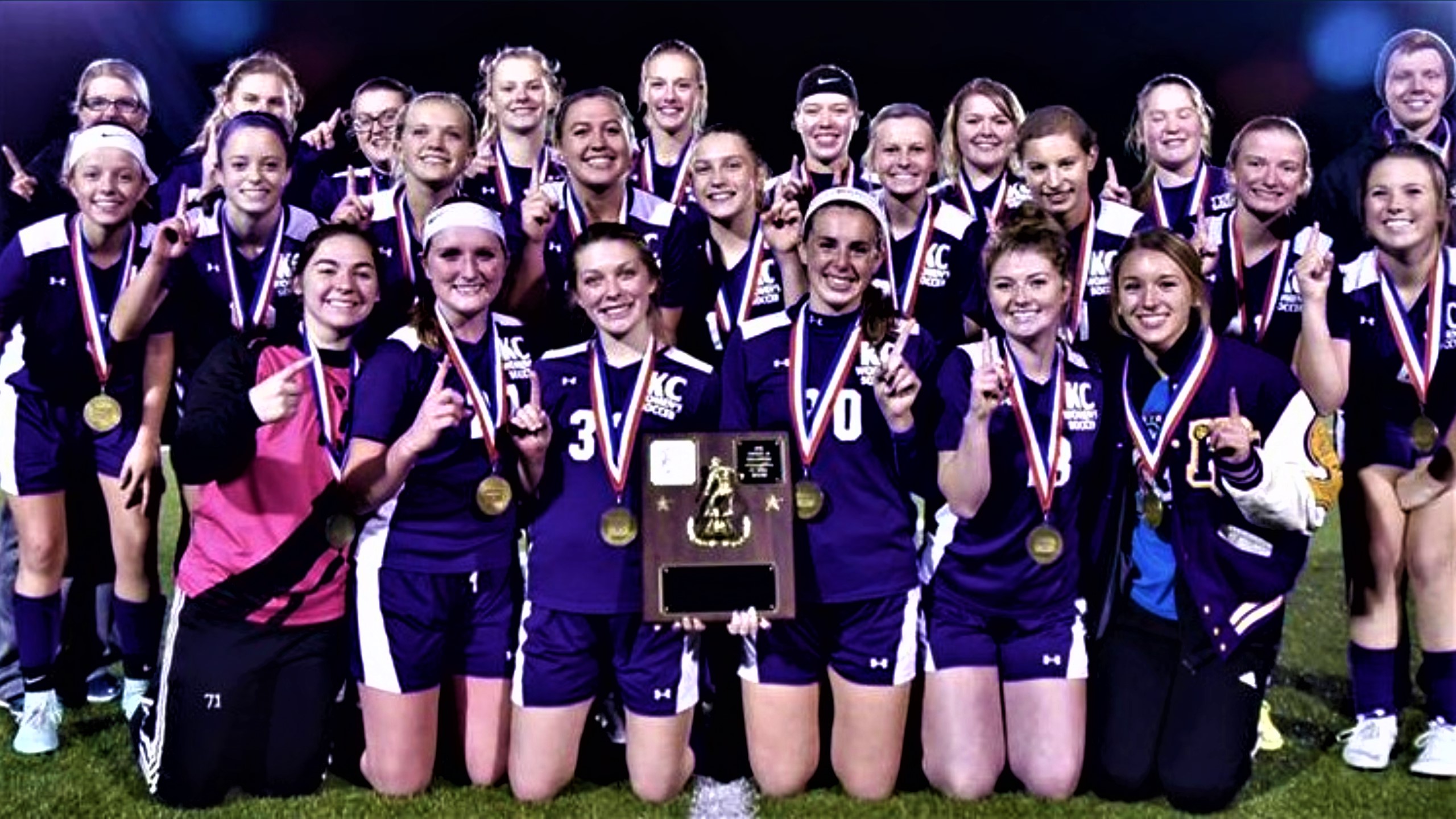 CLARION, Pa. – Seven in a row.
(Photo by Howie Dittman)
Karns City girls' soccer won its seventh straight District 9 title and its third in a row in Class 2A with a 1-0 win over Brookville Tuesday at Clarion University's Memorial Stadium. It was the Lady Gremlins 21st D9 title in the past 24 seasons.
"It comes from the work ethic of these girls," Karns City head coach Tracey Dailey said. "They put in so much time and effort on and off the field during the season. They are all committed to this team and to this sport. They work hard. We are very excited to bring home another District 9 (title)."
The lone goal of the game came midway through the 23rd minute when freshman Olivia Rumbaugh scored off a feed from Maura King after a play that started with a Karns City throw-in from the near sideline.
"It means a lot," Rumbaugh said. "We put in a lot of teamwork. To be able to score that goal is great."
Rumbaugh said the game plan on the goal was pretty simple.
"From what I saw, it just came in from the center, and we just tried to get it into the back of the net," Rumbaugh said. "Maura King got it in. That is what we look for."
Watch more of Rumbaugh's thoughts on the victory.
The fact Rumbaugh, as a freshman, was the hero, didn't surprise her coach.
"I've coached Liv way back," Dailey said. "She was on my travel team, so I've had Liv five or six years. I knew coming in her freshman year she was going to be a playmaker, she was hopefully going to score some goals for us. I couldn't ask Liv to work harder. She has done everything we've asked and then even some. Her stepping up this whole season is actually something I anticipated her doing. She is a great player, a great kid. She brings so much to this team, and I really enjoy getting the opportunity to coach Liv."
In addition, the fact the winning goal came from a freshman was fitting in a season that saw the Lady Gremlins roster populated by nine freshmen compared to just eight sophomores and juniors combined and six seniors.
"This year, these freshmen coming in, the upperclassmen took them with open arms," Dailey said. "We have some unbelievable relationships with this group, and the freshmen have felt welcome from the get-go."
Watch Dailey's complete thoughts on the victory.
Karns City will take on the second-place team out of District 10, either Villa Maria or Mercyhurst Prep, in the opening round of the PIAA Tournament, Tuesday, Nov. 6.