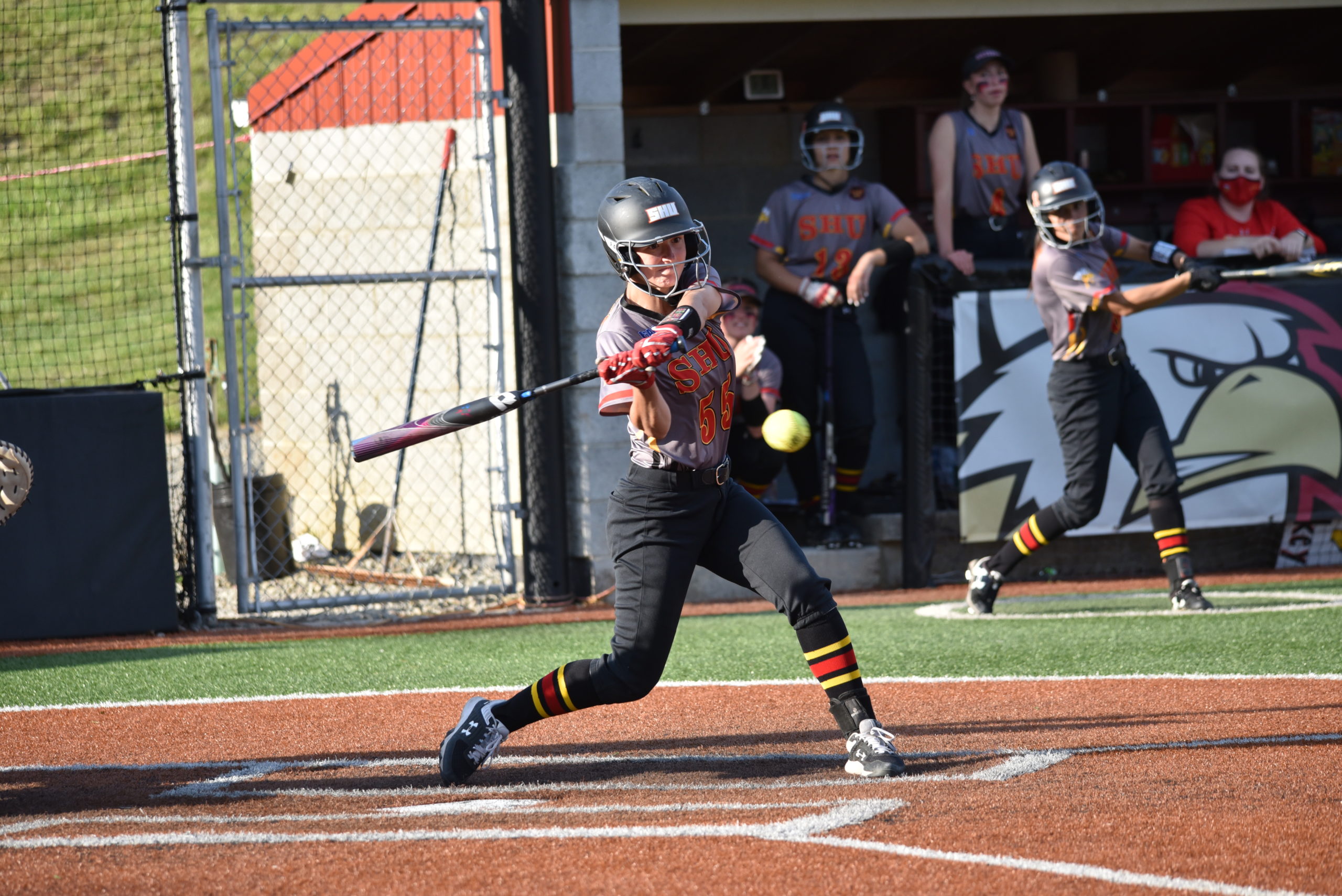 GREENSBURG, Pa. (EY/D9) – From the age of four, baseball and softball have remained the sports DuBois Central Catholic alum, Shayleigh Gulvas, has remained the most excited about.
(Photos courtesy of Dymphena Clark from Seton Hill Athletics)
Whether it was with DuBois Little League softball teams, DuBois Xtreme travel softball, or as a DuBois Central Catholic Cardinal, Gulvas always performed well, and it has led her to the collegiate level.
"I started in tee-ball at four, and I credit my dad for playing ball with me when I was little. It helped me to love the game," Gulvas said.
From there, she continued playing as a part of one of the state's best Little League systems in DuBois, a system that continues to produce collegiate-level talent.
When asked why she thinks this is, Gulvas said, "They make it fun to do for the kids. It helped to give me a lot of great experience and build great friendships, and it has become a long-standing tradition."
After her days playing Little League softball, she had the privilege of playing for one of the top softball programs in the state for four years of high school. As a junior, she was a part of a Cardinals team that advanced to the state title game in her junior season. In 2020, Gulvas believed that the 2020 DCC squad had what it took to come away with gold, but that season was canceled because of COVID-19.
"With the experience that we had, the returners coming back, and good freshmen coming in, we were all devastated," Gulvas said. "We all knew that this was going to be the year. I remember the two-week break in March and feeling OK about things, but after a few days, it set in that it was not looking good. After we got the news, I just remember a few days crying in my room because the sport I loved the most was taken from me in my last year of high school."
Despite this, Gulvas already had an accomplished softball career that included a D9 Rookie of the Year Award, an AML All Star award for second base and twice at shortstop, two D9 titles, a selection to the Tri-County All-Star team twice, a selection to the All Decade Team for DCC softball, two Sunny 106 Athlete of the Week awards, more than 100 hits in three high school seasons, and a distinction as the PA Prep Top Shortstop in PA in 2020.
There was little surprise that she had already spoken to a few college programs prior to her senior year of high school, but there may have been a surprise that she chose Seton Hill at first. With two good friends (Jordy Frank and Ashley Wruble) playing softball at St. Francis, and her sister, Lauresa Gulvas, being the assistant softball coach at Penn State DuBois, the Griffins may have seemed to come out of nowhere to land the services of Gulvas.
"Penn State DuBois has a great program, and Saint Francis had the Division I appeal and some of my former teammates on the team, but I liked Seton Hill because of the small campus, the far enough, but close enough distance to home, and I really felt most comfortable playing at the Division II level," Gulvas said.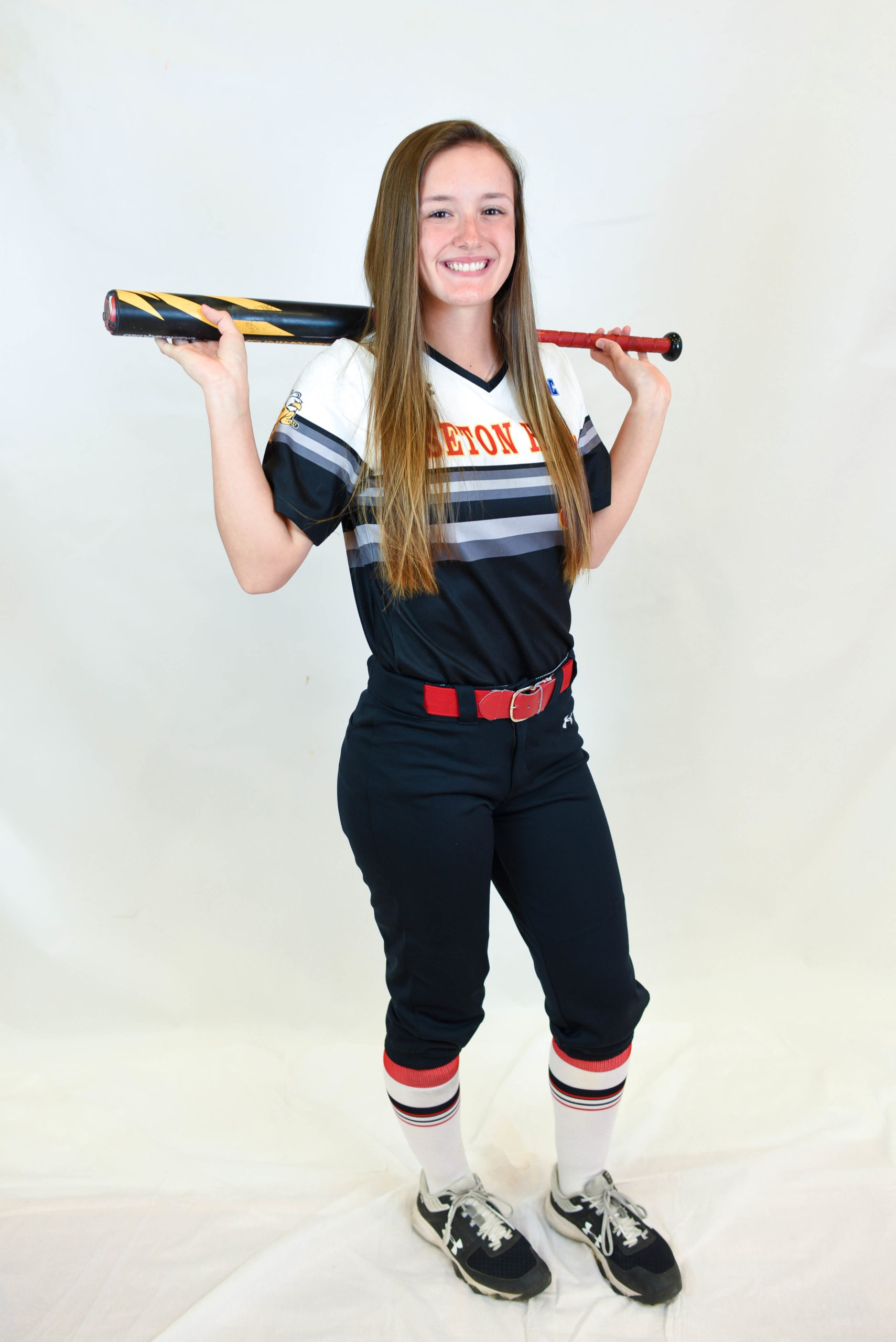 Gulvas may be a great example to athletes that it is not always Division I or bust; they must do what works for them regardless of if it means to play for a program at just one lower level. As for the transition from high school to college, she has proven the Division II game was a great overall fit for her abilities.
In her first collegiate season, she hit .300 while adjusting to a new role that included designated hitting, pinch running, and even some spot starts. Her first season was one that featured a veteran-heavy Griffins team that advanced to the Pennsylvania State Athletic Conference championship game after the program won the PSAC West Championship in May.
"It was challenging to start my career during COVID, a quarantine period, and also an ankle injury, but it was a great experience and I worked hard for what time I got," Gulvas said. "We had a great team last year, and I am looking forward to seeing how we do this season. We have been working really hard to make this season worth it."
Gulvas is likely in line for more playing time as an infielder and thinks second base could be a position that she has some playing time at in her sophomore campaign. It is a spot that Seton Hill has played her at in both practice and in fall ball action, and is a position she has familiarity with dating back to high school.
In the classroom, Gulvas is majoring in psychology and hopes to have a career as a mental health counselor.
"I enjoy being that outlet and resource for people," she said. "I also have an interest in therapy, but I am still trying to figure out my exact path."
To become the person and student-athlete she is today, it has taken a collection of people, including her father Ed and mother Sueann.
"My parents and my dad in softball have really built me into who I am today," Gulvas said. "My dad would always get me to go hit, go to weight lifting at the school after I graduated, and always pushed me to get better every day. He has really built me into the player I am today."
Gulvas also expressed sincere gratitude to Cardinals' softball coach George Heigel, who has helped her and many other young women become better softball players during his time as head coach.
"He helps us do the little things and the extra things that help make our program what it is," she said. "I think that helps us to be the program we are."