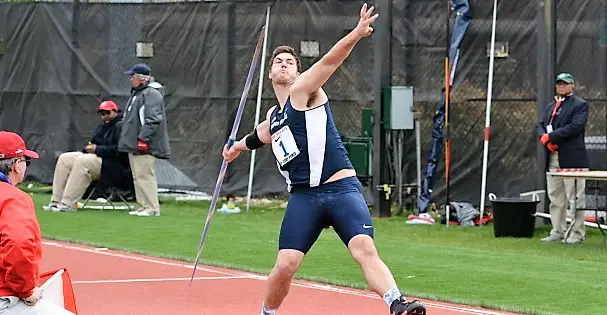 EUGENE, Ore. — Penn State senior and Johnsonburg native Michael Shuey finished off his collegiate career with an All-American performance at Wednesday night's NCAA Division I Track and Field Championships, placing third in the javelin.
Shuey extended his own school record by seven inches with his best throw of 250 feet, 9 inches. He's the first Nittany Lion All-American performer in the event since Carl Wolter was seventh in 1998.
Shuey's senior teammate and fellow District 9 native Ryan Kerr of Brookville made the finals and just missed medaling with a ninth-place finish. He threw a personal-best of 232 feet to earn a trip to the finals but scratched on all three of his attempts. His ninth earned Second Team All-American honors.
It was the second trip to nationals for Shuey, who was 24th in 2013 to earn honorable mention All-America status. Kerr was making his first trip to nationals.
Shuey and Kerr dueled during their D9 days as Kerr won district Class AA titles in 2010 and 2012 with Shuey finishing second those years. Shuey won the district title in 2011 with Kerr finishing second. At states, Shuey won the Class AA title in 2012 with Kerr finishing third. Both medaled in 2011 as well with Kerr and Shuey finishing sixth and seventh respectively. Shuey and Kerr were just out of medal finishes in 2010 at 9th and 13th.