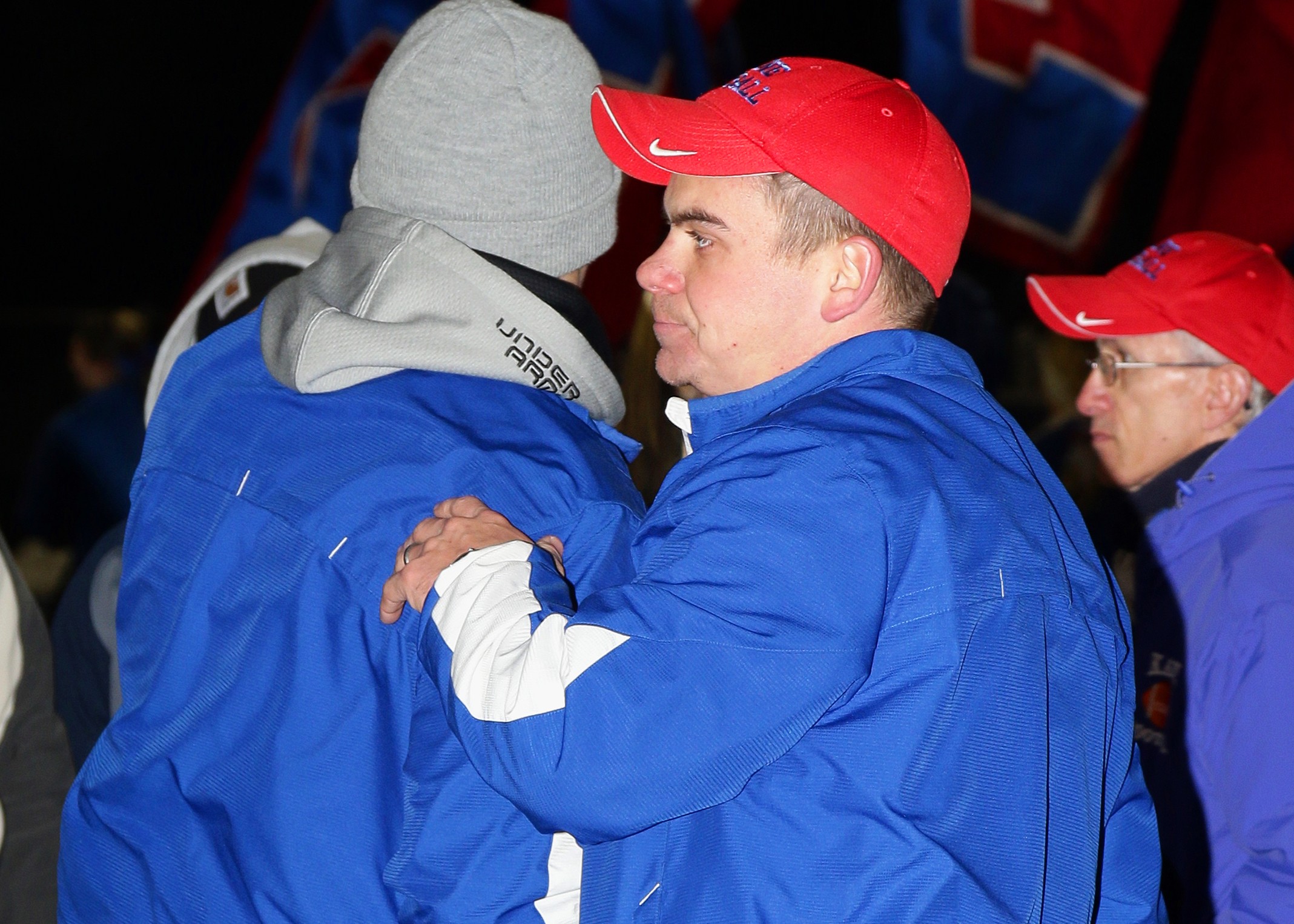 KANE, Pa. – After six years, 63 wins, six District 9 title game appearances and three District 9 championships, Kane head football coach Todd Silfies stepped down Tuesday.
(Photo by Paul Burdick. Check out more of Burdick's work here)
"I met with our young men today to let them know that I am stepping down as the head football coach at Kane High School," Silfies, who is a teacher at Kane, wrote in a message he posted on Twitter (he also reached out directly to D9Sports.com to us know of his decision). "While I'm confident it was the most difficult decision of my life, I'm also confident it is the best decision for myself and my family at this time."
Silfies and his wife at their third child in the week leading up to Kane's 28-21 loss to Clarion in the District 9 Class 2A title game. It was the Wolves sixth straight D9 title game appearance under Silfies who guided the Wolves to District 9 Class 2A runner-up finishes in the old four-class system in 2012 and 2013 and then led the Wolves to District 9 titles in Class 1A under the four-class system in 2014 and 2015 before winning the 2A title in the new six-classification system in 2016. Overall, Silfies' team won 84 percent of their games (63-12) and the loss to Clarion in the D9 title game in November broke a 39-game win streak for the Wolves vs. District 9 opponents. His 2016 team advanced to the PIAA Class 2A quarterfinals, the second farthest a Kane team has ever reached.
"Thank you to my assistant coaches and their families for their incomparable commitment and sacrifice," Silfies wrote. "To all the players, thank you for giving me the opportunity to coach you and for loving what it takes to be great. Most of all, thank you for the memories."
Silfies, who said he doesn't want to make a bigger deal out of him leaving coaching than is already being made, also thanked the loyal Kane fans who he said made Paul R. Miller Stadium feel like the Fourth of July every Friday night.
"Thank you for traveling by our side to make us feel at home on the road," Silfies wrote. "While I will miss Friday nights in The Den, I will miss Wednesday afternoons with the blackshirts even more."
Silfies was named the D9Sports.com District 9 Coach of the Year in 2015 when he led Kane to a 12-1 overall record and its second straight District 9 Class 1A title despite having to replace seven offensive and six defensive starters from the 2014 title game including his starting quarterback and both starting running backs.
Incredibly, six of Silfies' 12 losses as a head coach came in postseason play – three in D9 title games and three in PIAA playoffs games.