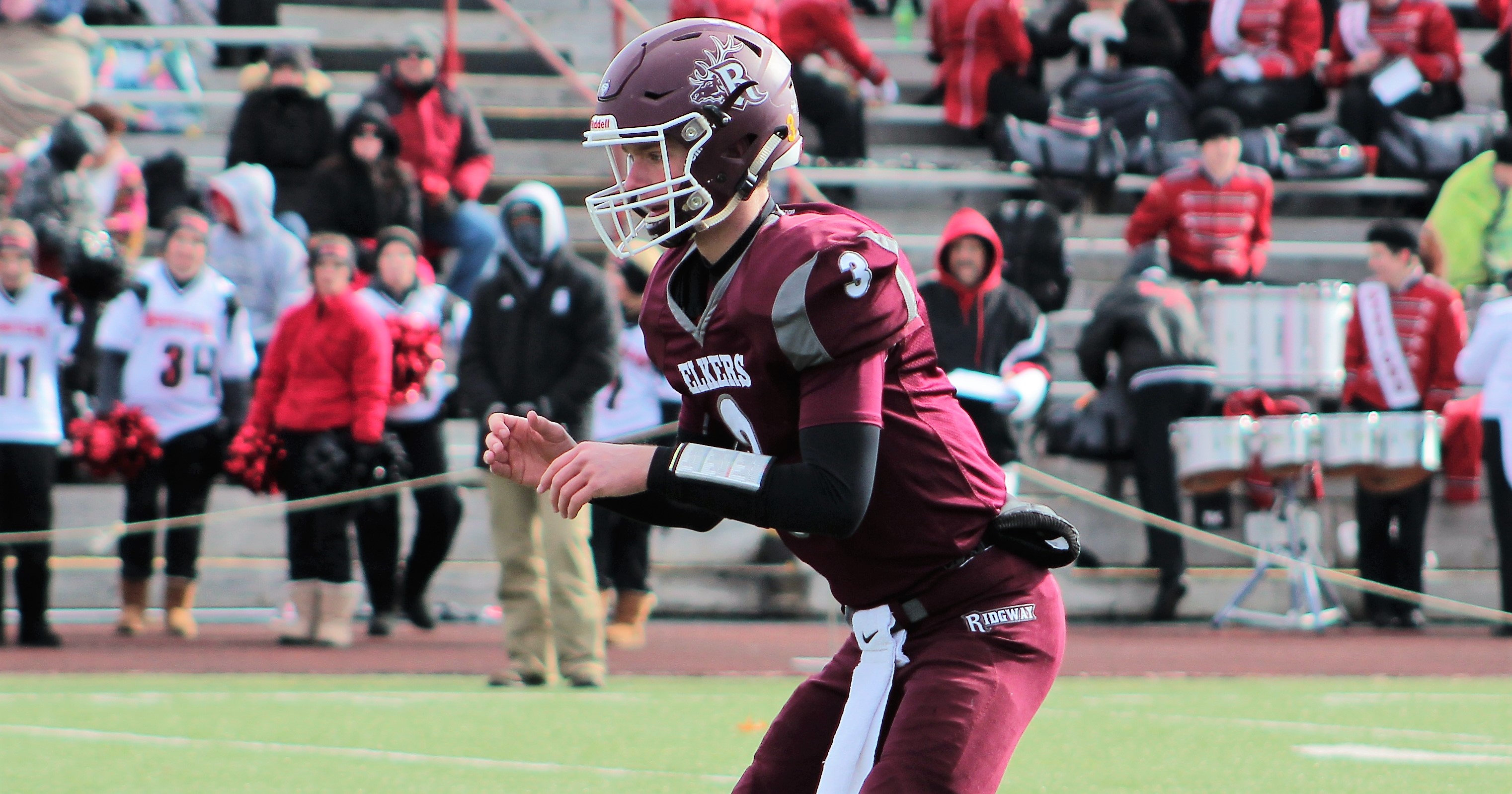 BROOKVILLE, Pa. – The sites for games involving the five remaining District 9 football teams were released Sunday.
(Photo by Jared Bakaysa of JB Graphics. See more of Bakaysa's work here)
PIAA Class 4A Bracket • D9 Class 2A Bracket • D9 Class 1A Bracket
In the PIAA Class 4A first round, unbeaten Clearfield gets its biggest test of the year when it takes on two-time defending champion Erie Cathedral Prep at 7 p.m. Friday, Nov. 16, at Clarion University's Memorial Stadium. Prep has been to three straight PIAA title games ending as runners-up in 2015 in the old Class 3A.
The other two games being played are District 9 championship games.
In Class 1A, Smethport and Coudersport will both try to end long championship droughts when they beat at 7 p.m. Friday, Nov. 16, at Bradford's Parkway Field. Smethport hasn't won a title since 1998, while Coudersport's last championship came in 2006.
The Class 2A championship game between Ridgway and Brockway will be at 7 p.m. Friday, Nov. 16, at DuBois' Mansell Stadium. Ridgway is looking for its third straight D9 title but its first in 2A after winning 1A titles in 2016 and 2017, while Brockway is searching for its first title since 2010.