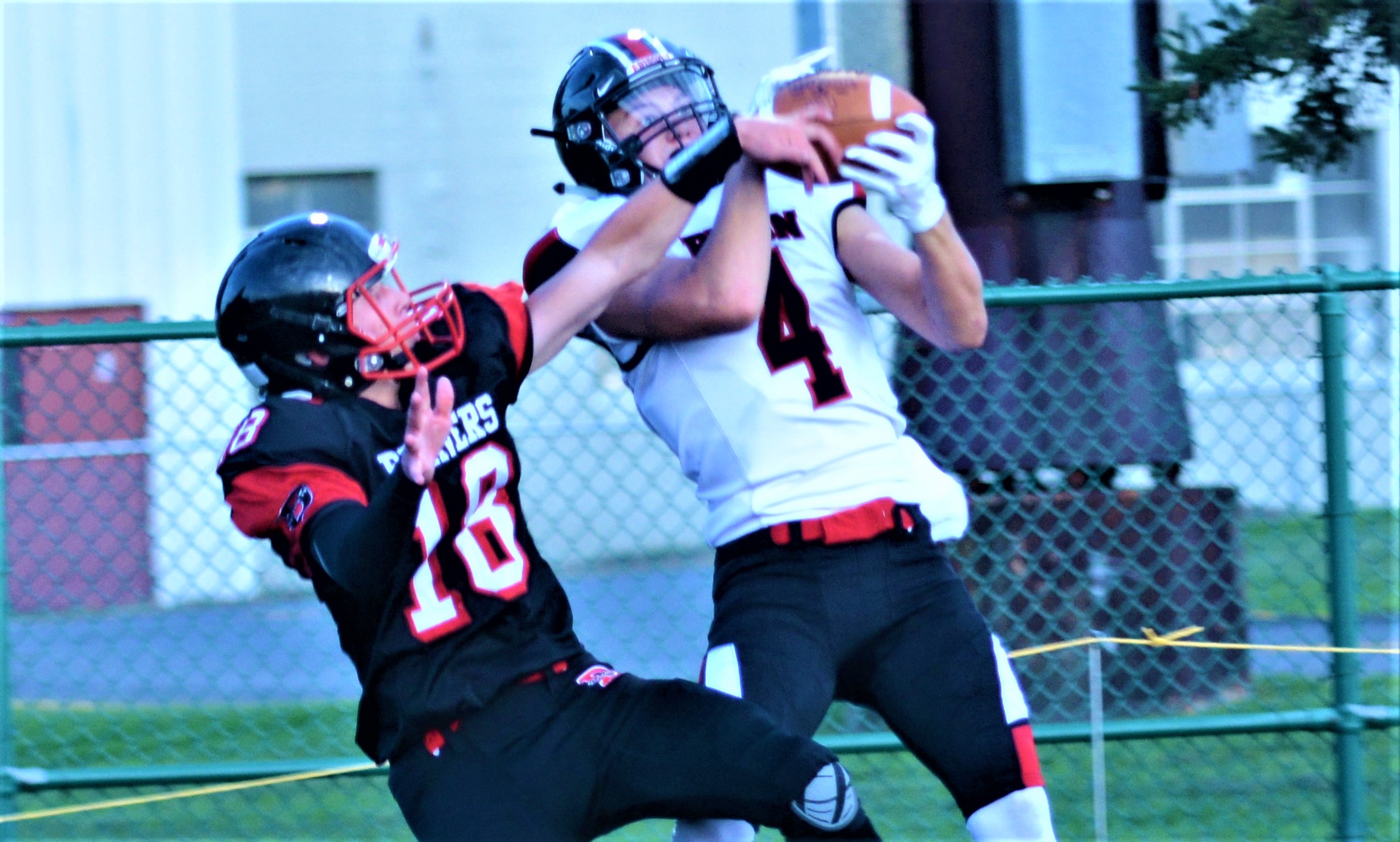 HYDE, Pa. – Led by dual first-team selection Jake Lezzer, six Clearfield football players earned nine spots on the Mountain League All-Conference teams including six spots on the first team.
(Photo of Clearfield's Jake Lezzer. Photo by Logan Cramer III)
Despite suffering a season-ending knee injury, Lezzer was a first-team selection at both wide receiver and defensive back. He was joined on the first-team offense by guard Quentin Bloom, running back Brett Zattoni and kicker Zach Hess while being joined on the first-team defense by linebacker Nick Domico.
Hess and Domico both earned a pair of All-Conference honors with Hess also earning second-team punting accolades and Domico being named a second-team tight end.
They were joined on the second team by center Alan Myers.
The full Mountain League All-Conference team can be viewed at PAFootballnews.com.