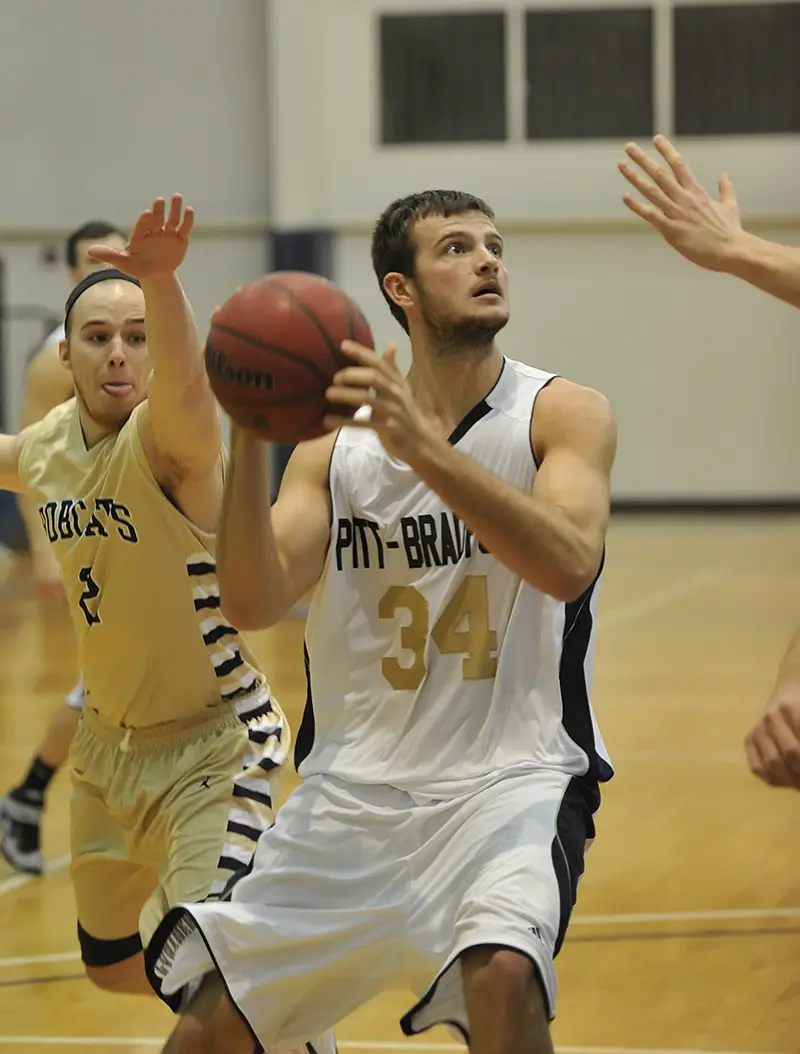 By Chris Rossetti
PITTSBURGH, Pa. – Living a dream.
That's how Smethport graduate Zach Smith described the feeling when he found out he had made the University of Pittsburgh basketball team as a walk-on. That would be THE University of Pittsburgh, the one that plays in the Atlantic Coast Conference.
"It means a lot," Smith, who played the last two years at NCAA Division III Pitt-Bradford. "I always dreamed of playing Division I basketball. It's a dream come true. It's awesome actually."
Smith was a fantastic player at Smethport leading the Hubbers to heights never reached before in school history including the school's first District 9 title (Class AA) in 2012 and a berth in the PIAA Class A quarterfinals in 2013. He finished his career with a school record 1,628 career points.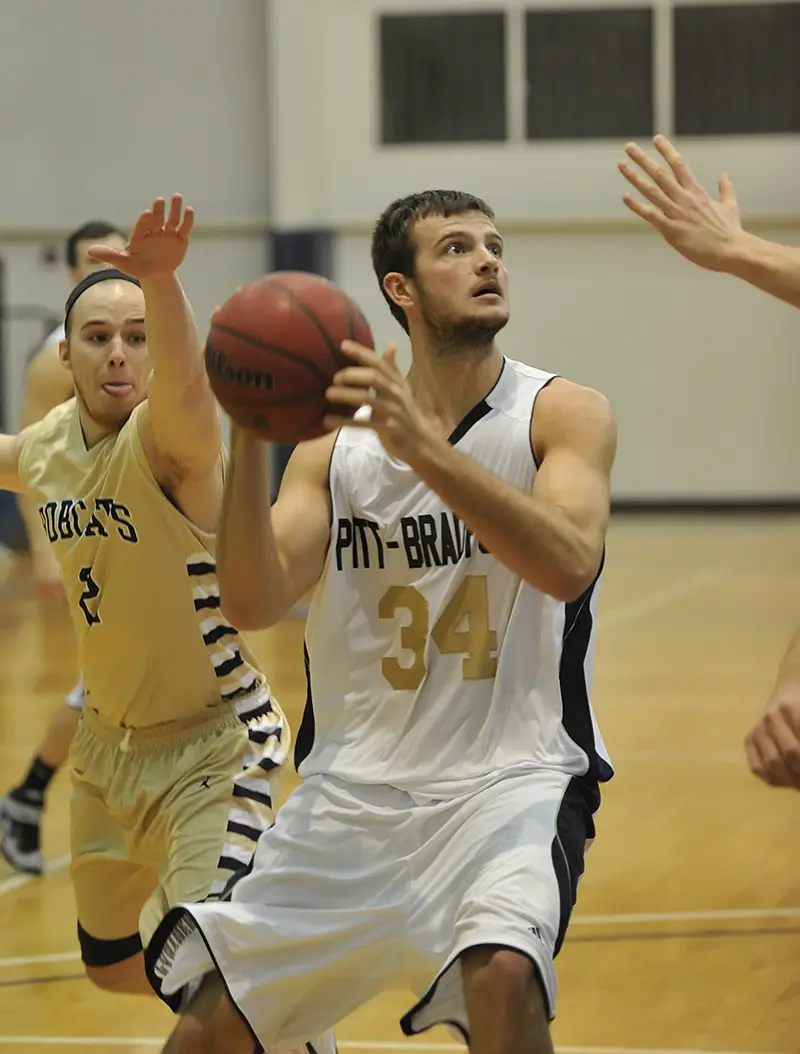 Like many great District 9 basketball players, Smith had small-college options and chose to stay close to home going to play at Pitt-Bradford.
And Smith had a productive two years for UPB helping the Panthers to back-to-back 15-win season while scoring 496 points and grabbing 264 rebounds in two seasons. Last year, he averaged a team-best 6.4 rpg while finishing third on the team at 11.5 ppg to help UPB go 15-11.
But it looked like the 2014-15 season would be the last for Smith, because his major, Civil Engineering, required that he transfer to Pitt's main campus in Pittsburgh. Considering the basketball team at the main campus has consistently been one of the best program in the country over the last decade, there was probably little thought that Smith, a kid from a high school know more for football than basketball and then a tiny Division III college, would get to see his name in lights at the Peterson Event Center against the likes of Duke and North Carolina.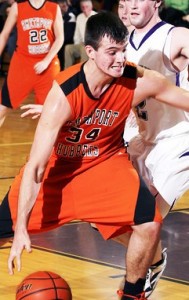 But there was one person who thought Smith might be able to do it, his head coach at Pitt-Bradford, Britt Moore.
"After the end of last season, coach said something to me about doing it," Smith said. "Like I said, it's always been a dream of mine, so I was like, why not? Coach started contacting people for me, and then I talked to some people over the summer and they gave me a shot."
According to Moore, he contacted one of Pitt's coaches via e-mail.
"I told him I had guy who was interested in walking on," Moore said. "They let us know they had one, maybe two, spots for walk-ons, and they asked for some film on him. I was able to send them one or two of our games. I give them credit. They did their due diligences as you would expect. They said Zach looked like he was a big part of what we did and asked me how I thought he would fit with them. I knew he could be an asset to them at some level. He can really shoot and handle the ball. The speed and the strength will be the biggest adjustment for him. But I think if they get him into their weight program and their speed program, he can get better. So after that they wanted him to go down and meet with Coach Dixon (Pitt head coach Jamie Dixon) and the rest of the staff. I think when he walked into their office and they saw his size 17 shoes and that he was a big kid (6-foot-4), that's when they committed to him right away.  It happened pretty quickly.
"I'm very proud of him. I wouldn't have taken the time to reach out and done all the back work if it wasn't someone like Zach. I knew his academics would be fine, and I really thought he could help them basketball wise because of his size. If you can bring someone to them who can help in terms of scout and prep, they are going to like that. I feel his offensive skills can help. He is a bigger, stronger kid than most walk-ons."
Dixon pointed to both Smith's academics and size as reason he is part of the team.
"First off, he is a really good student," Dixon said. "He was a 3.8 student at Pitt-Bradford, and we are excited to get somebody from our sister campus. "He has good size. He has a 6-foot-8 wing span and size 17 shoes, so he has some physical attributes we haven't seen from a walk-in in some ways. He shoots it real well, and he is a really great kid. And he has toughness. He is a logger in the offseason, so has has to have some toughness. He does some dirty work, and he is a hard worker. We look forward to having him as a part of our program."
Because of NCAA transfer rules, Smith will have to sit out this season. But Dixon believes he will stay play an important role.
"(His exact) role still remains to be seen," Dixon said. "He will give us another body in practice this year, and we will see how he develops. But he is shooting the ball well."   
Smith believes redshirting this season could be very beneficial to him.
"It's a whole different world (at Division I)," Smith said. "To get a year to maybe compete and get use to the game speed will be beneficial. The speed of the game is so much quicker. It's quicker each level you go up. Going from high school to Division III and now to Division I, an open shot is not as open. A bad pass is always stolen. You have to adjust. You don't have the time you had in high school."
Smith believes that his ability to walk-on to the Pitt basketball team coupled with Cameron County's Nate Sestina going to Bucknell, another Division I program, shows just how good District 9 basketball has been lately.    
"This is great for District 9," Smith said. "The past decade, there have been some great players – Jesse Bosnik (Elk County Catholic), the Grumleys (Johnsonburg's Calvin and Cameron). Some of them could have played at this level but were such great athletes in other sports they played those sports at a high level. When you look at Nate Sestina going from Cameron County to Bucknell, you just don't see a kid from a tiny conference like the North Tier get that kind of look."