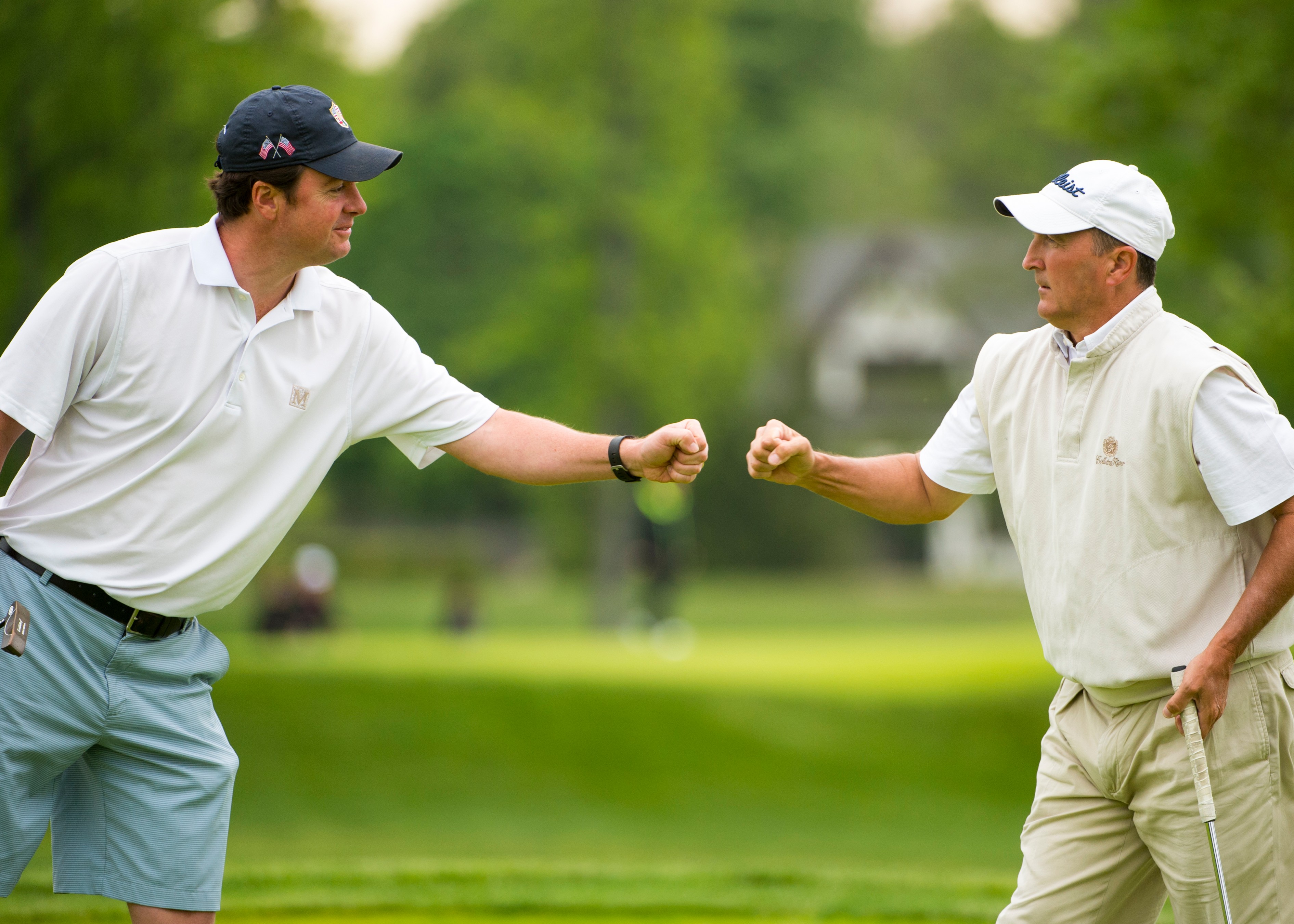 MAMARONECK, N.Y.  – Defending champions Nathan Smith and Todd White continued to play well at the U.S. Amateur Four-Ball Tournament at Winged Foot Golf Club in Mamaroneck, N.Y. Monday defeating Matthew Finger and Michael Korcuba 6 and 5 in match play to advance to the Round of 16 Tuesday.
Smith and White need just 13 holes to down Finger and Korcuba, who won the first hole,a par 4, 4-5.
But Smith and White tied the match by taking hole No. 2 on the East Course, also a Par 4, 4-5 and then won holes No. 4, No. 5, No. 8, No. 9, No. 11 and No. 12 to take a commanding lead. The duos then tied hole No. 13, a Par 3, 3-all, to give the match to Smith and White.
Smith and White will now face Drew Allenspach and Matthew Van Zandt in the Round of 16 Tuesday with a tee time of 8:12 a.m.
Allenspach and Van Zandt defeated Tom Hart and Jonathan Marscio, 5 and 4, Monday.
In four-ball play, each team of two golfers plays their own ball with the best score on each hole counting as the team score.