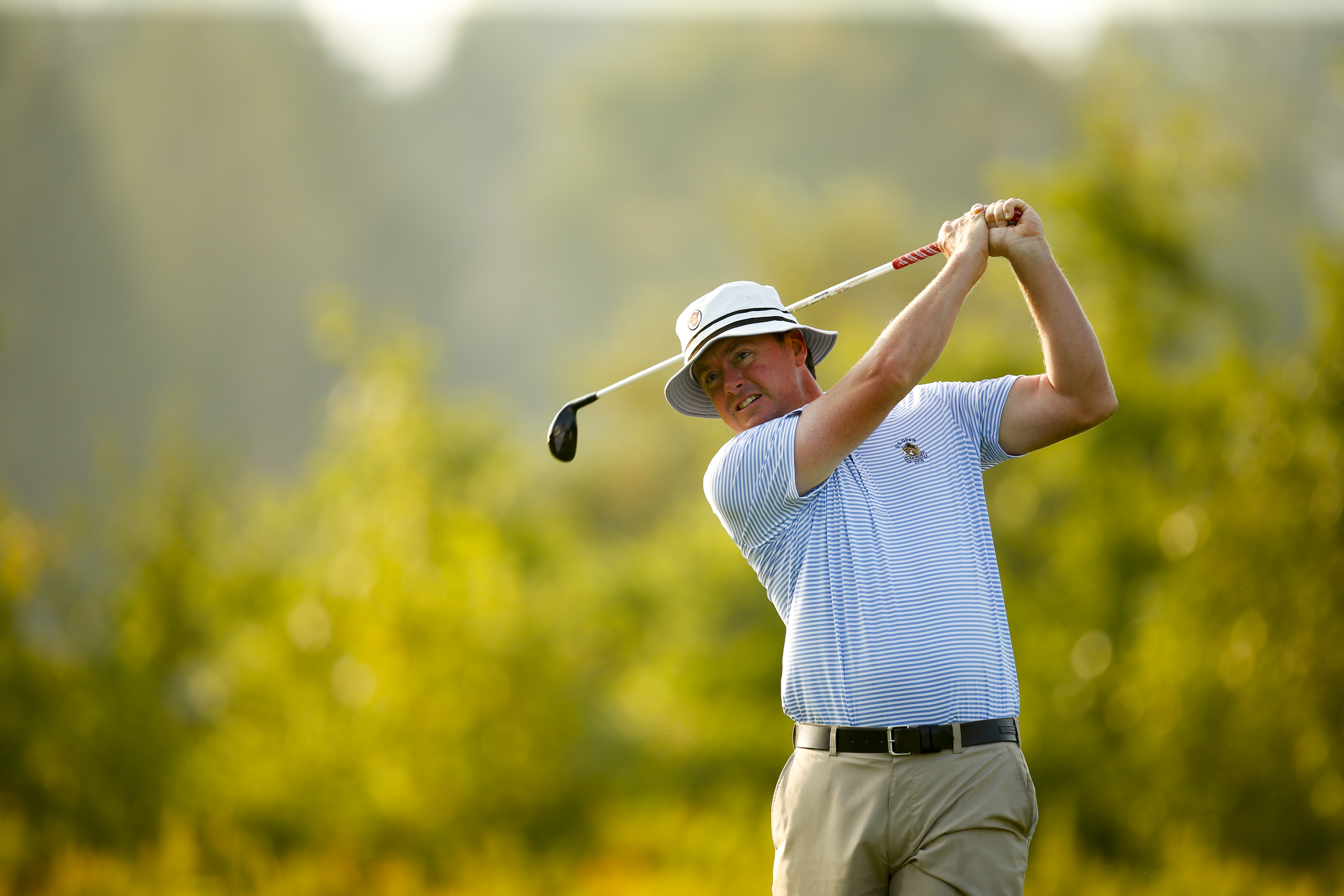 ELVERSON, Pa. – Brookville native Nathan Smith is in trouble after Day One of the U.S. Mid-Amateur Saturday at Stonewall.
( Cover Photo: Nathan Smith during first round of stroke play at the 2016 U.S. Mid-Amateur at Stonewall in Elverson, Pa. on Saturday, Sept. 10, 2016. (Copyright USGA/Chris Keane). Photo courtesy of the USGA.)
Smith, who owns a record four Mid-Amateur titles, needed two late birdies to register a 6-over 76 on the North Course. He is three shots off the cut of 73 going into the second and final day of stroke play Sunday.