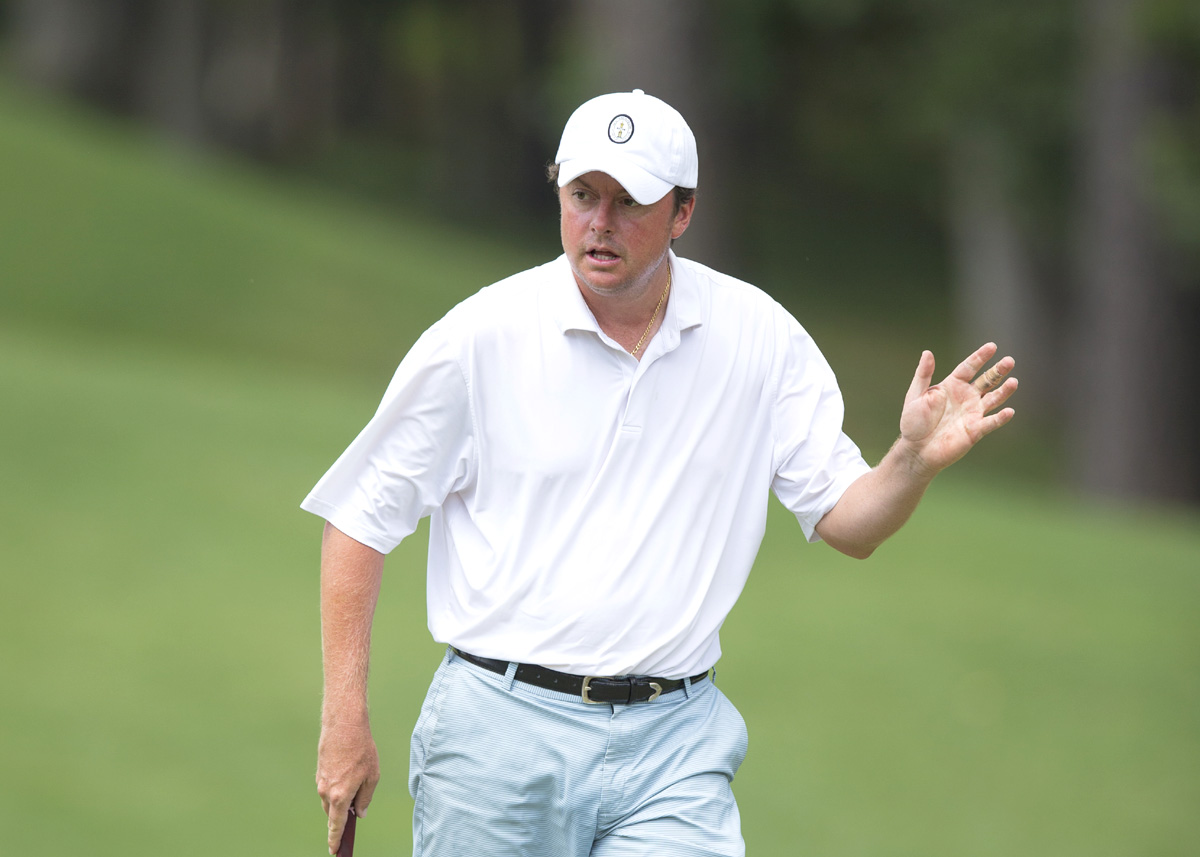 JOHNS CREEK, Ga. — Brookville's Nathan Smith put in some overtime work Thursday at the U.S. Amateur Championship at Atlanta Athletic Club and was rewarded with two big wins and a berth in Friday's quarterfinal round.
By far the oldest quarterfinalist in the field of the USGA event dominated by college-aged golfers at 36 years old — the average age of the other seven is an even 20 years old with nobody older than 22 — Smith tees off Friday at 11 a.m. against 19-year-old Frederick Wedel, a rising junior at Pepperdine University who turns 20 next week.
Friday's winners advance to Saturday's semifinals. The Smith-Wedel winner meets the Cameron Young-Gunn Yang winner at 8 a.m.
Thursday, Smith won two matches to advance as far as he ever has in the U.S. Amateur — he made the round of 16 in 2000 at Baltusrol — starting with a 4-and-3 win over Brandon McIver in the morning round. Then in the round of 16 match against Byron Meth, Smith notched a dramatic 21-hole win.
For a complete story with quotes and more details on Thursday's action, check the USGA site here.