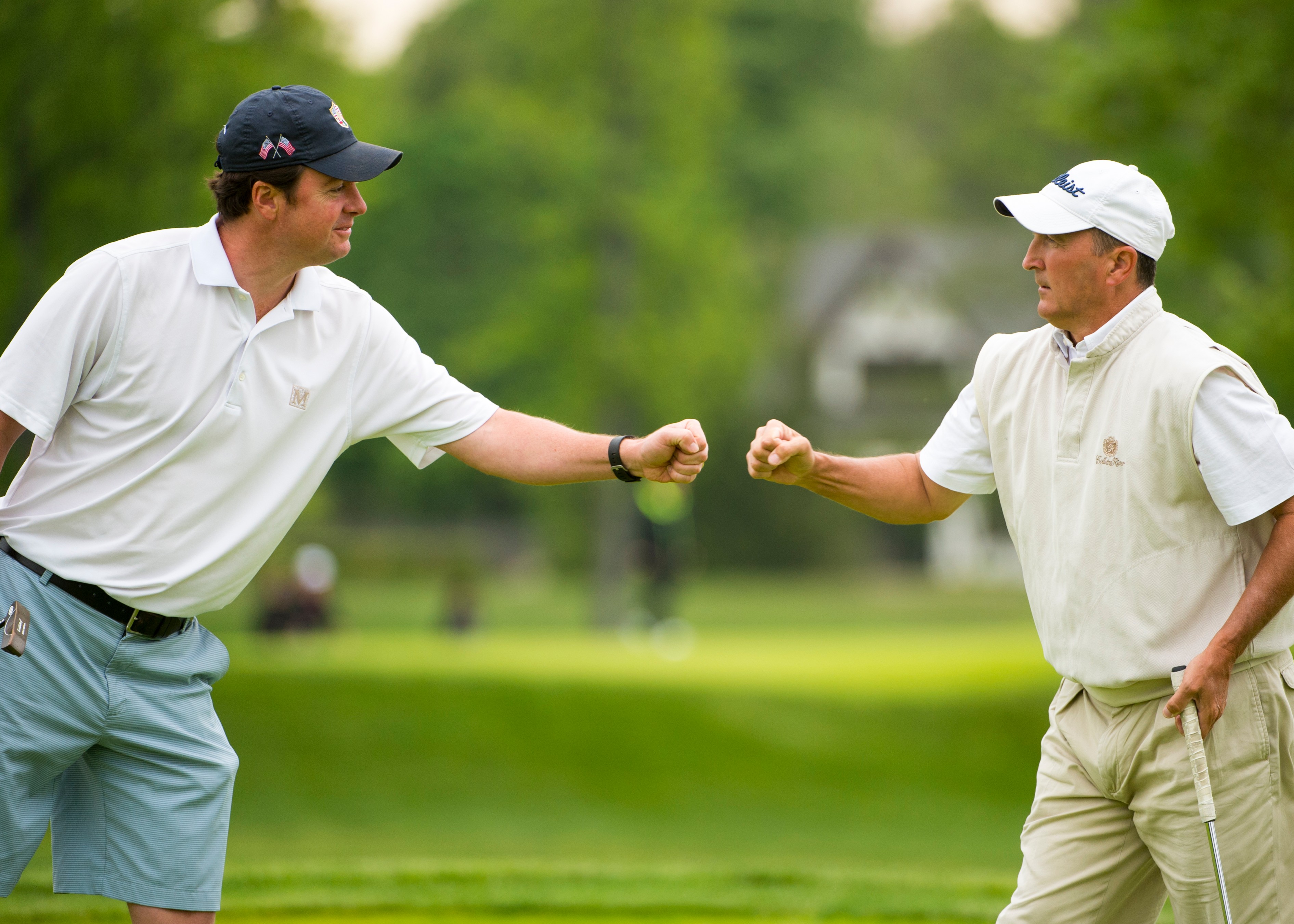 BLOOMFIELD HILLS, Mich. – Shooting a two-day total of 143, Brookville native Nathan Smith missed the cut at the 116th U.S. Amateur at Oakland Hills Country Club North and South in Bloomfield Hills, Mich., Tuesday.
(Cover photo: Nathan Smith, left, fist bumps his partner Todd White, right, on the eighth hole during first round of stroke play of the 2016 U.S. Amateur Four-Ball at Winged Foot Golf Club in Mamaroneck, N.Y. on Saturday, May 21, 2016. (Copyright USGA/Fred Vuich). Photo courtesy of USGA)
Smith missed qualifying for a playoff for the final eight spots in the championship round by a single shot. Twenty-three golfers were tied for the final eight spots with a two-day total of 142. Smith was tied at 143 with 18 other golfers.
The 143 was three-over for the two days. Smith fired one-over par 71 Monday and followed it up going two-over Tuesday. Three bogey's one the back nine hurt Smith, who did birdie the par 3 17th to give himself a chance before paring the 470-yard par 4 18.