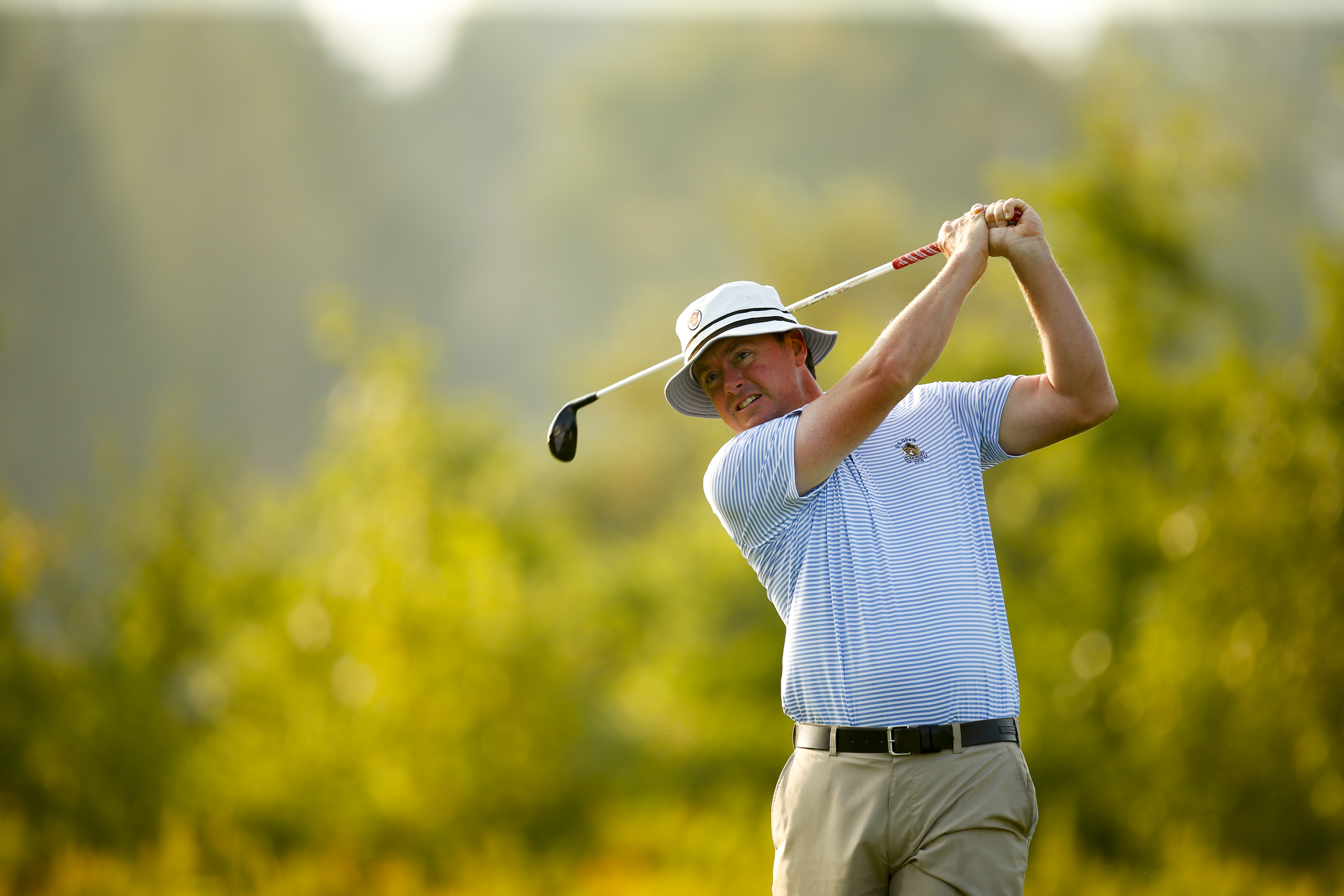 VILLAGE OF PINEHURST, N.C. – Brookville native Nathan Smith and his team, Todd White, qualified for match play at the 2017 U.S. Amateur Four-Ball Championship by tying for ninth during stroke play Sunday at Pinehurst Resort & Country Club in North Carolina..
(Cover photo of Nathan Smith. Photo courtesy of the USGA. (Copyright USGA/Chris Keane)
Smith and White carded first-round 69 on Course No. 2 and followed it up with a 67 on Course No. 8. They birdied their first four holes to start playing Sunday.
"To me, you had to get the course before 7 and 8 [holes]," said Smith on the team's early attack. "It just seemed to get really, crazy tough, especially with the wind."
Smith and White will take on Andrew Medley and Ken Tanigawa at 9:24 a.m. Monday on Course No. 2.