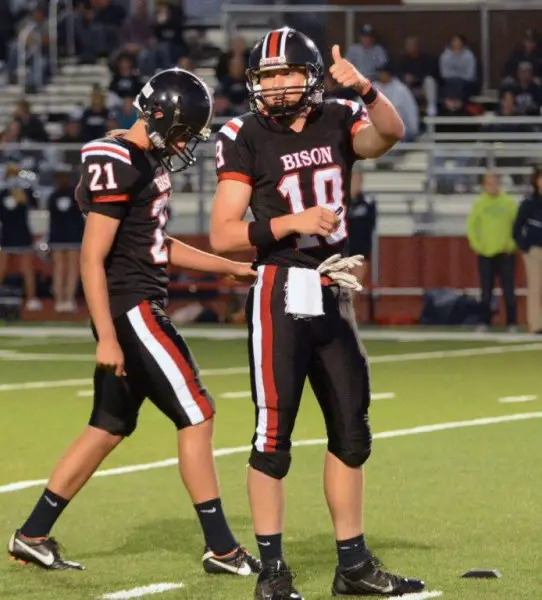 RICHLAND TWP. – Somerset's defense did something to Clearfield that hadn't happened in over a decade, and the result was the Eagles first-ever district title with a 27-0 win in the District 5-6-8-9 Class AAA championship game Friday night at Richland High School.
It marked the first time the Bison had been shutout since Nov. 22, 2002, a span of 142 games.
And Friday night's shutout wasn't a fluke by a Somerset defense that yielded just 57 total yards on the night including 43 on the ground while shutting down Clearfield's 2,000-yard rushing tandem of Erik Sellers and seth Caldwell.
Caldwell led the Bison (9-3) with five carries for 30 yards unofficially and just missed a 1,000-yard season. He needed 36 yards to get to 1,000.
Sellers, meanwhile, was limited to seven yards on 14 carries after entering the game with 1,071.
Jake Heiple outgained Clearfield by himself rushing 21 times for 151 yards and two touchdowns for Somerset (11-1).
Logan Eller added a pair of touchdown runs for the Eagles, including the game's first score on a 1-yard run.
Heiple followed with a pair of 35-yard scores to put Somerset ahead 22-0 at halftime, and Eller added an 11-yard score in the third quarter to set the final score.
NOTES – Clearfield was last shutout by Perry, 61-0, in the final game of the 2002 season … The Bison are 1-2 in D5-6-8-9 title games losing to University Prep in 2012 and beating Somerset 21-6 last year.