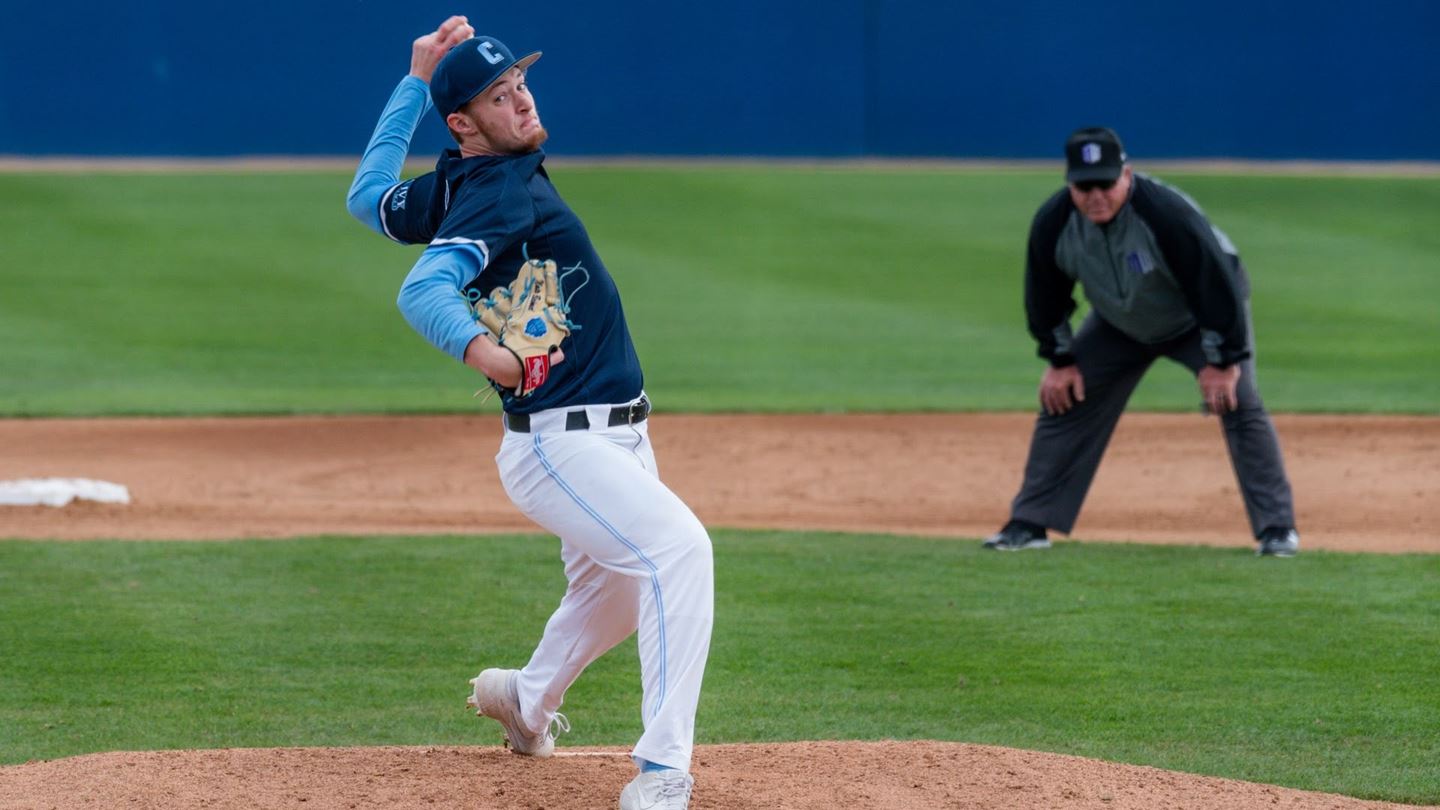 PRINCETON, N.J. – First-year Nate Beimel was named Ivy League Rookie of the Week after earning the victory in Columbia's 3-2 win over Nebraska in game two of a doubleheader.
(Photo courtesy of Columbia Athletics)
The left-hander from St. Marys High School tossed the final four innings in relief, allowing one earned run on five hits to go with two strikeouts in his second career appearance. Beimel induced a key inning-ending double play in the eighth and faced the minimum in the ninth to close the door in the win.
Junior Joshua Solomon and sophomore Will Geerdes were selected to the Ivy League Honor Roll. Solomon hit .286 with two homers and three RBI in the series against the Huskers. Geerdes tossed five shutout frames with six strikeouts before Beimel entered in the nightcap Saturday.
The Lions are back in action on Friday, March 13 when they open up their spring break trip with three games at East Carolina. The opening game is set for a 6:30 p.m. start.