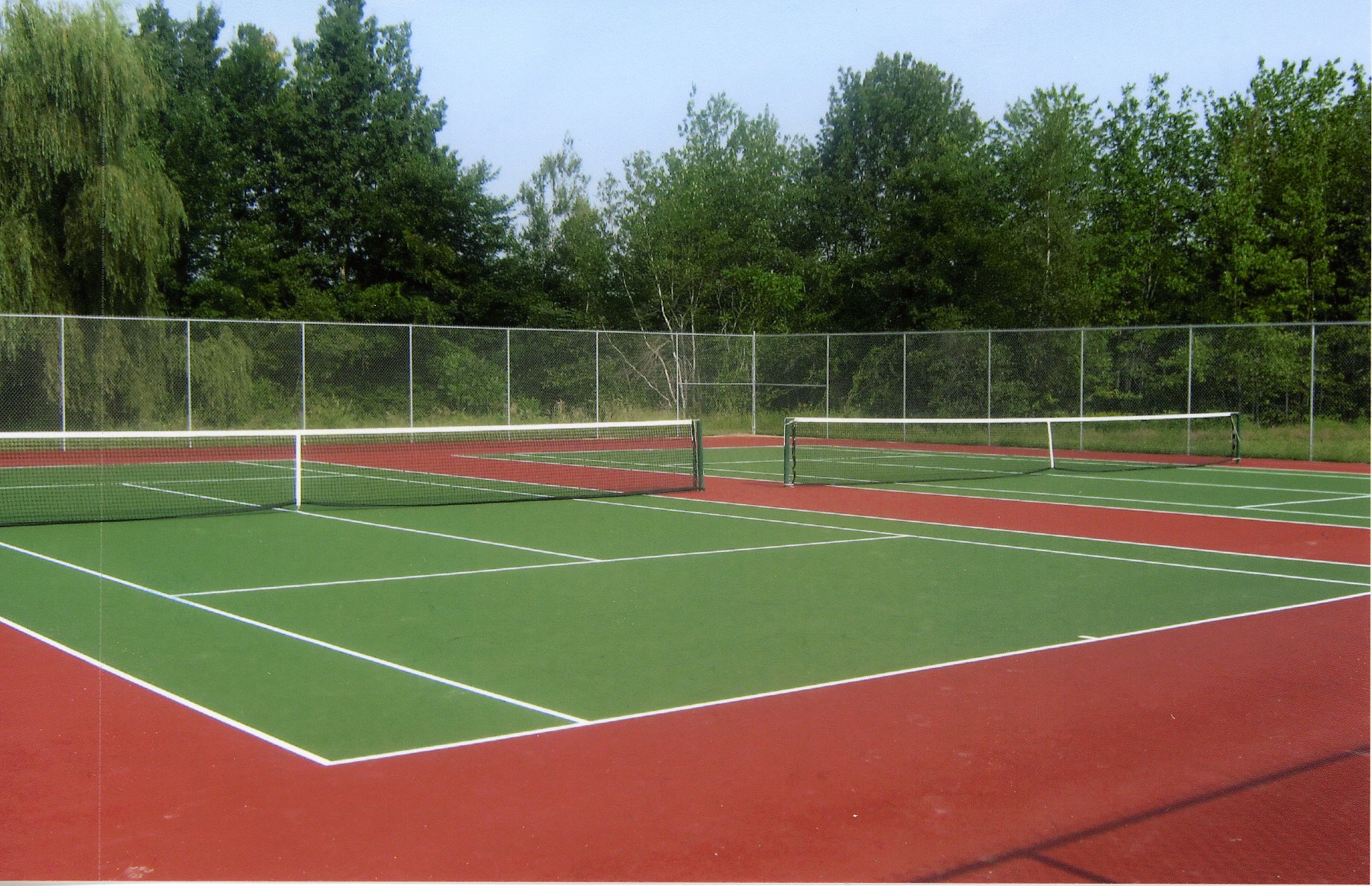 DCC 4, BROCKWAY 3
DCC 4, Brockway 3
Markus Peterson (D) def Tyler Foradori 1-6, 6-3, 10-3
Adam Sabatose (B) def Alex Micknis 3-6, 6-2, 10-7
Anthony Esposito (B) def Kiki Blakley 6-2, 6-1
Liam Barnett (D) def Josh Savada 7-5, 5-7, 10-6
Peterson/Micknis (D) def Foradori/Sabatose 8-1
Esposito/Savada (B) def Cullen Engle/Joey Varischetti 8-1
Jon Prebe/Michael Zaffuto (D) def Brendan Allison/Dakota Guaglianan 8-4
This was a really good win against a quality Brockway team. There were a lot of close matches, we were fortunate to win two of three singles matches that went to tiebreakers.
Markus Peterson really fought hard to win his singles match. Foradori took the first set easily, but Markus regrouped nicely, and made a nice comeback. He and Alex Micknis looked really good at doubles today. They played well together, and really mixed their shots well.
DCC 1-1, next match Wednesday vs. ECC, first match: lost to Punxsy 6-1
Brockway 1-2, next match Thursday at Bradford
ST. MARYS 5, ECC 2
ST. MARY, Pa. – St. Marys beat Elk County Catholic in boys' tennis, 5-2, Tuesday.
Dutch 5 - ECC 2


1 Single = SMA Romain over Tony Pollick (6-0, 6-0)
2 Single = SMA Lion over Charlie Bobby (4-6, 4-6)
3 Single = ECC Ryan Newton over Delessandro (6,3, 6-3)
4 Single = SMA Zeph Woelfel over John Mader (6-1, 6-4)


1 Doubles = SMA Romain/Lion over Pollick/Bobby (8-4)
2 Doubles = SMA Delessandro/Woelfel over Ross Martin/Joe Messineo (8-2)
3 Doubles = ECC Nick Daghir/Sam Gregory over Garret Struble/Cody Shaberl (8-7)


ECC head coach Ben Daghir Comments:


We played hard. We are a young team that is continuing to improve. I really enjoyed
the opportunity for our top singles players to compete against two talented
individuals. Dutch beat us up in the singles matches and that is credit to them and
to their consistency. I was also pleased to see that we could play Dutch in some
other matches so that all players could participate. I know our players are happy
that we still have 2 games this week which gives us a quick opportunity to
potentially bounce back.