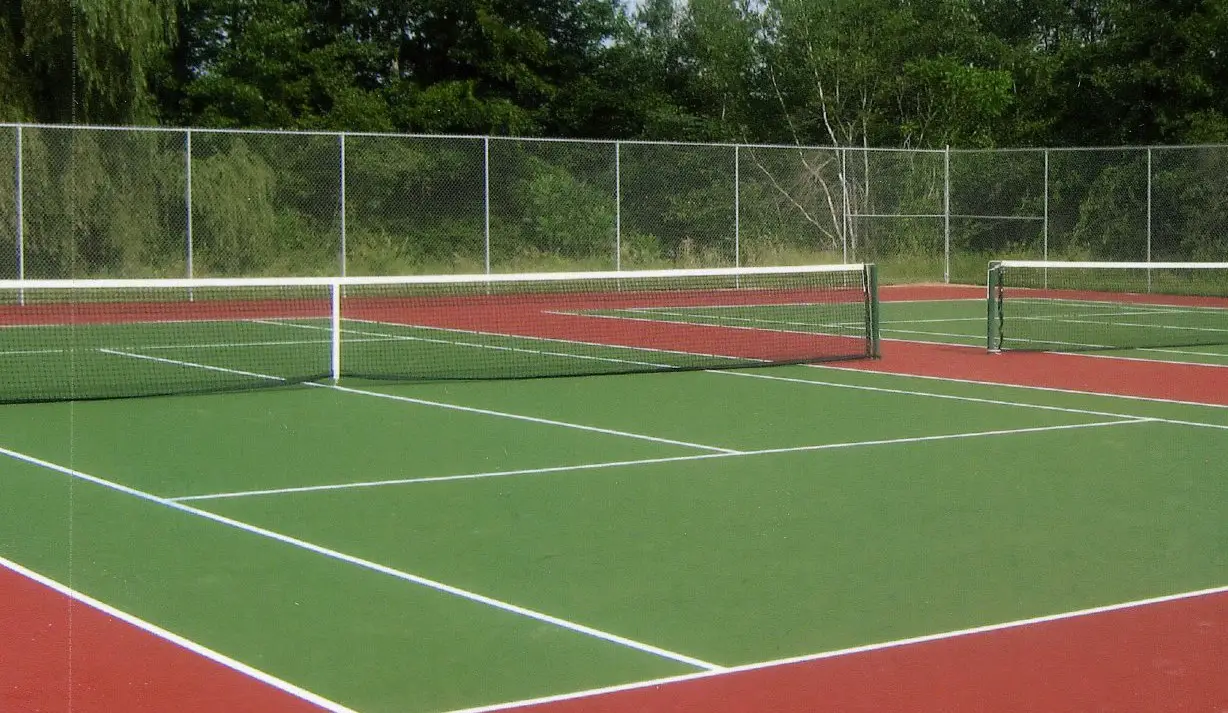 CLEARFIELD – The District 9 Class AA girls' tennis singles opening rounds took place Monday at Clearfield High School with St. Marys' Sarah Casey and Brockway's Zoe Reitz advancing to Tuesday's 2 p.m. championships at Benzinger Park in St. Marys.
Casey, who had a first-round bye, beat Brockway's Gabby Sabatose 10-1 then downed Punxsutawney's Kaitlyn Ray 6-1, 6-0.
Reitz beat St. Marys' Jessica Jordan 10-7 in the first round, then took out Elk County Catholic's Sophie Viglione 10-8 in the quarterfinals before knocking off Johnsonburg's Olivia Perez-Mcill 6-3, 3-6, 7-5 in the semifnals.
| | | | | |
| --- | --- | --- | --- | --- |
| | | | | |
| | | | | |
| Sarah Casey (11) – SMA | | | DISTRICT 9 GIRLS CLASS "AA" TENNIS | |
| | | | CHAMPIONSHIPS – OCT 5 & 6 | |
| | Sarah Casey – SMA | | SINGLES TOURNAMENT – 2015 | |
| | | | | |
| bye | | | | |
| | Clearfield High | | | |
| | 5-Oct-15 | Sarah Casey – SMA | | |
| Gabby Sabatose (9) – BRO | 11:30 AM | (10-1) | | |
| Clearfield High | | | | |
| 5-Oct-15 | Gabby Sabatose – BRO | | | |
| 10:00 AM | (10-3) | | | |
| Kali Ann Kirst (12) – ECC | | | | |
| | | Clearfield High | | |
| | | 5-Oct-15 | Sarah Casey – SMA | |
| Ashley Stoltz (12) – BRAD | | 1:30 PM | (6-1, 6-0) | |
| Clearfield High | | | | |
| 5-Oct-15 | Ashley Stoltz – BRAD | | | |
| 10:00 AM | (10-5) | | | |
| Megan Fannin (12) – JB | | | | |
| | Clearfield High | | | |
| | 5-Oct-15 | Kaitlyn Ray – PUNXSY | | |
| Kaitlyn Ray (11) – PUNXSY | 11:30 AM | (10-5) | | |
| | | | | |
| 5-Oct-15 | Kaitlyn Ray – PUNXSY | | | |
| 10:00 AM | (10-7) | | Benzinger Park | |
| Rachel Homan (11) – CLEAR | | | 2:00 PM | |
| | | | Octobrer 6, 2015 | |
| | | | | |
| | | | | () |
| Sophie Viglione (12) – ECC | | | | |
| | | | | |
| | Sophie Viglione – ECC | | | |
| | | | | |
| bye | | | | |
| | Clearfield High | | | |
| | 5-Oct-15 | Zoie Reitz – BRO | | |
| Zoie Reitz (12) – BRO | 11:30 AM | (10-8) | | |
| Clearfield High | | | | |
| 5-Oct-15 | Zoie Reitz – BRO | | | |
| 10:00 AM | (10-7) | | | |
| Jessica Jordan (11) – SMA | | | | |
| | | Clearfield High | | |
| | | 5-Oct-15 | Zoie Reitz – BRO | |
| Emma White (12) – PUNXSY | | 1:30 PM | (6-3, 3-6, 7-5) | |
| Clearfield High | | | | |
| 5-Oct-15 | Emma White- PUNXSY | | | |
| 10:00 AM | (10-4) | | | |
| Devyn Ireland (12) – CLEAR | | | | |
| | Clearfield High | | | |
| | 5-Oct-15 | Olivia Perez-McGill – JB | | |
| Olivia Perez-McGill (12) – JB | 11:30 AM | (10-5) | | |
| Clearfield High | | | | |
| 5-Oct-15 | Olivia Perez-McGill – JB | | | |
| 10:00 AM | (10-0) | | All listed | times are tentative |
| Mandi Droney (12) – BRAD | | | depending on | the previous match |
| | | | | |
| | | | First two rounds | are10 game Pro-Sets |
| | | | Semi-Finals & Finals | are best 2 of 3 full sets |