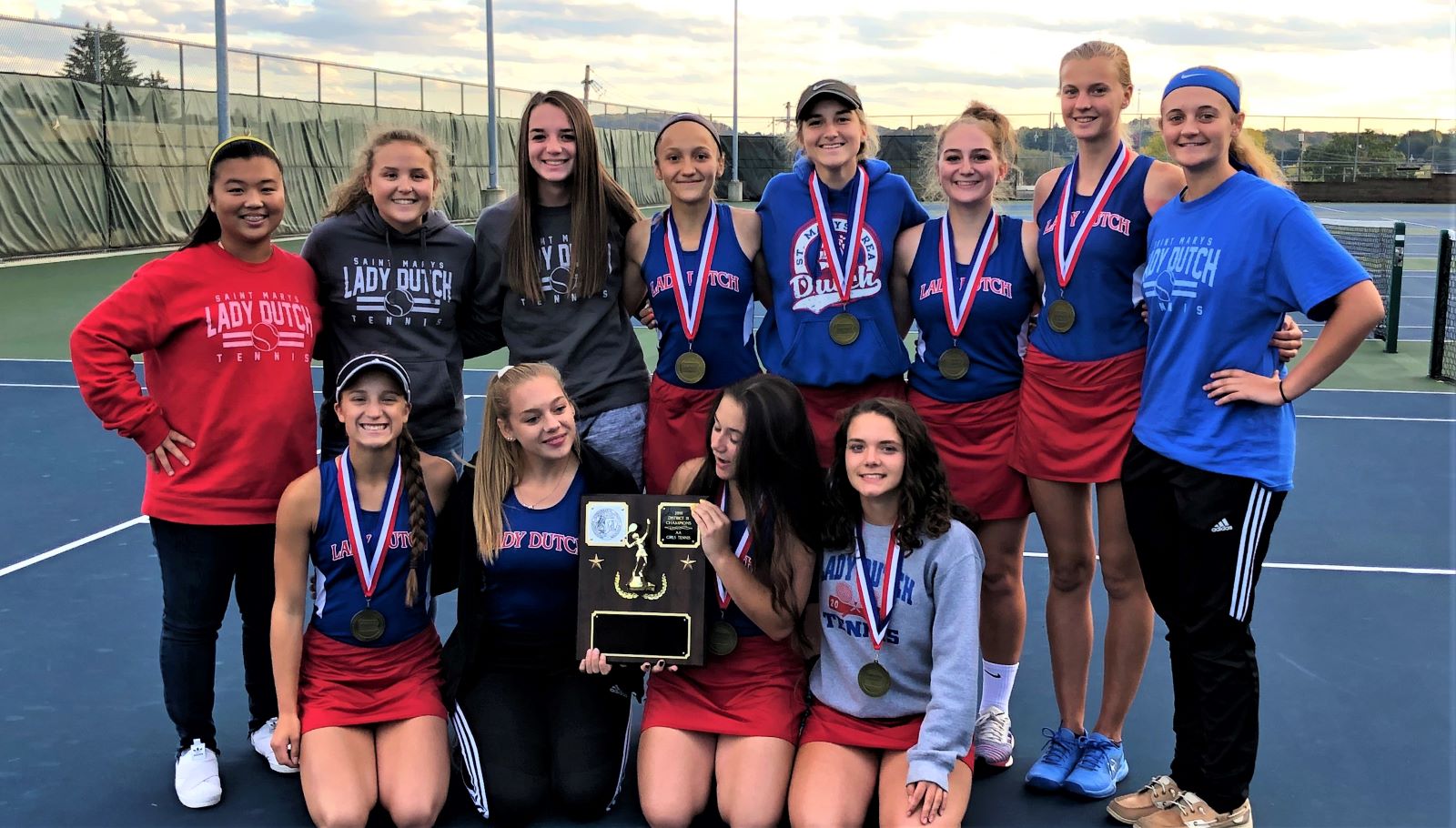 DUBOIS, Pa. – Winning all three singles matches and one of the two doubles matches, St. Marys captured the 2019 District 9 Class 2A girls' tennis team title with a 4-1 win over Punxsutawney Monday at DuBois High School.
(Submitted photo)
Winning for the Lady Dutch were Samantha Hayes at No. 1 singles (6-0, 6-0 over Abby Gigliotti), Lilia Lion at No. 2 singles (6-0, 6-1 over Allie Doverspike), Davan Lion at No. 3 singles (6-0, 6-0 over Liz Stello) and the No. 1 doubles team of Lydia Ehrensberger and Brooke Henry (6-4, 6-0 over Camden Emhoff and Teagan Ludwig.
Punxsutawney got a win at No. 2 doubles from Jadyn McMahan and Chloe Presloid (6-3, 6-4 over Rachel Fleming and Kylie Williams).
St. Marys advances to the PIAA Tournament on Tuesday, Oct. 22 against the third-place team from the WPIAL.