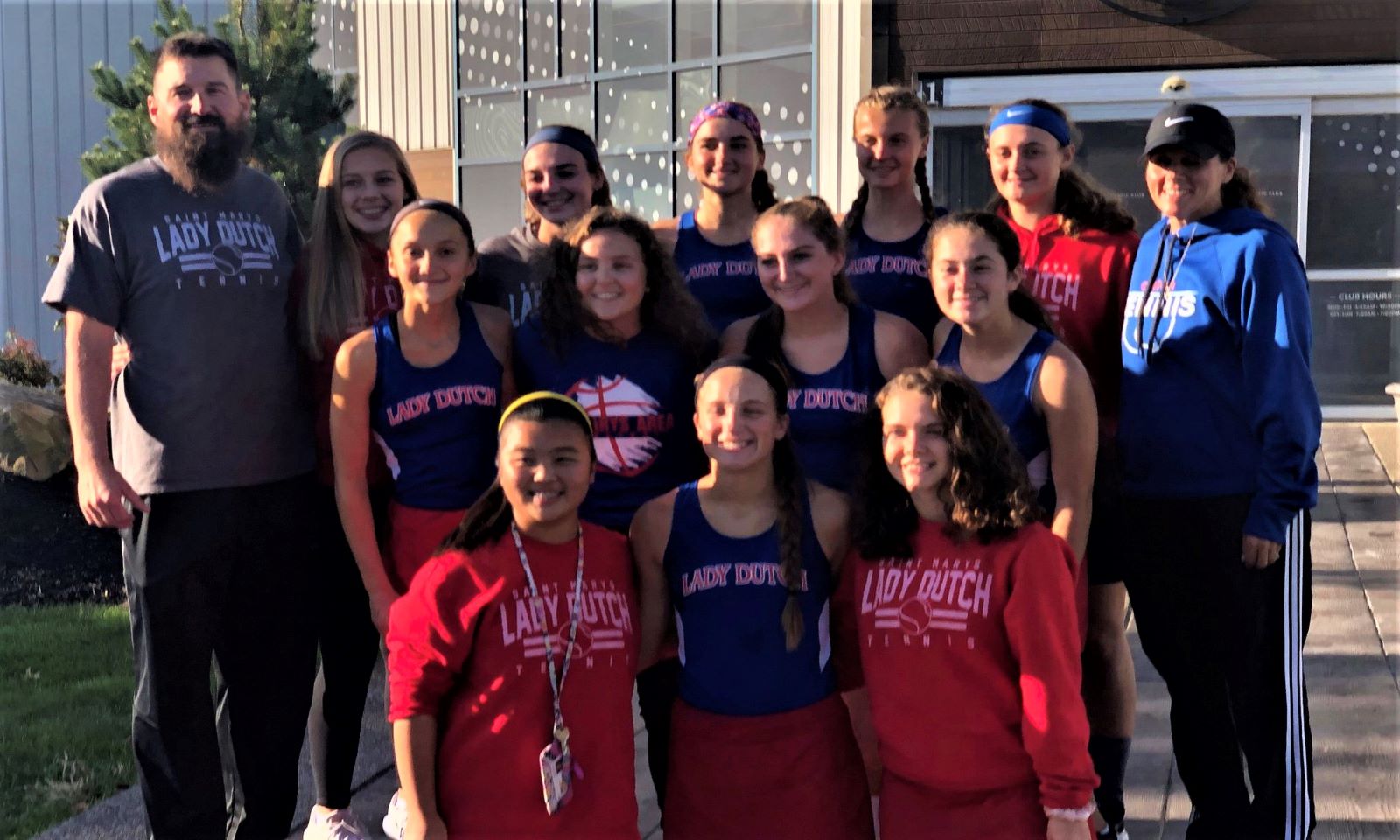 WEXFORD, Pa. – Sweeping the three singles matches, District 9 champion St. Marys advanced to the quarterfinals of the PIAA Class 2A girls' tennis team championships with a 3-2 win over WPIAL third-place finisher Beaver Tuesday afternoon at the Oxford North Athletic Club in Wexford, Pa.
(Submitted photo)
Samantha Hayes (No. 1 singles), Lilia Lion (No. 2 singles) and Davan Lion (No. 3 singles) all recorded straight-set victories for the Lady Dutch.
Hayes topped Anna Blum (6-2, 6-0), Lilia Lion beat Olivia Rabak (7-5, 6-3) and Davan Lion topped Isabel Rubino (6-2, 6-1).
Beaver won the doubles matches with Fiona Rubino and Lilly Pruszenski topping Brooke Henry and Lydia Ehrensberger (2-6, 1-6) and Ella Peluso and Cindy Liu beating Rachel Fleming and Kylie Williams (1-6, 0-6).
St. Marys will take on District 3 champion Lancaster Catholic in the quarterfinals at 6:30 p.m. Friday at the Hershey Racquet Club in Hershey, Pa. If the Lady Dutch advance, their semifinal match would be at 1 p.m. Saturday at the Hershey Racquet Club with the championship match set for 5:30 p.m. Saturday at the Hershey Racquet Club.