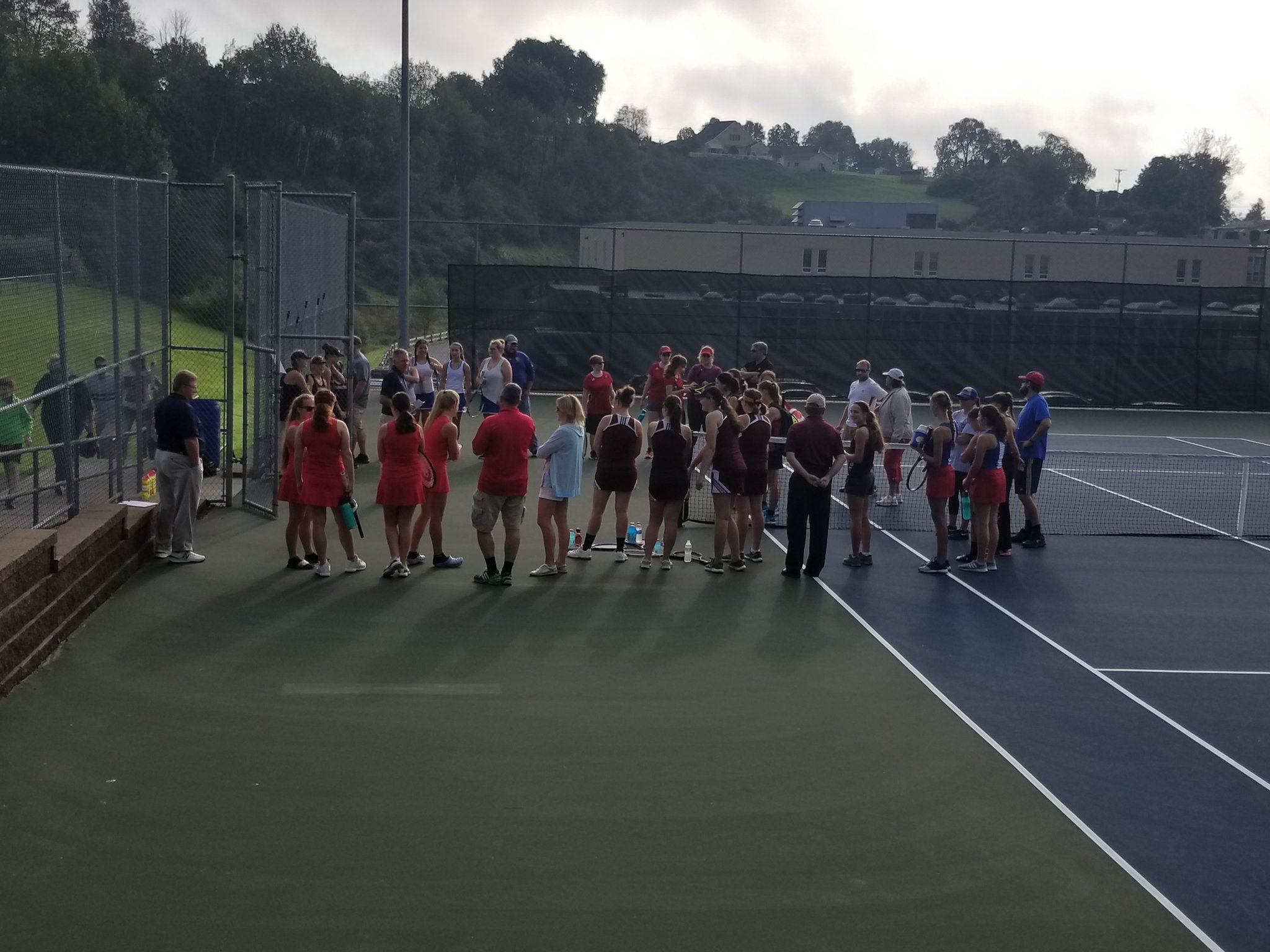 DUBOIS, Pa. – St. Marys' sisters Lilla Lion and Devan Lion took home the District 9 Class 2A girls' tennis doubles championship Monday at DuBois High School.
(Photo of the participants in the pre-tournament meeting. Photo courtesy of Steve Buttery)
GT 18 AA Doubles Brackets Complete
The sisters beat teammates Izzy Ehrensberger and Brooke Henry for the title, 6-1, 6-0.
The Lions had a bye into the quarterfinals where they beat Maggie Challingsworth and Victoria Glatt of Elk County Catholic 10-1. They then downed Johnsonburg's Anna Cristini and Madison Amacher, 6-2, 6-2, in the semifinals.
Ehrensberger and Henry reached the finals by topping Lillian Baldwin and Lauren Baldwin of Bradford in the opening round, 10-1. They then beat Emma Coppolo and Marley Sorg of Elk County Catholic, 10-3, in the quarterfinals before downing Punxsutawney's Abby Gigliotti and Alex Campbell, 6-3, 6-1, in the semifinals.