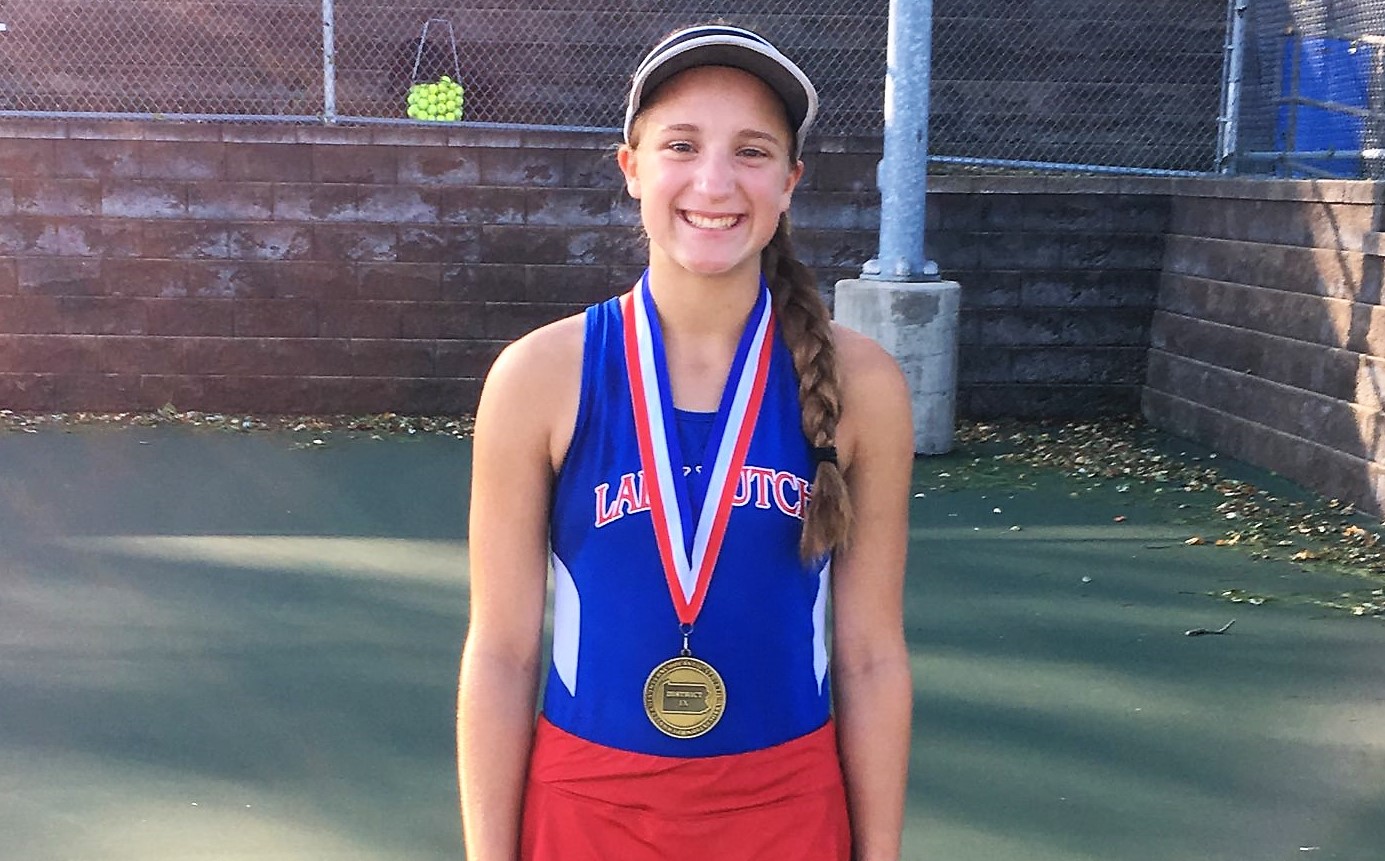 DUBOIS, Pa. – St. Marys rolled to the District 9 Class 2A tennis title with 5-0 victory over Punxsutawney Tuesday at DuBois High School.
(Photo Samantha Hayes and the St. Marys Lady Dutch claimed the D9 Class 2A tennis title Tuesday. Photo by Aaron Straub)
Winning singles matches for the Lady Dutch were Samantha Hayes over Abby Gigliotti (6-2, 6-0), Davan Lion over Alex Campbell (6-0, 6-0) and Lilia Lion over Allie Doverspike (6-0, 6-0).
Taking home doubles matches for St. Marys were Isabela Ehrensberger and Brooke Henry over Camden Emhoff and Taegan Ludwig (6-1, 6-1) and Lauren Squires and Lydia West over Liz Stello and Jadyn McMahan (6-1, 6-4).
The Lady Dutch now advance to the PIAA Tournament being held Oct. 23.