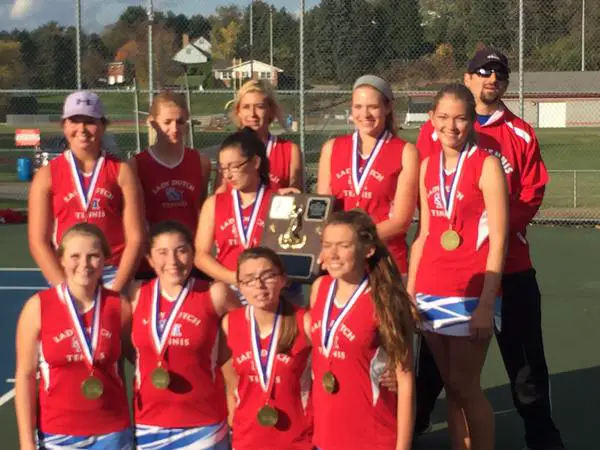 DUBOIS, Pa. – St. Marys topped Elk County Catholic 3-2 to win the District 9 Class AA team tennis title Thursday at DuBois High School.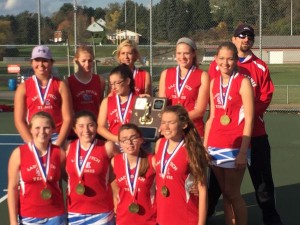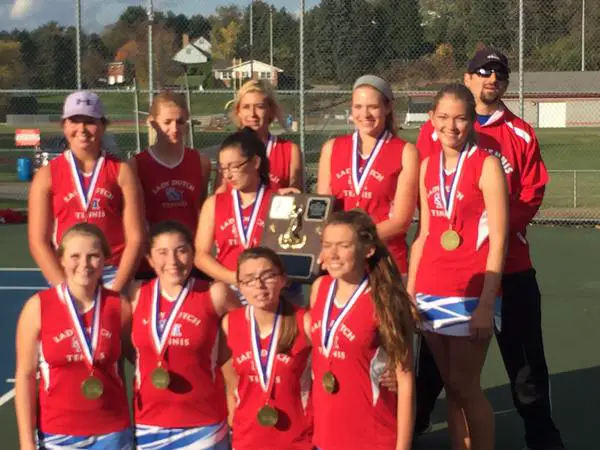 The match was started Wednesday and finished Thursday because of rain.
St. Marys won No. 1 and No. 2 singles and the No. 1 doubles to get the victory.
At No. 1 singles, Sarah Casey of St. Marys beat Sophia Viglione 6-2, 6-4.
The No. 2 singles match saw Jessica Jordan defeated Kali Ann Kirst 6-0, 6-1.
St. Marys also won the No. 1 doubles as Reba Jordan and Rebecca Aloi beat Mariah Hoh and Emma Coppolo 4-6, 6-4, 7-6 (8-6).
ECC won the No. 3 singles as Emily Miller beat Leah Gabler 6-4, 4-6, 6-2, and the Crusaders also won the No. 2 Jenna Minard/Isabeau defeated Taylor Klaiber/Kayla Mitchell 7-6 (7-5), 6-3.