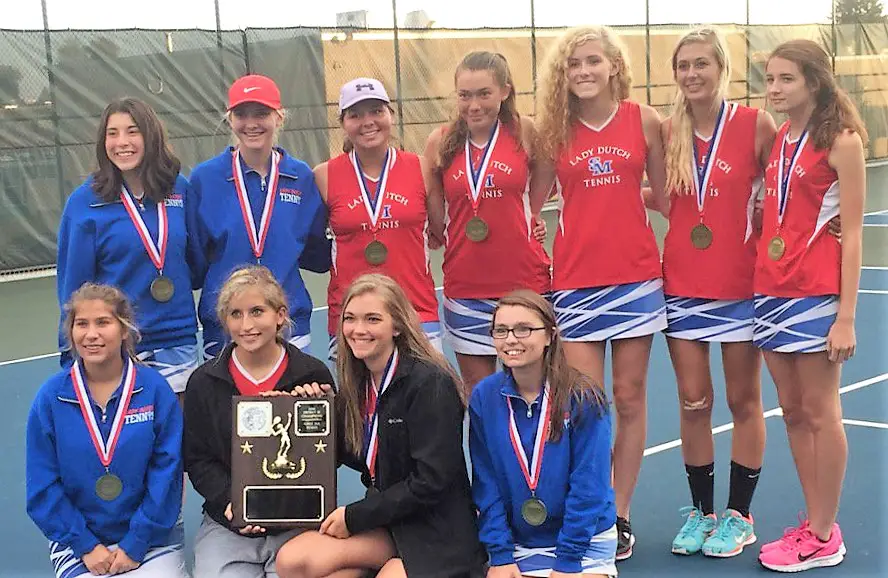 Team Bracket • Match-by-Match Results
DUBOIS, Pa. – Thanks to wins by No. 1 singles Sarah Casey, No. 2 singles Jessica Jordan and No. 1 doubles Taylor Klaiber and Kayla Mitchell, St. Marys beat Elk County Catholic, 3-2, in the District 9 2A girls' team tennis championship match Monday at DuBois High School.
Casey topped Maria Hoh, 6-0, 6-1, while Jordan beat Emma Coppolo, 6-7 (7-2), 4-0 Retired.
Meanwhile, Klaiber and Mitchell topped Emily Evers and Allie Gier 7-6 (7-2), 7-5.
ECC got wins from No. 3 singles Emily Miller over Leah Gabler, 2-6, 6-2, 7-5, while the ECC No. 2 doubles team of Jenna Minard and Isabeau Stager topped Isabella Ehrensberger and Lydia Weist, 7-5, 6-2.