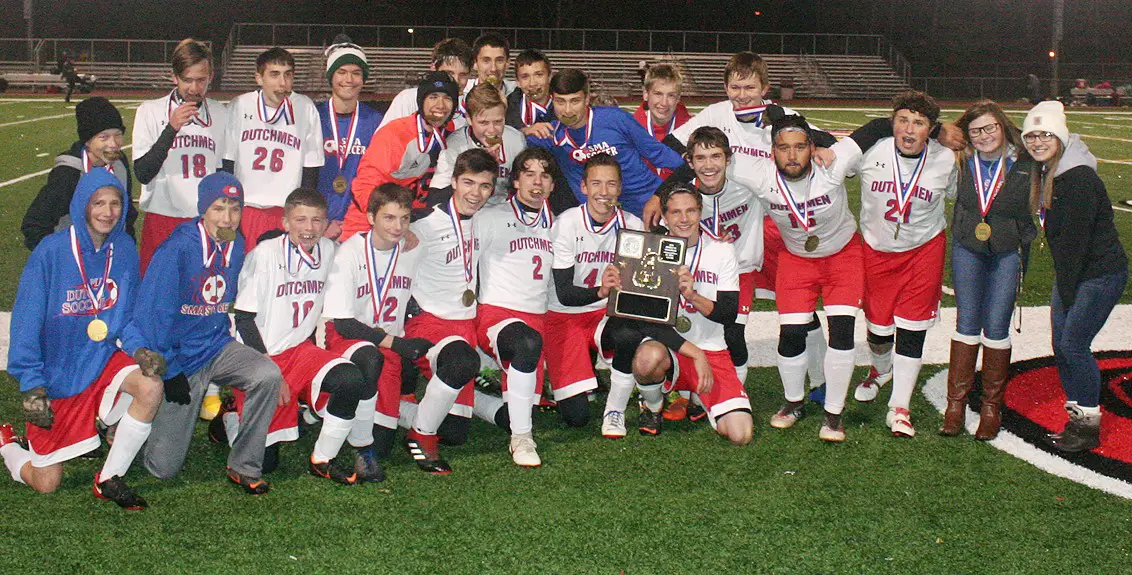 BRADFORD, Pa. – Three late second-half goals helped push St. Marys to its second straight District 9 Class 2A soccer title with a 4-1 win over Port Allegany.
(Submitted photo)
With the game tied at one, the Dutch scored twice in a span of just over two minutes late in the second half to grab the title.
Cody Schaberl deflected a saved corner kick into the net late in the 70th minute to give St. Marys a 2-1 lead, and then Vinicius Nunes scored on a penalty kick early in the 73rd minute to put the dagger in the hears of the Gators while taking the rubber match on the season with Port Allegany after the teams split the regular-season meetings.
Port Allegany had the early advantage getting a goal from Howie Stuckey 15 seconds into the game, Stuckey's 19th of the season, off a feed from Noah Costa, who also finished the year with 19 goals, to stake the Gators to an early 1-0 lead.
But St. Marys forged a 1-all tie in the early in the 12th minute getting a bouncing ball over the head of Port Allegany keeper Brandon Peterson, and when Costa went down with an injury with just under seven minutes left in the half, the Gators offense became a little less potent.
Nunes finished with a pair of goals in the victory for St. Marys, who beat Karns City in last year's title match.
For Port Allegany, it marked the second straight District 9 title-game loss. The Gators fell to Brockway in the Class 1A title game last year after winning the 2016 Class 1A championship.
Editor's note: Information for this story courtesy of the Olean Times-Herald