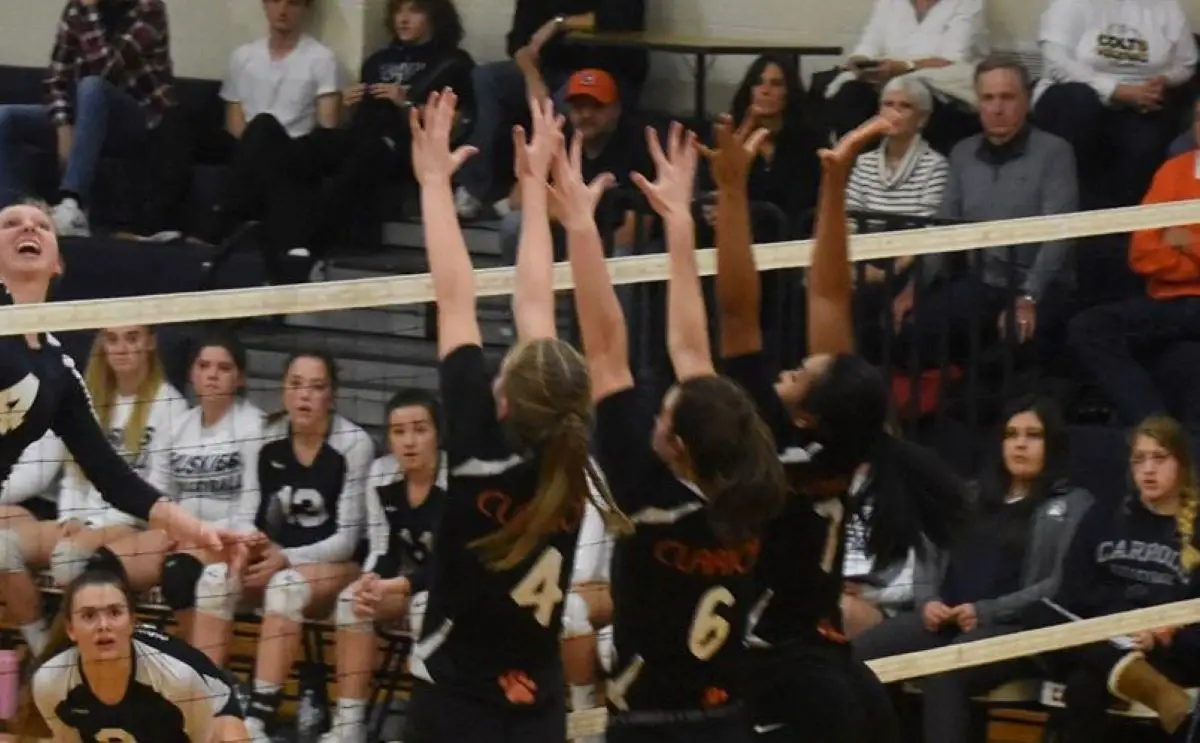 Led by five Clarion players, 10 District 9 players earned Pennsylvania Volleyball Coaches Association All-State honors over three classifications.
(Korrin Burns (left) and Maddie Schill (center) were two of the five Clarion players named All-State. Photo by Kim Constantino)
Class 1A All-State • Class 2A All-State • Class 3A All-State 
Earning Class 1A All-State honors were Clarion's Kait Constantino, KK Girvan, Maddie Schill, Brenna Campbell and Korrin Burns and Elk County Catholic's Taylor Newton.
In Class 2A, Kane's Audri Marconi and Redbank Valley's Taylor King earned All-State honors.
DuBois' Sydney Kaschalk and Punxsutawney's Katelyn Griebel earned Class 3A All-State honors.
In all 40 players were named All-State in Class 1A, 52 in Class 2A, and 50 in Class 3A.