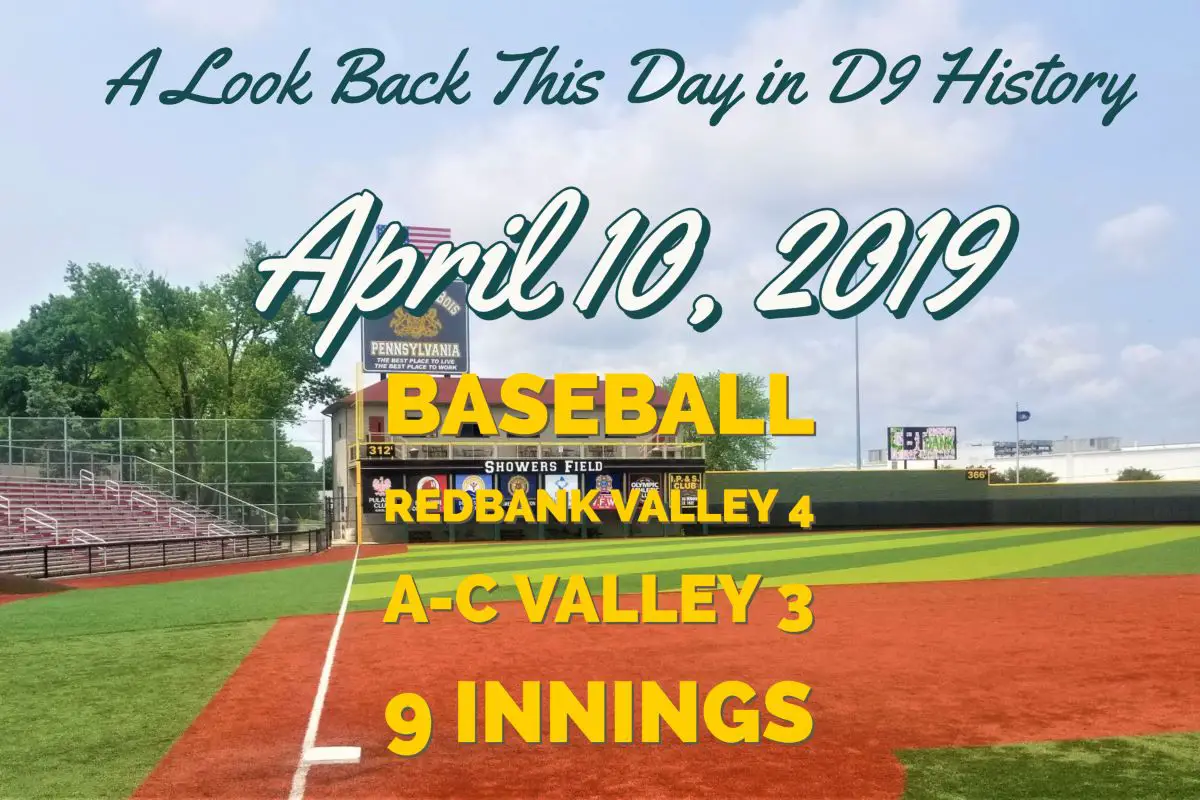 We are going to periodically take a look back at a date in recent District 9 history.
April 10, 2019 – Baseball: Redbank Valley 4, A-C Valley 3, 9 innings
FOXBURG, Pa. – Redbank Valley held off a late charge in the ninth inning to defeat A-C Valley, 4-3.
Hunter Buzard homered and drove in Nick Smith to break a 2-2 tie in the ninth inning to give the Bulldogs a 4-2 lead.
The Falcons answered with a Joe Dehart run that was driven in off a fielder's choice to cut the deficit to 4-3, but a pop out fly from Tanner Merwin with the bases loaded ended a chance at a comeback.
Buzard drove in two runs for the Bulldogs while Lagan Wadding singled on his way to a score. Bryson Bain chipped in for a run and Jimmy Gundlach drove in a score.
Merwin paced the Falcons with a pair of hits while Luke Whitcomb homered and drove in two scores.
Bain pitched the first seven innings for Redbank Valley, striking out eight and allowing four hits and two runs. Blaney Brooks finished the game and earned the win allowing four hits while striking out one batter.
Merwin allowed three hits and three runs in the final 3 ⅔ innings in the loss for A-C Valley. Broc Weigle struck out eight and gave up one hit in 5 ⅓ innings.