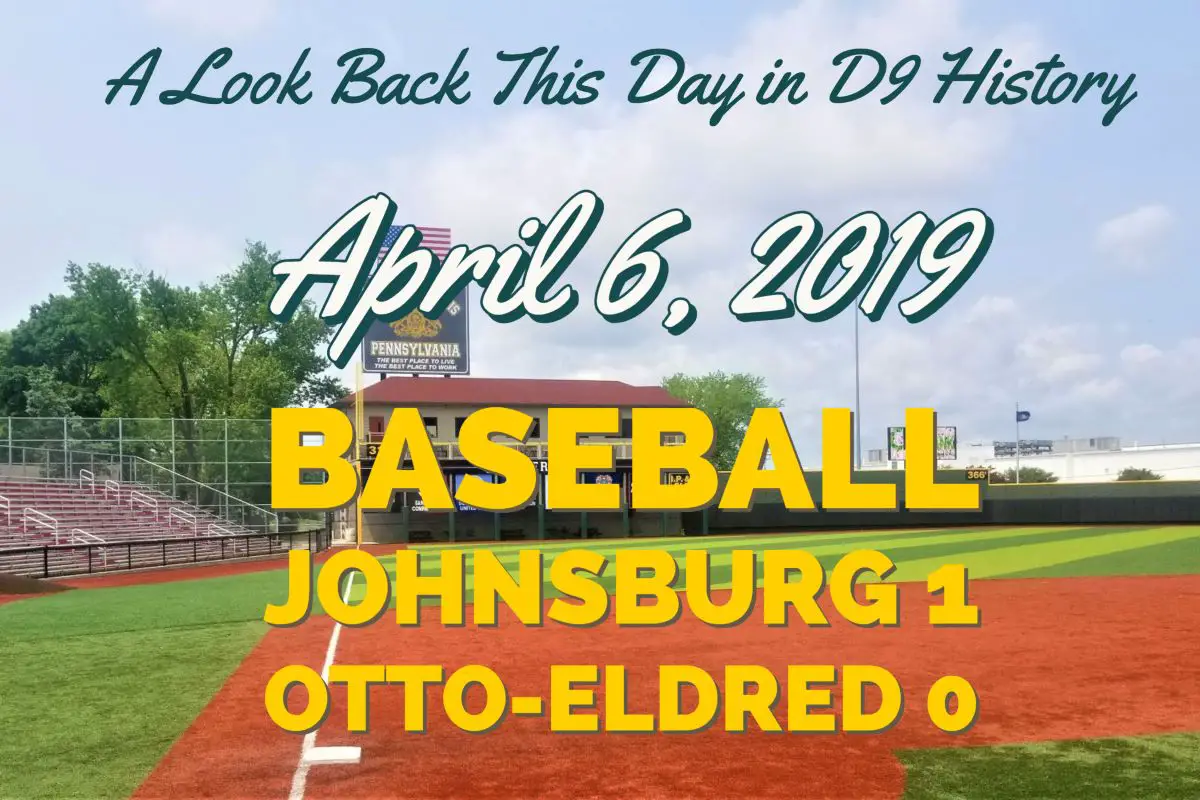 We are going to periodically take a look back at a date in recent District 9 history.
April 6, 2019 – Baseball: Johnsonburg 1, Otto-Eldred 0 
JOHNSONBURG, Pa. – A Gavin Elmquist run in the second inning was enough for Johnsonburg to defeat visiting Otto-Eldred, 1-0.
Elmquist went 1-for-2 and scored the lone run for the Rams. Dom Allegretto added a hit.
For Otto-Eldred, Andrew Sheeler, Cole Sebastian and Jacob Merry all recorded a hit.
Daunte Allegretto struck out eight and allowed two hits in the win for Johnsonburg.
Chase Sebastian took the loss for Otto-Eldred allowing two hits and a run while striking out five.