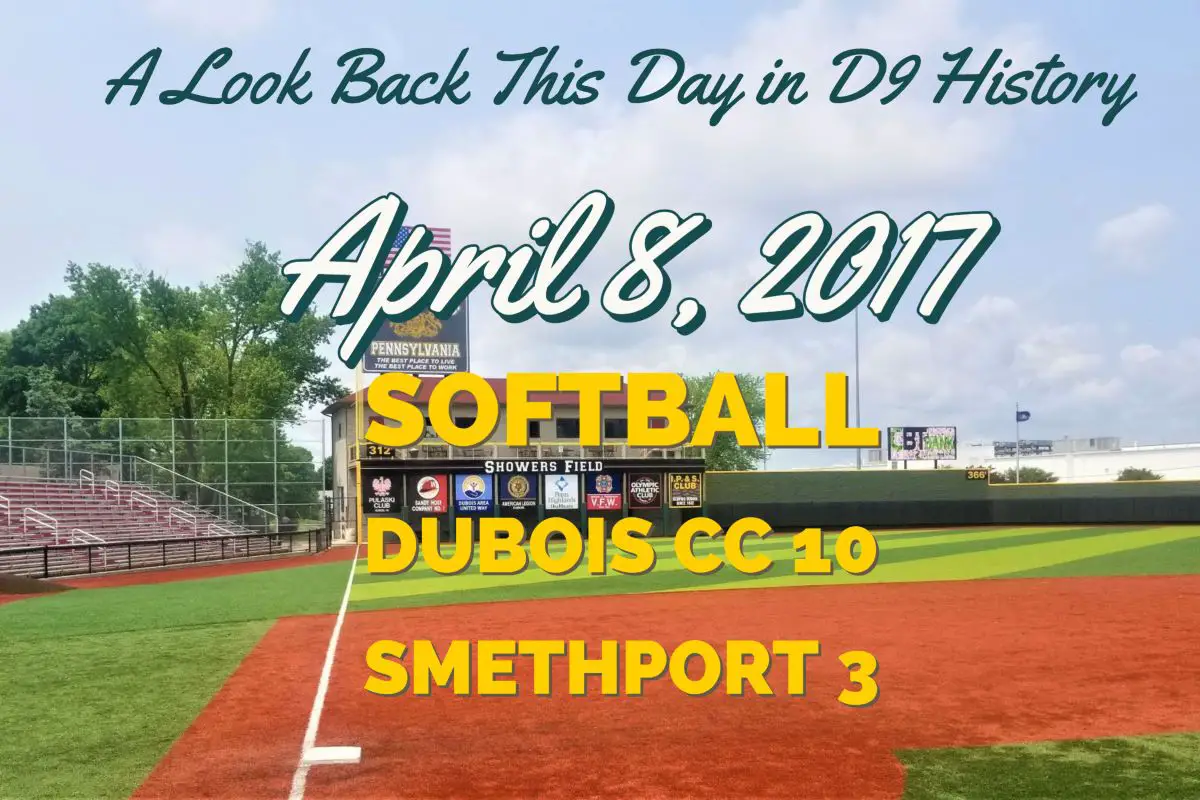 We are going to periodically take a look back at a date in recent District 9 history.
April 8, 2017 – Softball: DuBois Central Catholic 10, Smethport 3
DUBOIS, Pa. – Behind the hitting and pitching of senior Riley Assalone, the DuBois Central Catholic softball team dispatched visiting Smethport, 10-3.
Assalone was 2-for-4 at the plate with a three-run double during a seven-run second inning and also gave up one earned run, three in all, while striking out 13.
Jordy Frank also hit a two-run home run following the Assalone double in the second, while Ashley Wruble was 3-for-4 with three doubles and an RBI, while Macey Hanes was 2-for-4.
Abbey Woodard went 3-for-3 with a home run for Smethport, while Megan DeLuca was 2-for-4.