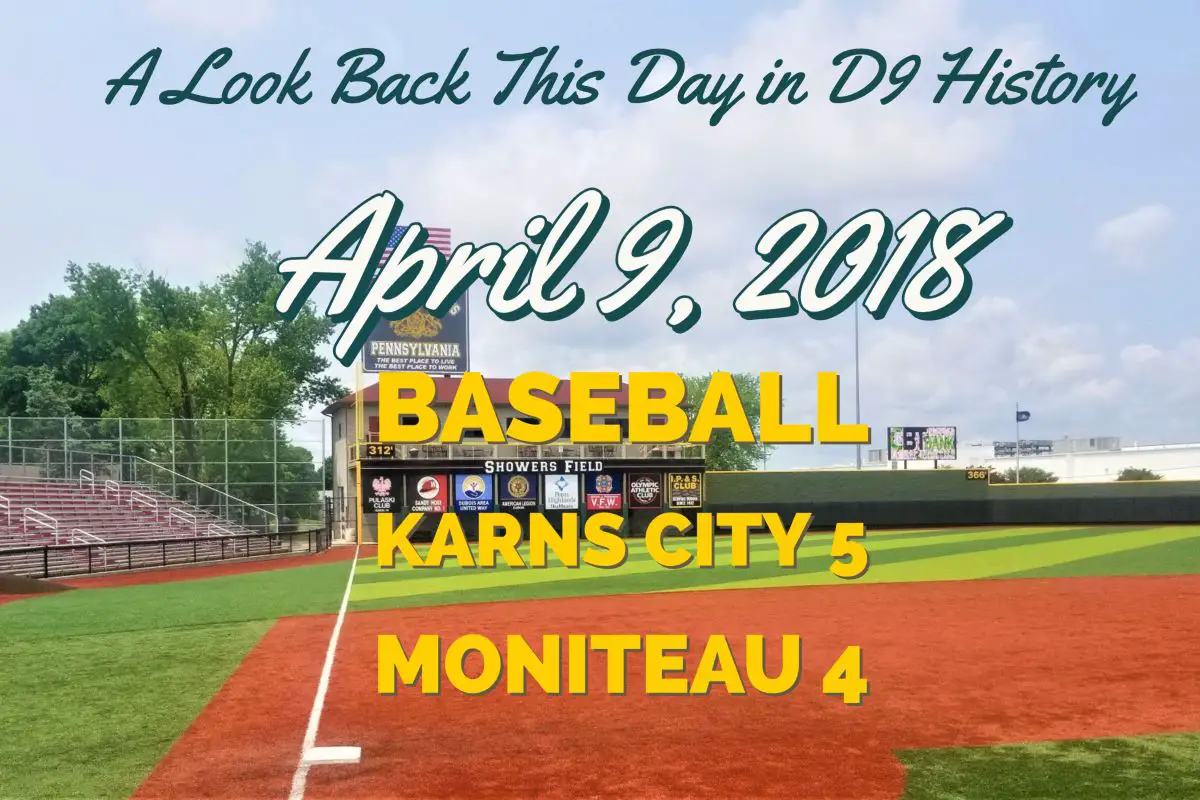 We are going to periodically take a look back at a date in recent District 9 history.
April 9, 2018 – Baseball: Karns City 5, Moniteau 4
BUTLER, Pa. – Steve O'Donnell and Cameron Blair each drove in a pair of runs to help "visiting" Karns City to a 5-4 win over Moniteau at Kelly Automotive Park in Butler.
Both O'Donnell and Blair were 1-for-3 with walks. Colton Hutchinson and Nolan Riley each added two hits and a run scored for the Gremlins, with Riley going 2-for-3 with a walk and Hutchinson 2-for-4.
Tyler Yough got the win going seven innings allowing four runs, one earned, on six hits and two walks while striking out five.
Wyatt Geibel led Moniteau going 2-for-3 with two runs scored, while Nick Sosigian was 1-for-3 with a double, an RBI and a run scored.
Hunter Fitzingo took the loss going five innings allowing three runs on five hits and four walks while striking out eight. Sosigian gave up two runs on two hits and three walks while striking out one in an inning of relief with Gage Neal throwing a scoreless inning on relief walking two.