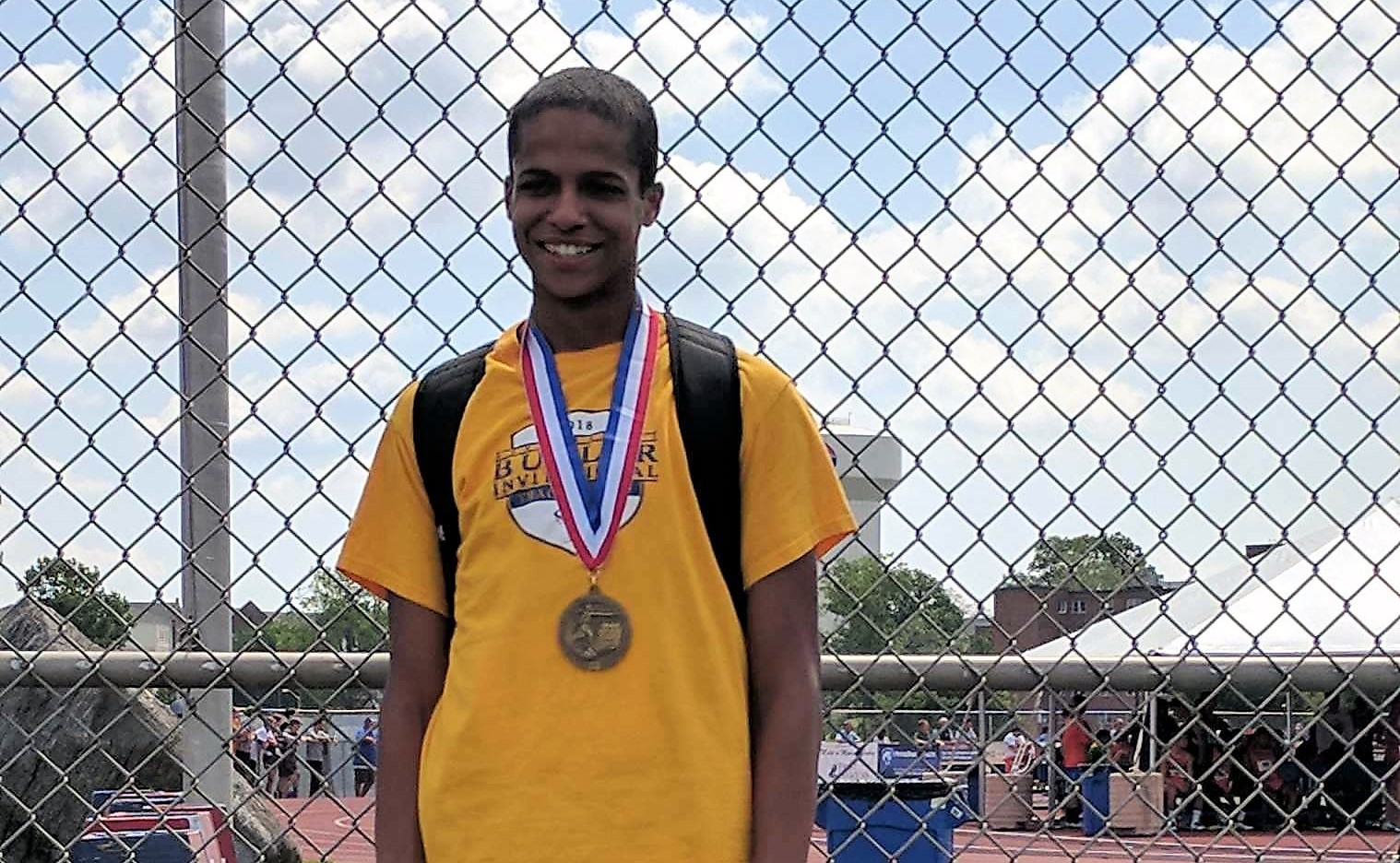 UNIVERSITY PARK, Pa. – Three District 9 athletes earned medals at the PTFCA Indoor Track and Field State Championship at Penn State Sunday.
(Photo of Brody Coleman)
Keystone's Brody Coleman was sixth in the triple jump with a leap of 46-feet, Brookville's Bryan Dworek was sixth in the long jump with a leap of 22-feet, 4 1/4-inches and Kane's Bailey Blint was seventh in the shot put with a toss of 52-feet, 7 3/4-inches.
Also competing at the competition, which is not PIAA sanction and does not include separate classifications based on school size were Clarion's Laken Lewis (11th in pole vault, 11-0), Moniteau's Kendall Grossman (13th in pole vault – 11-0) and Oswayo Valley's Sara McKean (14th in long jump, 16- 7 3/4).