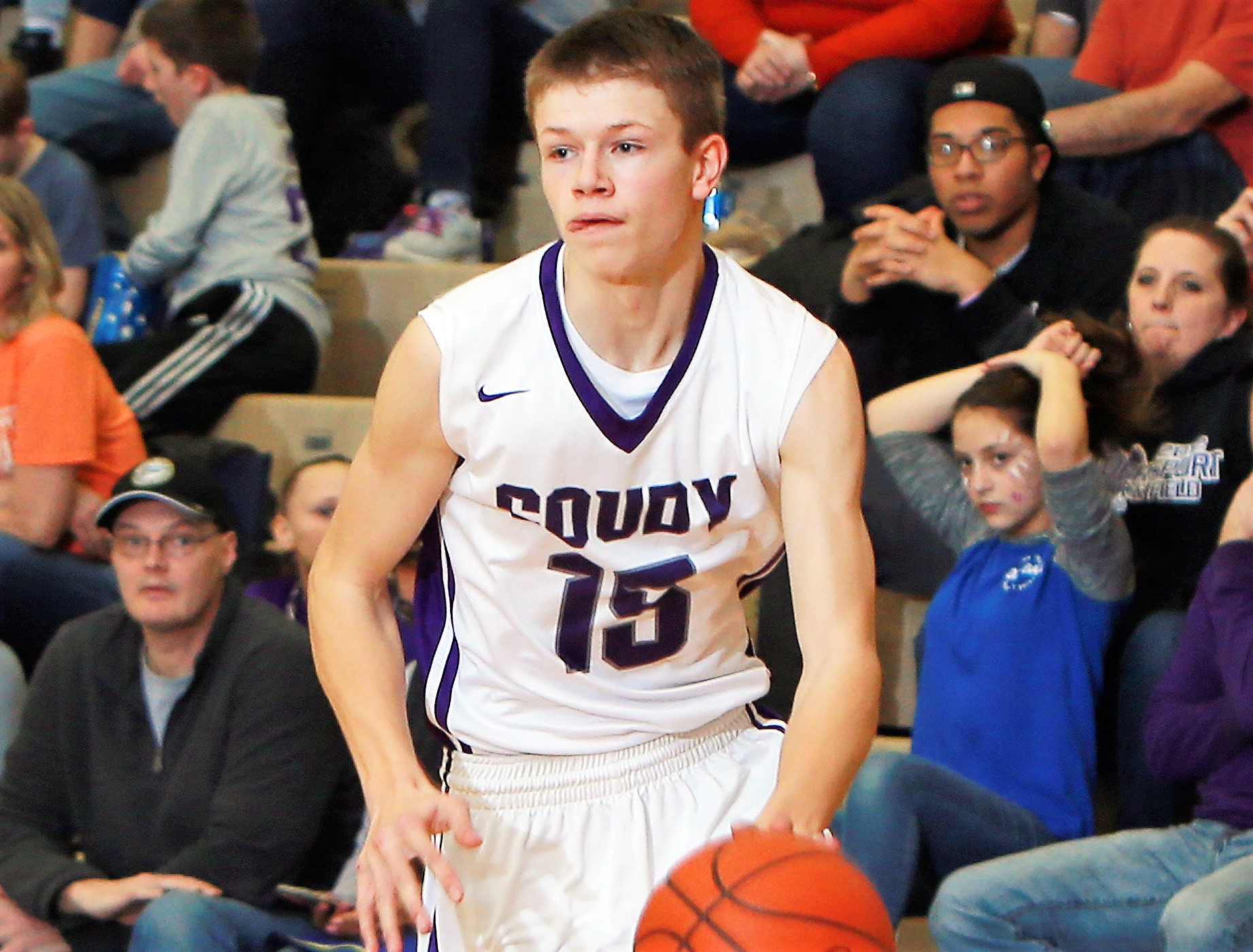 PHILADELPHIA – Three District 9 school crack the Top 10 in their respective classifications and six others are in "Others to Watch" in the latest City of Basketball Love Pennsylvania Boys' Basketball Rankings. 
(Photo of Coudersport's Owen Chambers. Coudersport is ranked No. 7 in the state in Class 2A. Photo by Paul Burdick. Check out more of Burdick's work here)
Ridgway (No. 5) and Coudersport (No. 7) remain where they were a week ago in the Class 2A Rankings, while Elk County Catholic moves up a spot to No. 7 in the Class 1A Rankings.
In the Class 2A "Others to Watch" are Clarion, Clarion-Limestone and Keystone, while in the Class 1A "Others to Watch" are Cameron County, Johnsonburg at North Clarion.
The entire City of Basketball Love Rankings can be view here.