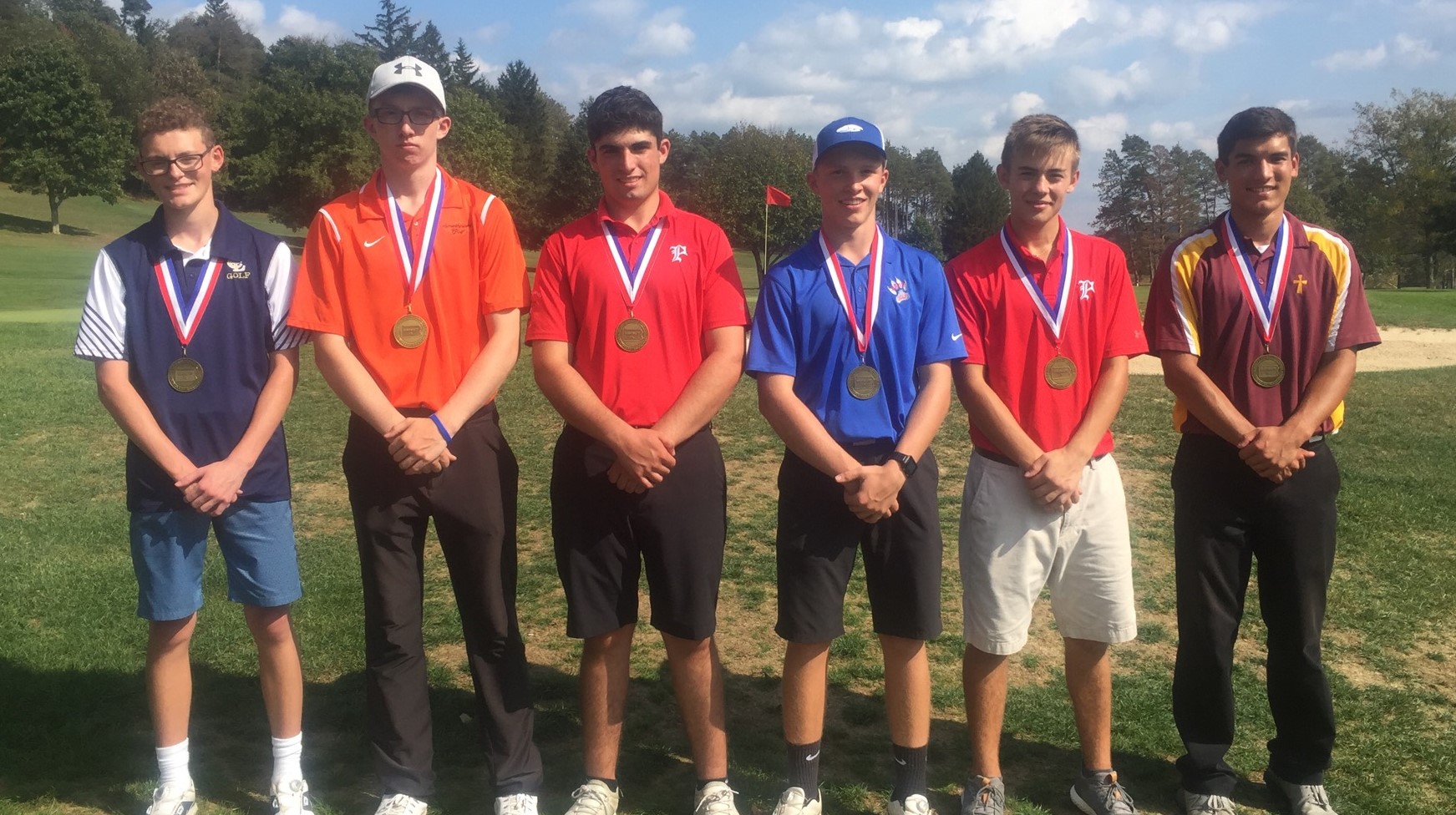 BLAIRSVILLE, Pa. – Three District 9 boys' golfers and one girls' golfer advanced to the PIAA state championships when they finished in the Top 22 at the Regional event Tuesday at Tom's Run Golf Course at Chestnut Ridge Resort in Blairsville, Pa.
(Photo: 2A Golf 2019 Hayden Siegel (far left), Connor Alfieri (2nd from left) and Curt Barner (3rd from right) all qualified for the PIAA Golf Championships Tuesday.
RESULTS: Class 2A Boys • Class 3A Boys • Class 2A Girls • Class 3A Girls
Clarion-Limestone's Hayden Siegel tied for sixth with a 75, while Kane's Curt Barner and Smethport's Connor Alfieri both tied for 13th with a 78 in Class 2A boys, while Bradford's Elyse Godding shot tied for third in Class 3A girls shooting a 79.
They now advance to the PIAA Championships being held Monday, Oct. 21, and Tuesday, Oct. 22, at Heritage Hills Golf Resort in York, Pa.