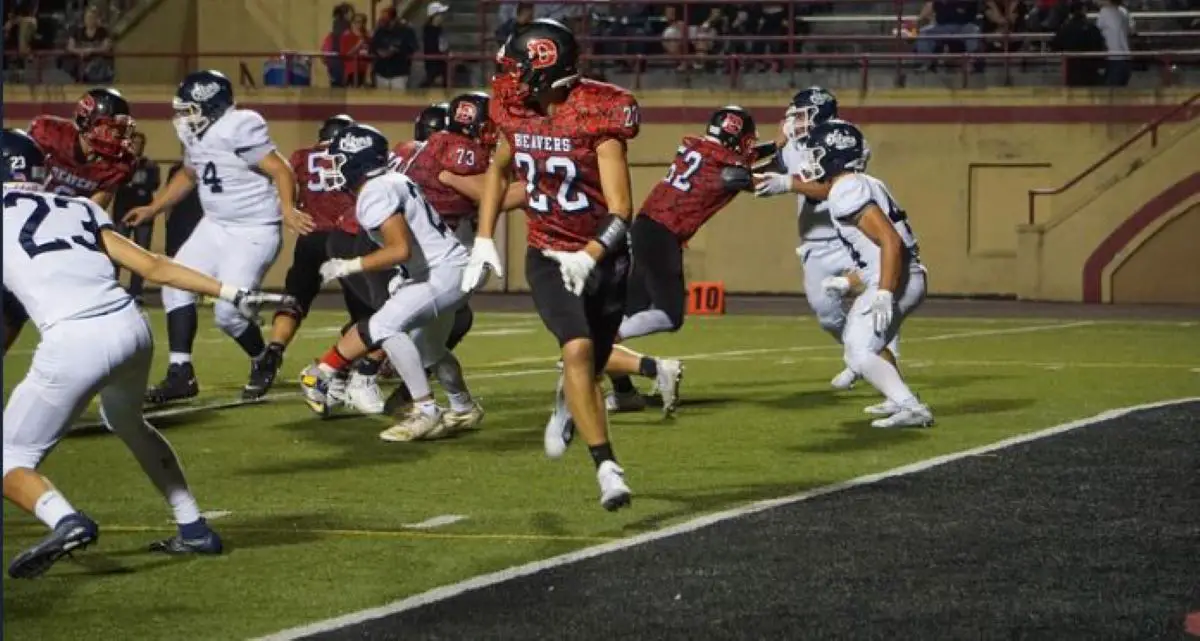 ERIE, Pa. – Three DuBois football players were named to the District 10, All-Region 7 All-Star teams as voted on by the Region's coaches and announced by the Erie Times-News.
(Photo of DuBois' Chase Husted. Photo by Kelly Malek. https://kellymalek.smugmug.com)
Tight end Chase Husted was a first-team selection offensive selection, while quarterback Alex Kovalyak was a second-team offensive selection and linebacker Nate Barr was a second-team defensive selection.
In addition to those three selections, Cranberry student Cameron Russell, who plays with Oil City as part of a co-op between the two schools, was named a first-team all-purpose selection on offense after helping the Oilers to the District 10 Class 5A title and the second round of the PIAA playoffs.
See all the District 10 All-Region teams