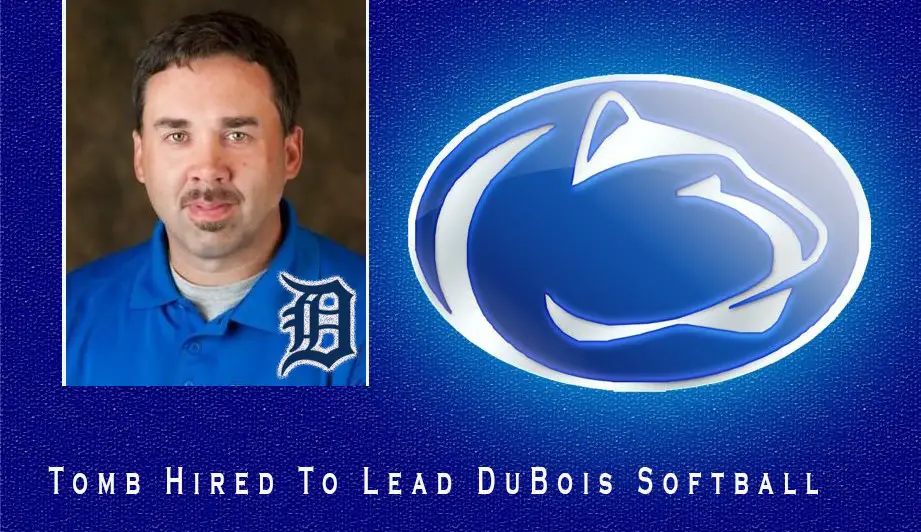 DUBOIS, Pa. – The Penn State DuBois Athletic Department is excited to announce the newest addition to the Penn State DuBois family with the hiring of Head Softball Coach Jeff Tomb.
Coach Tomb comes to DuBois with plenty of collegiate coaching experience, including his last stop in the PSUAC as the Head Coach at Hazleton. In only his second season at Hazleton Tomb took his team to the PSUAC Championship game as well earning a spot in the 2022 USCAA Small College World Series. Tomb has quickly become noted as one of the top recruiters in the conference and looks to build on that even more at DuBois.
Tomb feels both his family and what DuBois has to offer will help even more in the coaching process now saying what drew him to DuBois was "my family being able to be more a part of my coaching journey. The top notch facilities we have to prepare the student athletes for game time. Penn State campuses always offer the best education and get to work with great people."
Prior to Hazleton, Tomb was the Assistant Softball Coach for the Pennsylvania College of Technology for 7 years where he was instrumental in the process of earning bids to the NCAA DIII National Tournament. In 2017 Tomb and the rest of the staff earned the NEAC North Division Coaching Staff Award. Tomb was an Assistant Coach at Jersey Shore High School before entering the college coaching realm.
When asked about his vision for DuBois softball Tomb stressed a team environment. "Continue to recruit great student athletes, we are going to be a family and stress team concept. We are going to be prepared each time we step on the field! It's ok to have fun playing this game while still having the drive to compete. We will also be making sure our athletes are striving for greatness in the classroom."
Director of Athletics Ken Nellis: "We are very excited to have Coach Tomb and his family as a part of our DuBois family, and to continue to build the success of our program that Coach Kern had started."
Previous head coach Jason Kern resigned earlier this summer to become the coach at La Roche College.