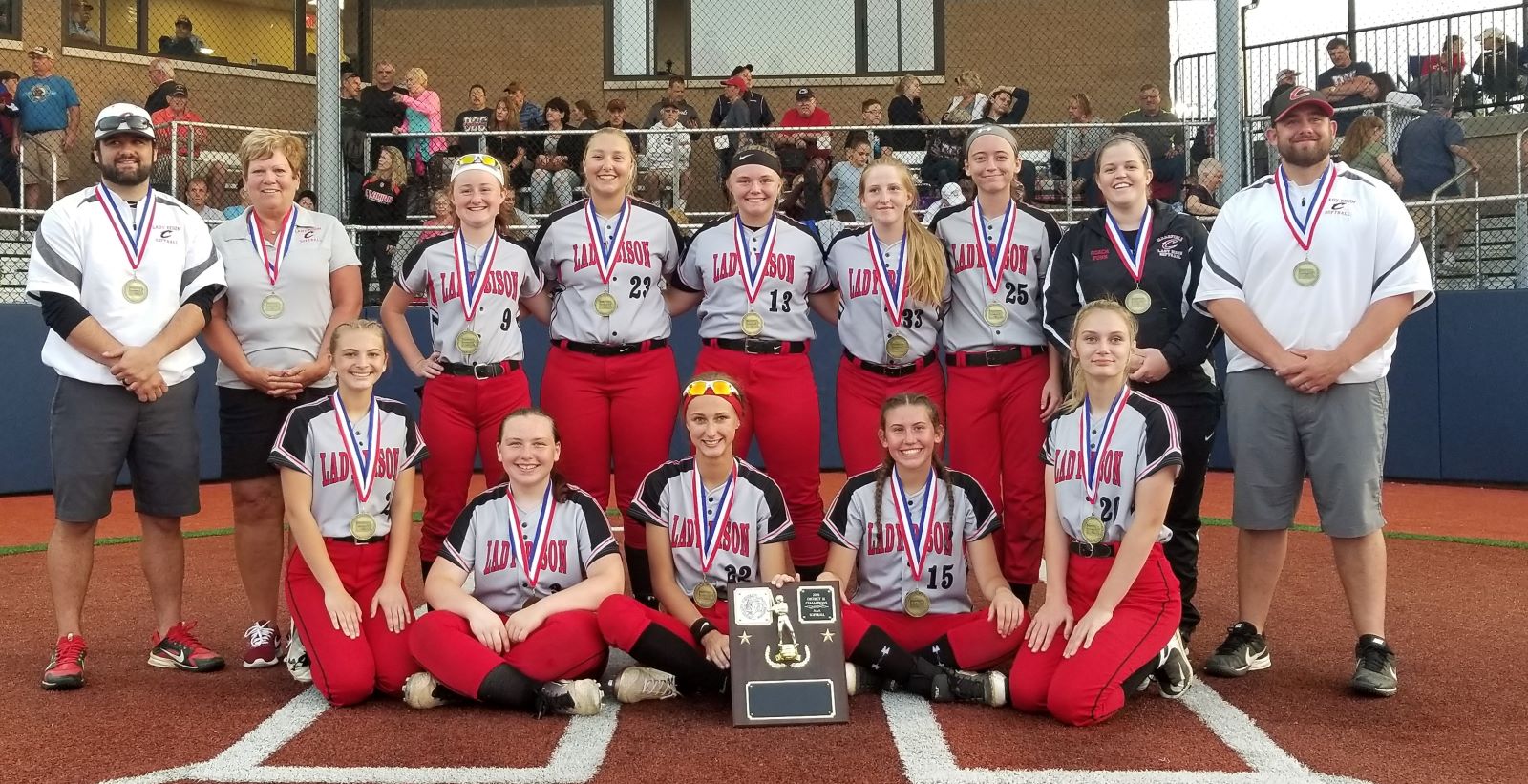 CLARION, Pa. – Over the next few weeks D9Sports.com's Chris Rossetti we will take a look at his the Top 25 stories that impacted District 9 during the 2018-19 school year.
NO. 10 – YOUNG CLEARFIELD SOFTBALL TEAM REACHES PIAA SEMIFINALS
Coming off a season that saw it finish under .500 and with a bunch of unknown freshmen, not a lot was expected from the Clearfield softball team in 2019.
Even when the Lady Bison reached the District 9 Class 3A playoffs, they weren't the favorite – that belonged to Karns City, which had won 3A titles in 2017 and 2018 – after all, Clearfield was just 10-9 going into postseason play.
But after a 12-0, five-inning pasting of Brookville in the D9 semifinals, the Lady Bison made it be known they were for real when they beat Karns City, 5-1, in the District 9 title game behind the pitching of freshman Emma Hipps who gave up one unearned run on five hits and no walks while striking out nine. Fellow freshman Olivia Bender had two hits and three RBIs.
In the opening round of the PIAA playoffs, it was Hipps again leading the charge, something that became a refrain in the postseason, in a 4-3 win over Chestnut Ridge.
Hipps gave up three earned runs, all in the seventh inning, on seven hits and two walks while striking out 10, including the final batter of the game with the tying run at third.
Karly Rumsky led the offense with two hits, two stolen bases and two runs scored.
In the quarterfinals against WPIAL champion Avonworth, it was Hipps again shining in the circle with the freshman again showing nerves of steel by retiring Avonworth's top two hitters with the tying run on third in the bottom of the seventh to preserve a 2-1 victory. That was after she got out of a base-loaded-one-out jam in the fifth. Hipps went seven innings allowing an unearned run on three hits and four walks while striking out nine.
Both Clearfield runs came in the top of the first with two outs with the first run scoring when Bender reached on an infield hit and an error allowed Rumskey to score from second. Lauren Ressler then drove in courtesy runner Alyssa Twigg with a double.
The semifinal game, a 1-0 loss to Bald Eagle, might have been Hipps' finest game of the year.
Against a team that beat Clearfield 17-2 in the season opener and 9-0 in April, Hipps was nearly flawless taking a perfect game 5 ⅔ innings. She threw 53 of her first 54 pitches for strikes and ended the game throwing just five balls among her 73 pitches. She gave up one run on a bloop, two-out single in the bottom of the seventh. She struck out 13 and walked two, both intentional.
Hipps was named the D9Sports.com District 9 Rookie of the Year after going 13-9 with a 1.54 ERA. She had 241 strikeouts and just 42 walks in 149 ⅔ innings of work and also hit .416 with six home runs, eight doubles, a triple and 18 RBIs.
Rumsky was the only senior starter on the team, so the future looks bright for Clearfield.
ROSSETTI'S TOP 25 MOST IMPACTFUL HIGH SCHOOL SPORTS STORIES FROM 2018-19 SCHOOL YEAR
11. Cranberry softball reaches PIAA semifinals
12. Winning one for the coach, Kane rallies behind Dave Kiehl
13. A-C Valley girls' basketball makes school history
14. Clarion Volleyball Wins D9 Title, Advances to PIAA quarterfinals
15. Ridgway Boys' Basketball reaches PIAA quarterfinals
16. Six D9 Cross Country athletes medal at PIAAs
17. North Clarion Girls' Basketball gets unexpected three-peat
18. Moving up in class? No problem, Ridgway Football wins third straight D9 title
19. ECC Baseball goes from D9 fifth seed to final eight in the state
20. Moniteau Baseball battles back to win D9 title
21. Brookville Wrestling, a D9 Dynasty
22. Chambers steal and miracle Shot
23. Callen nearly unhittable
24. Wruble's Clutch Hit
25. Ella Marconi's terrific season caps terrific career