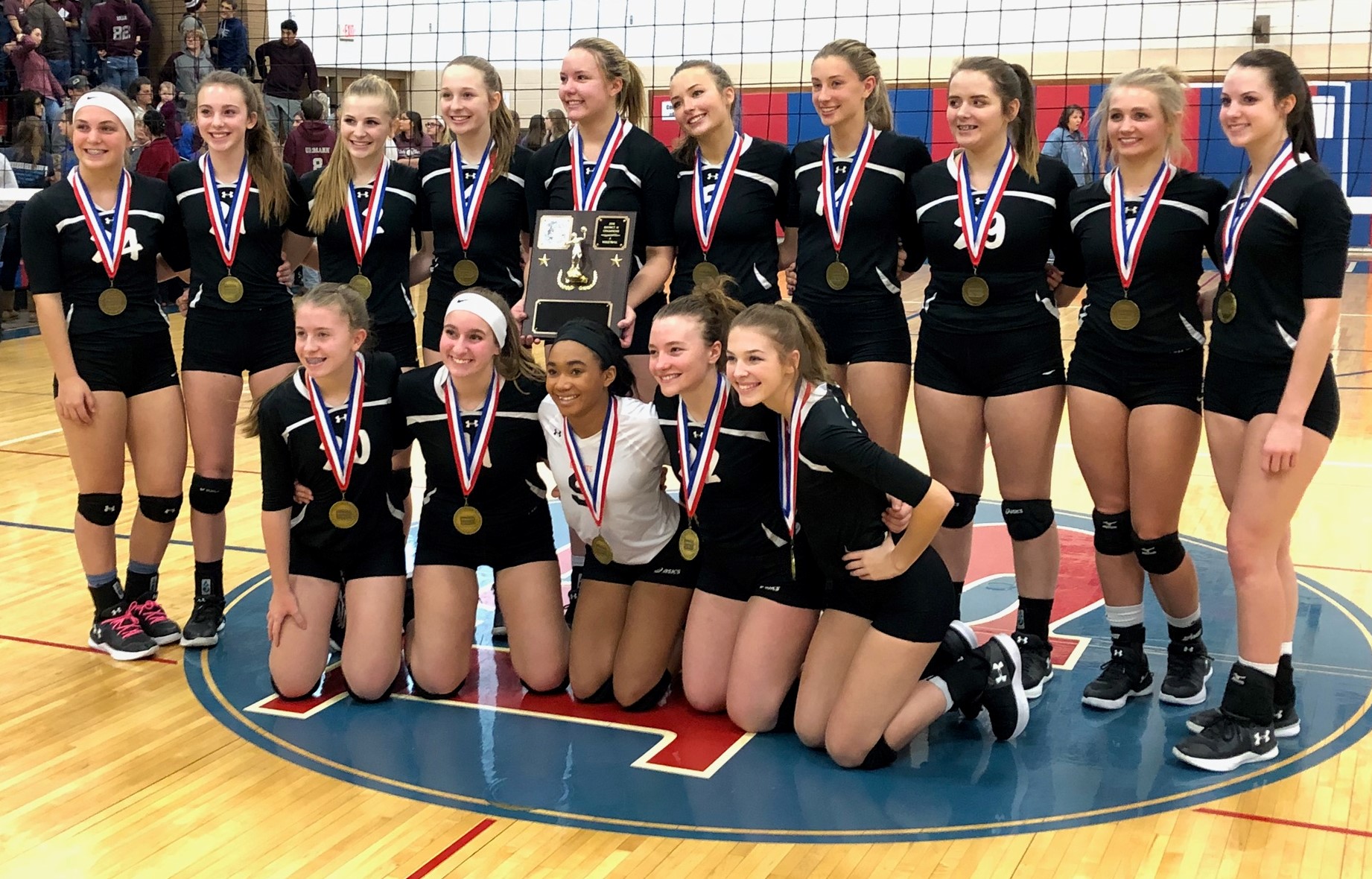 CLARION, Pa. – Over the next few weeks D9Sports.com's Chris Rossetti we will take a look at his the Top 25 stories that impacted District 9 during the 2018-19 school year.
NO. 14 – CLARION VOLLEYBALL EARNS D9 TITLE; PIAA QUARTERFINAL APPEARANCE
Over the last decade plus, Clarion volleyball has been the predominant volleyball team in District 9. But surprisingly, heading into the 2018 season the Lady Cats hadn't won a D9 title since 2015.
That all changed Nov. 3 at St. Marys High School when Clarion defeated Ridgway, 3-0 (30-28, 25-13, 26-24) to take home the D9 crown.
Hailey Sintobin (11 kills, 2 blocks, .689 hitting percentage), Dorothy Kalinowksi (8 kills, .538 hitting) and Brenna Campbell (38 set assists) led the way for the Lady Cats.
Clarion then went on to beat Cambridge Springs, 3-0 (25-20, 25-19, 25-17) in the opening round of the PIAA Tournament behind 30 assists and 10 digs from Campbell, 10 kills and 10 digs from Burns, eight kills and three blocks from Kalinowski, seven kills from Sintobin, 11 digs from Kait Constantino and 10 digs from KK Girvin.
The Lady Cats run ended in the PIAA quarterfinals with a 3-1 loss to Northern Cambria.
ROSSETTI'S TOP 25 MOST IMPACTFUL HIGH SCHOOL SPORTS STORIES FROM 2018-19 SCHOOL YEAR
15. Ridgway Boys' Basketball reaches PIAA quarterfinals
16. Six D9 Cross Country athletes medal at PIAAs
17. North Clarion Girls' Basketball gets unexpected three-peat
18. Moving up in class? No problem, Ridgway Football wins third straight D9 title
19. ECC Baseball goes from D9 fifth seed to final eight in the state
20. Moniteau Baseball battles back to win D9 title
21. Brookville Wrestling, a D9 Dynasty
22. Chambers steal and miracle Shot
23. Callen nearly unhittable
24. Wruble's Clutch Hit
25. Ella Marconi's terrific season caps terrific career